The Tragic Death Of Sonny Bono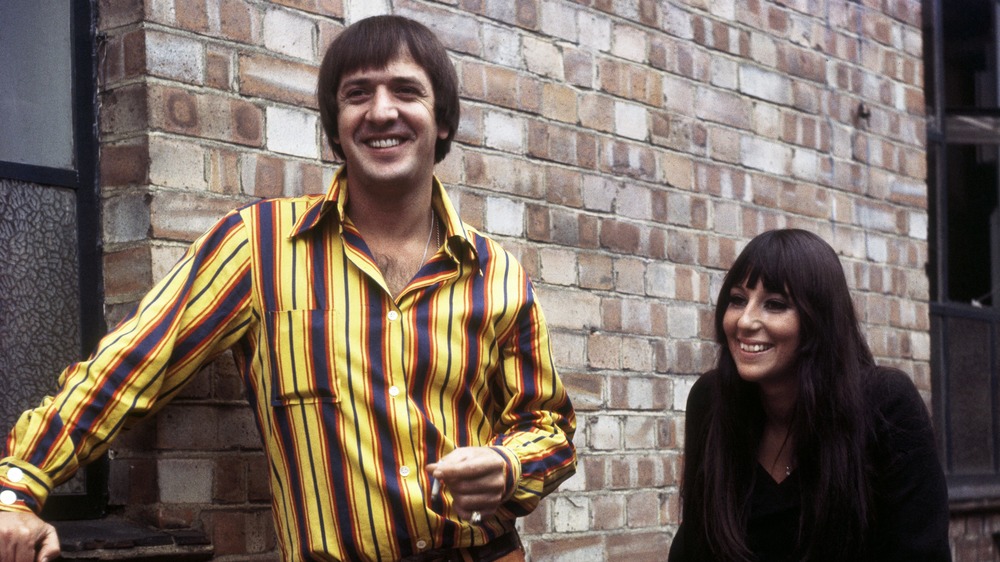 George Wilkes Archive/Getty Images
It's hard to tell where the "Goddess of Pop" Cher would be now had she not connected with songwriter and record producer Salvatore "Sonny" Bono at age 16. According to Biography, Cher left her suburban California home in 1963 for Los Angeles and eventually moved in with Bono as his housekeeper. Although they initially kept things platonic and professional, their relationship and career as the folk-pop duo Sonny and Cher was on fire by 1965 with the release of their hit song "I Got You Babe," which propelled the duo to international recognition.
After failed investments and attempts to movie into the film industry, Sonny & Cher were weighed down by debt and forced to move to Las Vegas to find their footing in the nightclub circuit. Little did they know, their stint in Las Vegas would be instrumental in their return to the limelight. Their act, which relied in equal parts on music and comedy, opened the doors to TV success with the wildly-successful Sonny and Cher Comedy Hour premiering in 1971.
But as Meaww reports, by the following year, the couple began to show a different side of each other. Although both allegedly indulged in extramarital affairs, Bono's near-constant adultery took its toll on his wife. Opting to stay partnered for business purposes, the couple struggled to maintain their public facade while seeing other lovers. By 1974, the stress of keeping up appearances became unbearable and the two separated. Bono initially filed for a separation, citing "irreconcilable differences".
Sonny Bono moved into politics before tragedy struck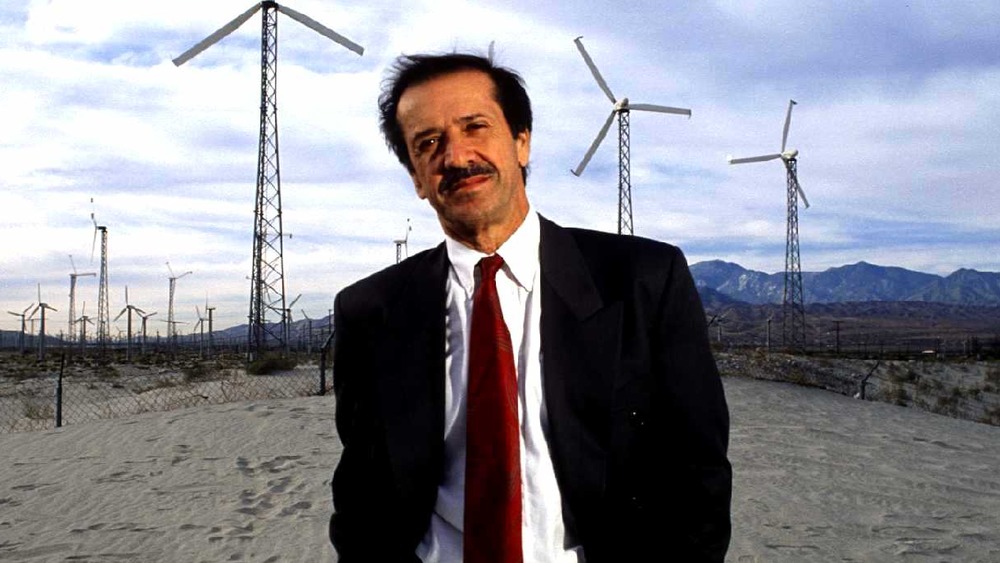 Paul Harris/Getty Images
Without Cher at his side, Bono's career in entertainment was pretty much finished. In 1988, Bono moved into the political sphere and launched a successful bid to be the mayor of Palm Springs, California. Over the years, Bono rebranded himself as a conservative politician, running for a Senate seat in 1992. Although he lost the nomination, Bono was elected to Congress in 1994, serving as a representative of California's 44th district, according to GovTrack.
But his political career was cut short by a tragedy: while vacationing in Aspen, Colorado, in 1998, Bono lost his life in a skiing accident. 
"Resort officials said that Bono, 62, who had skied here for more than 20 years, was alone at the time of the accident," the Washington Post reported at the time.
According to reports, Bono was on vacation with his wife, Mary Whitaker, and two daughters. The late politician's wife made what ma seem like an odd request: she asked that Cher deliver the eulogy at his funeral.
Cher immediately flew from London to Los Angeles when she learned of the sad news. In her heartfelt eulogy, she praised Bono for his kindness and talent.
"He was smart enough to take an introverted 16-year-old girl and a guy with a bad voice and turn them into the most successful, beloved couple of our generation," Cher said, per the Washington Post. "He allowed himself to be the butt of our jokes, but people don't realize he created Sonny and Cher. He knew what was right for us."