The Accident That Nearly Cost Stephen King His Life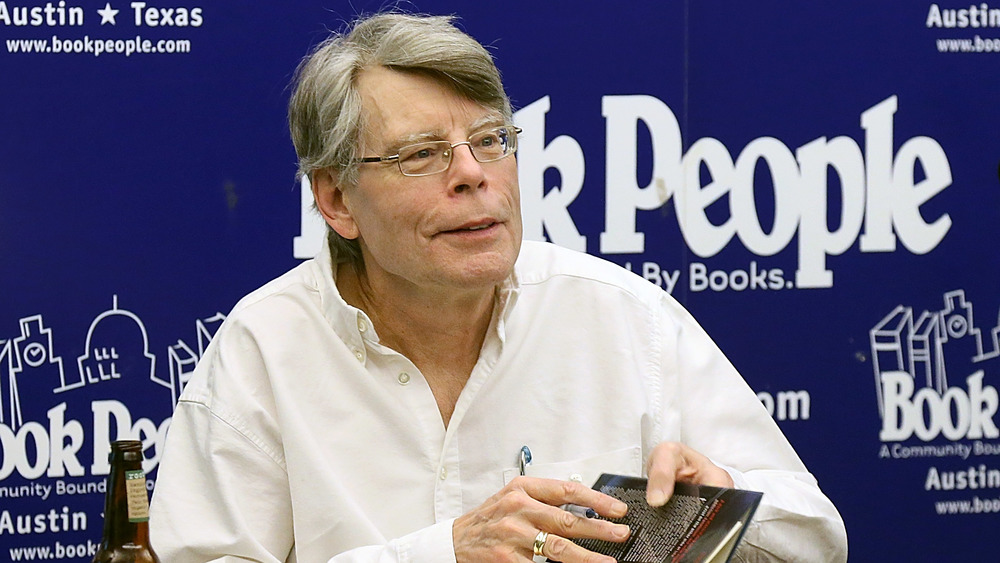 Gary Miller/Getty Images
Stephen King is a master of horror. He published his first novel, Carrie, in 1974, and he has been giving readers nightmares ever since with his dark stories and twisted tales of terror. He has published over 61 novels and more than 200 short stories, and countless numbers of his stories have inspired or been adapted into movies and television series.
Now 73 years old, King is still writing — he published If It Bleeds and The Institute just last year. While his literary output is indeed impressive, he's as mortal as the rest of us. And back in 1999, King suffered a near-fatal accident that almost deprived the world of his fantastically depraved and delightful mind.
On Saturday, June 19, 1999, King was out for his daily four-mile stroll, walking north along State Route 5, not far from his quiet and secluded home in North Lovell, Maine, when suddenly he was struck by a 1985 blue Dodge Caravan. King was thrown 14 feet away, into a ditch. Donald Baker, a local who witnessed the accident, told the The Guardian, "I was surprised he was even alive. He was in a tangled-up mess, lying crooked, and had a heck of [a] gash in his head. He kept asking what had happened."
King was unsure if he would ever walk again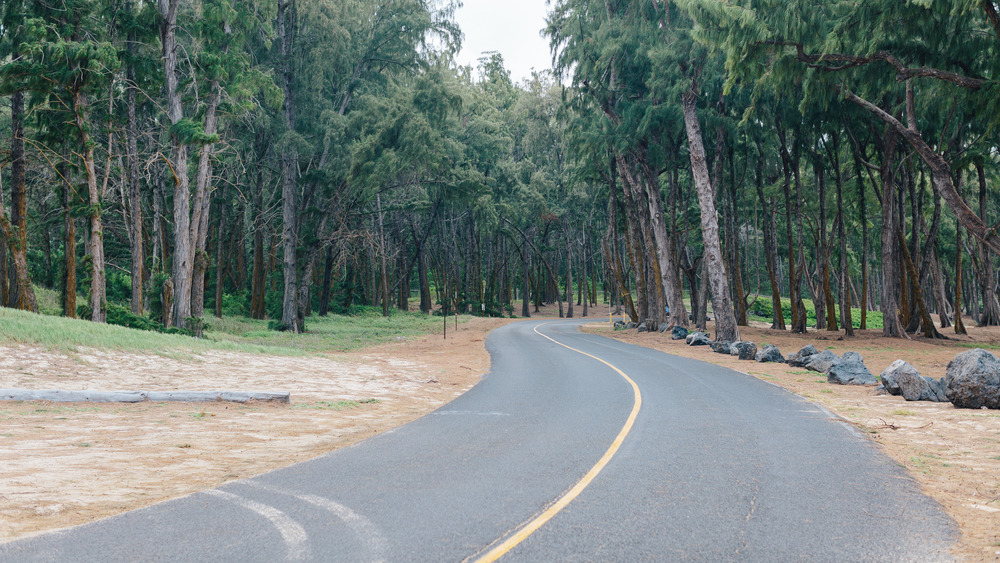 Shutterstock
The driver of the vehicle, Bryan Smith, was initially unconcerned, believing he had only hit a small deer — that is, until he saw King's bloody eyeglasses, which had somehow ended up on the front seat of Smith's minivan. Later, he would explain that he had been distracted by his dog rummaging through the beer cooler he kept in the back, which caused him to lose control of the car.
The injuries King endured were devastating. The impact had broken his hip and shattered the bones in his right leg. He also suffered a head injury, broken ribs, and a collapsed lung, per ABC News. At first, no one was sure King would even survive his injuries. Then, it was unclear if he would ever regain the ability to walk. Defying the odds, King did both.
As soon as he was well enough, one of the first things King did was purchase the offending Dodge for $1,500, partially because he wanted to prevent it from being sold as a souvenir, and partially because he wanted to smash it with a sledgehammer.
'I'm grateful for everything that I have'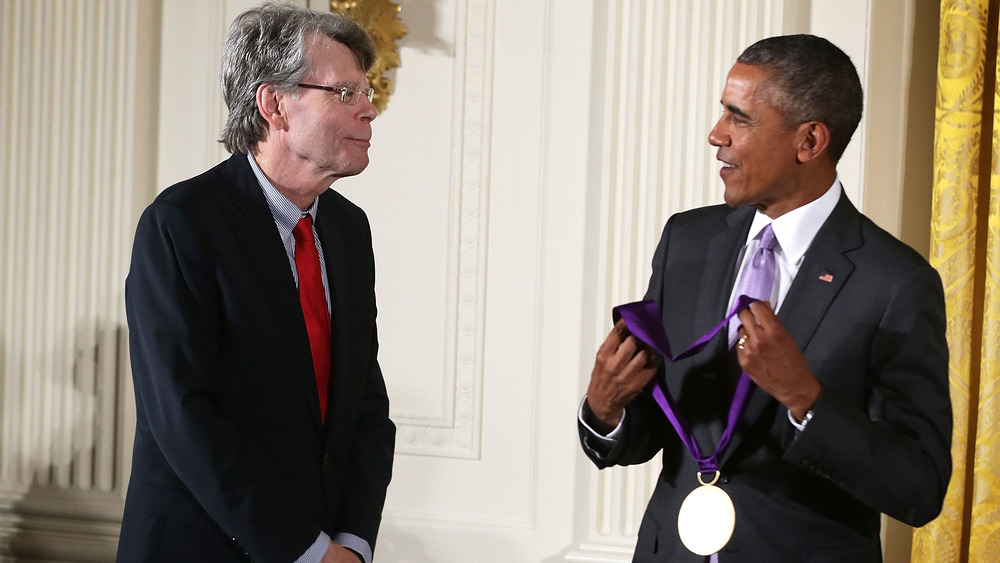 Alex Wong/Getty Images
After several weeks in the hospital, King was able to return to his home on July 9. "I have a lot of pain, but there's so much that doesn't hurt, that I'm capable of. To be able to walk around ... I'm grateful for everything that I have, and I try to stay as grateful as I can, because it doesn't matter how much money you've made or how rich you are or whether your book's on the Internet or anything else. If you snap your spine, you're a quad, and mine was chipped in five or six places, almost down to the bare wires in a couple of places, so I'm very lucky," King told The New York Times. Despite his considerable pain from the extensive injuries, after a lengthy rehabilitation process, King made a full recovery.
And he soon resumed the work that he does best, writing and self-publishing a new novel, titled The Plant, just one year after the devastating accident. And as for payback? King wrote Bryan Smith into his Dark Tower series as a reckless and somewhat dimwitted character. Not a tribute, but certainly a reminder of the man whose careless driving almost cost King his life.