The Reason Country Music Fans Hate The Dixie Chicks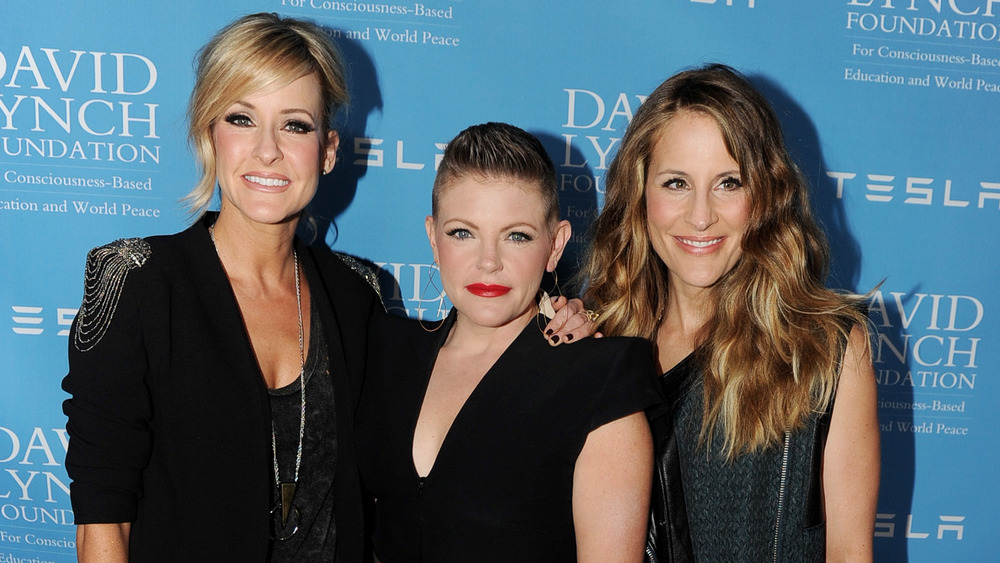 Kevin Winter/Getty Images
In July of 2020, the Dixie Chicks released Gaslighter, their first album in 14 years. The Grammy-award winning trio is comprised of singer Natalie Maines and her bandmates Martie Maguire and Emily Robison. The musicians made waves this year, receiving wide critical acclaim for their new album before dropping the Dixie from their name entirely, rebranding themselves as The Chicks, as NPR reports. In the late 1990s and early 2000s, the talented group enjoyed widespread success with chart-topping albums like Wide Open Spaces and Fly. So why did it take The Chicks so long to release another album together?
Back in March of 2003, when the then-Dixie Chicks were at the height of their fame, they lost a significant segment of their fanbase practically overnight, as a result of comments Maines made about the War on Terror. While performing in London just nine days before the United State was set to invade Iraq, lead singer Natalie Maines said to the audience, "Just so you know, we're on the good side with y'all. We do not want this war, this violence, and we're ashamed that the president of the United States is from Texas," via The Guardian. Her remarks sparked an immediate political backlash, with country music fans calling for a boycott of the group.
Country music fans were quick to boycott The Dixie Chicks for their anti-war sentiment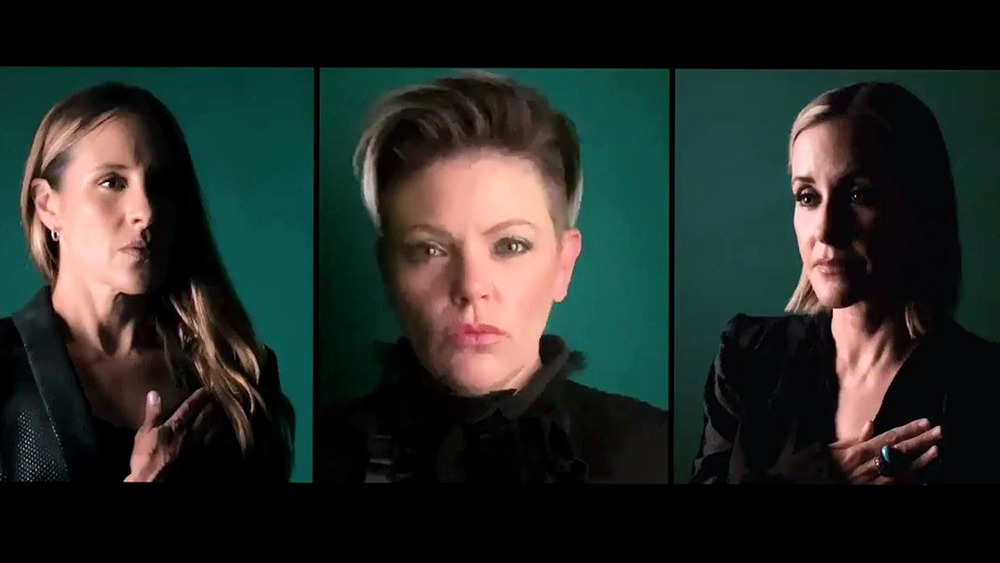 Handout/Getty Images
Maines, Maguire, and Robinson's anti-war sentiments put them far outside the mainstream beliefs of the country music world. Fellow country music performers like Toby Keith and Daryl Worley had been quick to voice their support of the troops, releasing overtly patriotic songs and albums in the wake of the 9/11 attacks. It seems this was the kind of pro-America fare that country music lovers expected from their favorite performers.
Fans were quick to express their displeasure with The Dixie Chicks. They demanded radio stations stop playing their music, causing their single Landslide to fall off the Billboard Hot 100 chart after just one week. According to Billboard, some fans retaliated by crushing their Chicks CDs and paraphernalia with a bulldozer. The band members received death threats, and were forced to install metal detectors at their concerts, per the BBC.
In 2006, The Dixie Chicks released a follow-up album, Taking the Long Way, which addressed the backlash they received from their comments. Although the album won them a Grammy in 2007, their record sales remained low, and radio play on country music stations was almost nonexistent. The three Chicks kept a fairly low profile for next decade, until the release of their title track single Gaslighter took fans and critics by storm earlier this year.