The Time Bill Murray Cheated The Doobie Brothers Out Of Money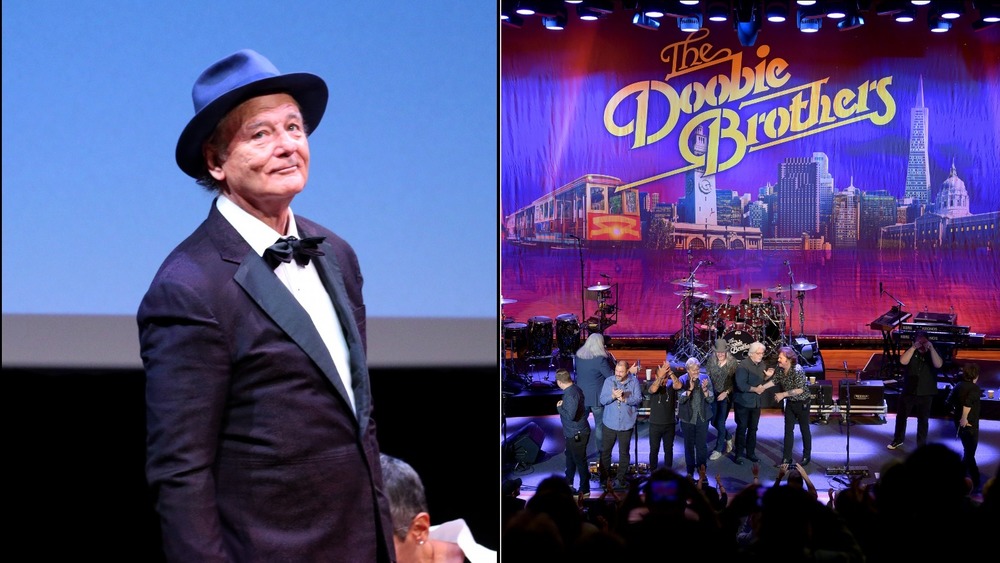 Franco Origlia, Jason Kempin/Getty Images
Bill Murray's off-screen antics have become a recurring motif in 21st century pop culture. The actor who became famous for his Saturday Night Live bits and his roles on classic comedy flicks like Caddyshack, Ghostbusters, Groundhog Day, and more, has gained even more notoriety in hipster circles for his outrageous behavior in the real world. NME listed 10 stories of Murray crashing parties, photobombing engagement pics, forcing Starbucks baristas to spike his lattes, and always following it up by saying, "And no one will ever believe you!" He's gotten so creative and prolific with his hijinks that one fan was prompted to start up a website where users can upload the wacky things he does when he graces strangers with his presence. BillMurrayStory.com has been documenting the comedian's tomfoolery since 2010.
But one recent object of Murray's conceit didn't think he should get away with his notoriously bad behavior. According to USA Today, the actor has been using "Listen to the Music" by the Doobie Brothers in commercials for his line of golf clothing without paying for the rights to do so. And how they dealt with it was as epic as one of Murray's own self-obsessed pranks. It's obvious that the guy doesn't take much seriously in life, so the Doobies' lawyers assumed — correctly, we're guessing — a boilerplate cease-and-desist letter would get putt-putted straight into the wastebasket. In a truly ingenious move, they decided to appeal to the inveterate jokester's humorous side.
Bill Murray found that the Doobie Brothers' lawyer has a sense of humor, too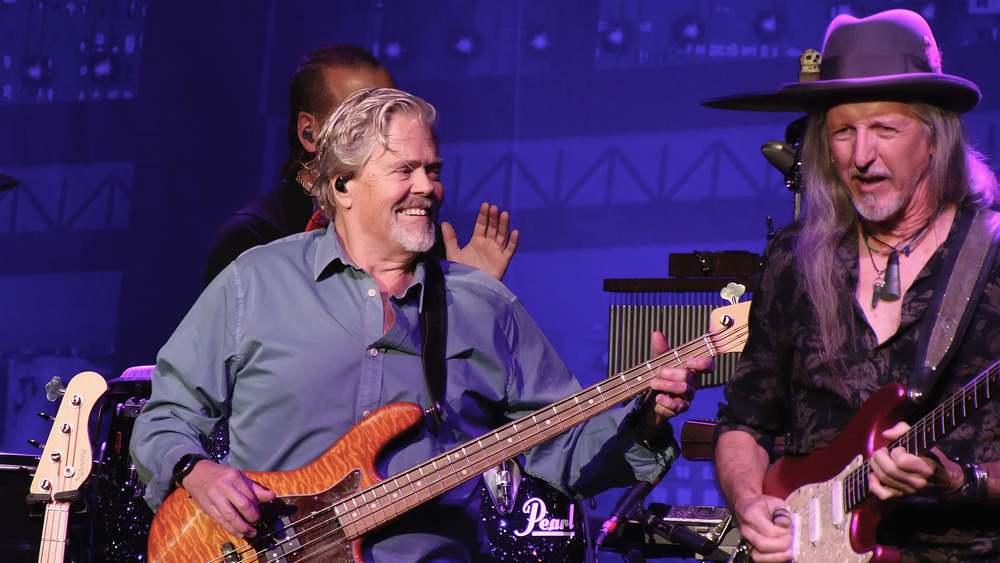 Donald Kravitz/Getty Images
On September 24, 2020, a writer for The Hollywood Reporter tweeted a screenshot of the comical cease-and-desist letter Murray received from Peter Paterno, the Doobie Brothers' attorney. Paterno began by calling the pilfered tune "a fine song" and said, "I know you agree because you keep using it in ads for your Zero Hucks Given golf shirts. However, given that you haven't paid to use it, maybe you should change the company name to 'Zero Bucks Given.'" (Don't worry, the dad jokes do get better.)
Without saying who, Paterno alleged that he has other clients whose music is being used for Murray's commercials without proper compensation. "It seems like the only person who uses our clients' music without permission more than you is Donald Trump," wrote Paterno. Then he really stepped up the sarcasm. "This is the part where I'm supposed to cite the United States Copyright Act, excoriate you for not complying with some subparagraph that I'm too lazy to look up and threaten you with eternal damnation for doing so." He added a nice little potshot aimed at what many see as the most unsightly blemish on Murray's career. "But you already learned that with those Garfield movies. And you already know you can't use music in ads without paying for it." But Paterno still wasn't finished. Spilling over onto page two, the letter culminated in one final blow to Murray's golf apparel enterprise.
Murray's lawyer responds to the Doobies' claims that he cheated them out of money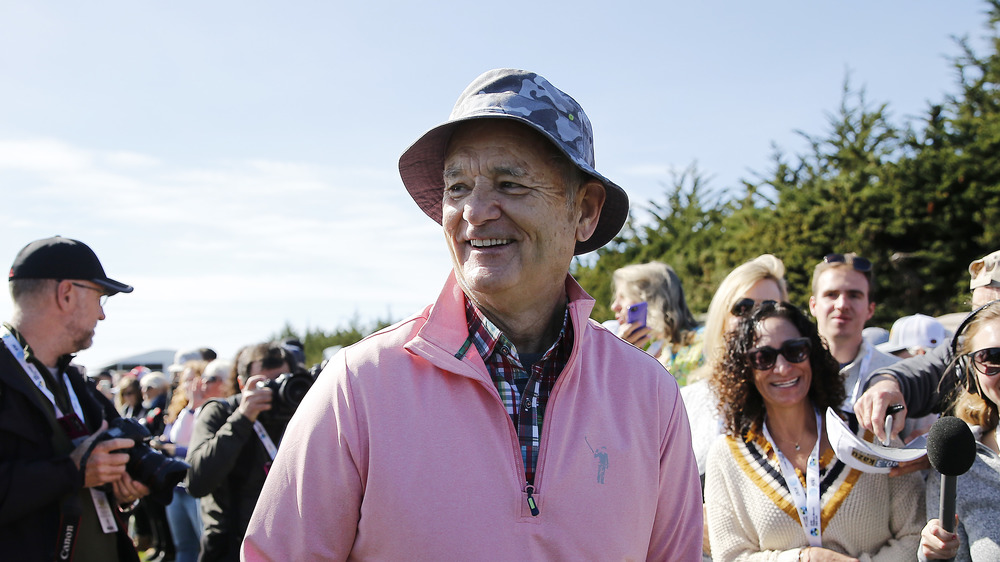 Michael Reaves/Getty Images
In order really get Murray's goat, Paterno put in one last jab before signing off. "We'd almost be OK with it if the shirts weren't so damn ugly. But it is what it is. So in the immortal words of Jean Paul Sartre, 'Au revoir Golfer. Et payez!'" (That last bit was an allusion to Caddyshack.)
Showing that his side also has a funny bone, Murray's lawyer, Alexander Yoffee, retorted in kind the following day: "First, I would like to compliment you on finding levity in the law at a time when the world and this country certainly could use a laugh." Then it was time for some Doobie puns: "We would also like to confirm that both our firm, and the good folks at William Murray Golf, are indeed fans of the Doobie Brothers' music, which is why we appreciate your firm's choice of 'Takin' It to the Streets', rather than to the courts, which are already overburdened 'Minute by Minute' with real problems ... As your client so aptly stated in this classic song in question, 'What the people need is a way to make them smile' — which both Bill and the Doobies have been doing for decades." Yoffe offered to give the Doobies "the least offensive" Murray golf shirts they could find in hopes of winning them over to the brand before signing off: "At least that's 'what this fool believes.'"