The Tragic Death Of Prodigy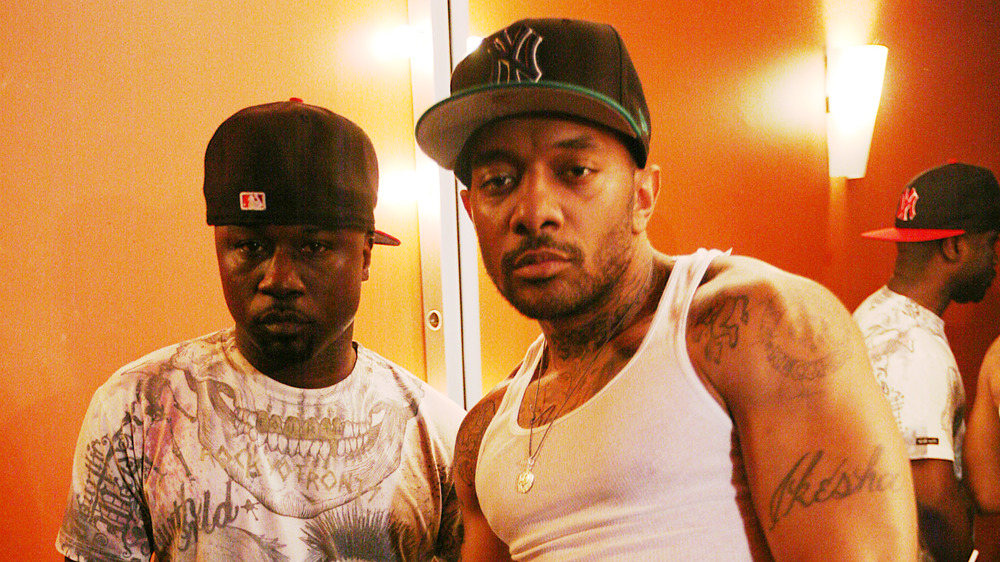 Rob Kim/Getty Images
Mobb Deep took the rap scene by storm in the 1990s with The Infamous and Hell on Earth, now revered as one of the most notable works from the New York camp to emerge out of the East Coast-West Coast feud. Consisting of Havoc (Kejuan Muchita) and Prodigy (Albert Johnson), the Queens-based duo came to experience a resurgence in popularity in the mid-2000s, which was eventually interrupted when Prodigy had to serve a three-year prison sentence for weapons charges.
Per The Ringer, the Long Island-born musician rapped about power, fame, and life in the New York projects, and he certainly didn't sugarcoat anything about it. His decidedly raw and bleak outlook on life struck a chord with many fans, who became drawn to Prodigy's candid lyrics. Mobb Deep's breakout record, 1995's The Infamous, was like nothing the hip-hop world had ever heard before: With Johnson's chilling verses and Muchita's equally grim production, it's not hard to see how the pair quickly rose to fame.
He battled a lifelong disease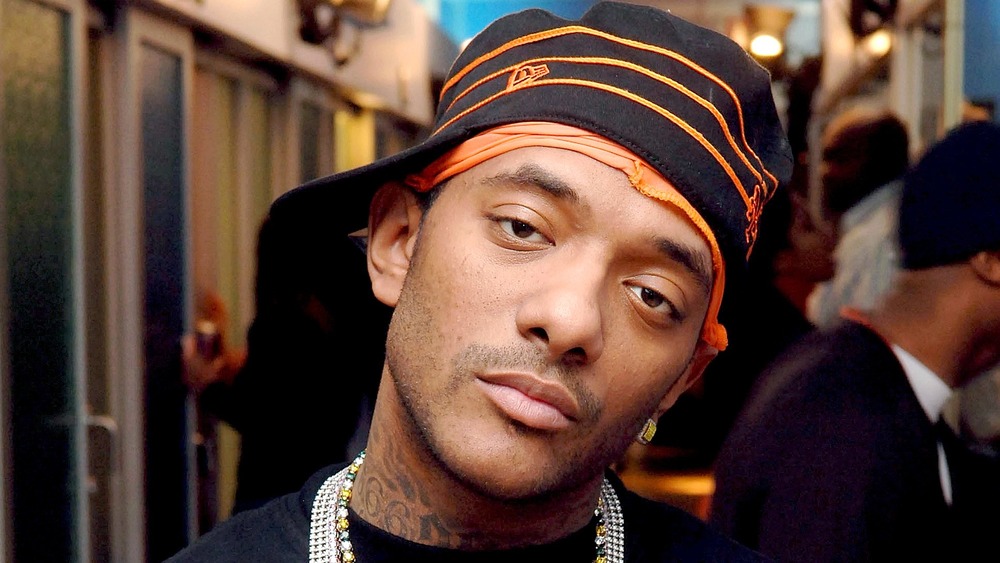 Bryan Bedder/Getty Images
Alongside his fame in the music world, Prodigy was also a prolific writer, according to The Ringer, publishing a memoir, a crime novel, and   a prison-themed cookbook based on his three-year sentence behind bars. But despite a successful rap career and the respect of industry names such as Nas, Nicki Minaj and QuestLove, Johnson had his hardships, including an ailment that had affected him since infancy. As The Independent reports, Prodigy was diagnosed as an infant with sickle cell anemia, a painful, chronic disorder where red blood cells take on a crescent shape, which slows down and obstructs blood flow.
In a November 2000 interview with Vibe magazine, Prodigy spoke about what inspired him to directly address his battle with sickle-cell anemia in his song "You Can Never Feel My Pain," from his debut album H.N.I.C.: He attributed his live-fast, carefree demeanor to the "permanent physical suffering" associated with his lifelong battle with the condition, a disease that is notorious for requiring extensive and frequent medical treatment.
His death was ruled an accident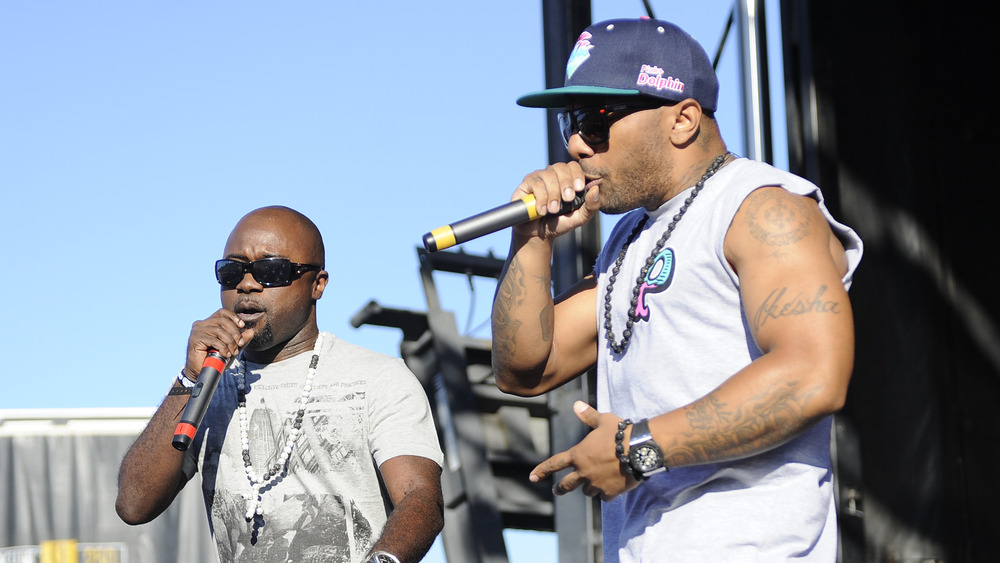 Tim Mosenfelder/Getty Images
While performing in the Art of Rap Tour in Las Vegas with Havoc, Ghostface Killah, Onyx, KRS-One, and Ice-T in 2017, Prodigy sought relief for his lifelong condition, according to The Sun. Just days later, on the morning of June 20, the rapper was found unresponsive by hospital staff. It was later reported that Prodigy choked on an egg and died at the Spring Valley Medical Center in Las Vegas on June 20. The official cause of death said it was accidental. The Mobb Deep star was 42.
Per The Source, Prodigy's family ended up suing the hospital the following year for wrongful death, with the court complaint alleging that the Las Vegas hospital breached their duty of care for Prodigy by "failing to maintain a working IV access," and by "failing to continuously monitor oxygen levels" as ordered by physicians in the hospital, leading to the rapper's untimely death.