This Is When Mar-A-Lago Was Designated As A National Landmark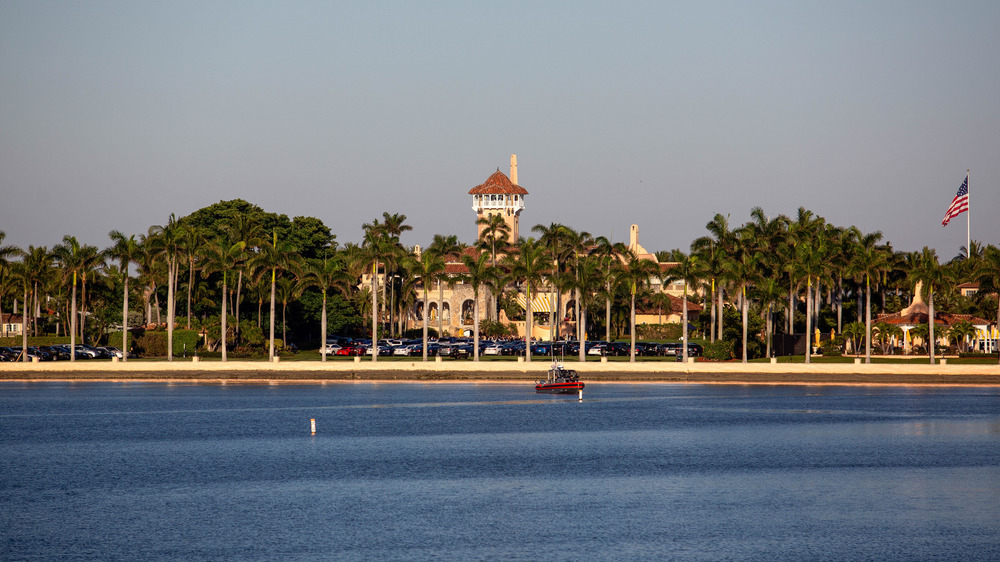 Saul Martinez/Getty Images
Over the past four years, Mar-a-Lago has made plenty of headlines for its unofficial designation as the "Winter White House." The waterfront resort in Palm Beach, Florida is one of President Trump's preferred places to work and host foreign leaders, including Japanese prime minister Shinzō Abe and Chinese leader Xi Jinping. While Mar-a-Lago may have reached the apex of its fame under Donald Trump's presidency, the property actually has a prestigious history dating all the way back to its founding in the early 1920s
The heiress and businesswoman Marjorie Merriweather Post (basically, she built General Foods Corporation) purchased an unkempt patch of palm trees and vegetation off the coast of Palm Beach Island in 1923. Four years later, the brush had been transformed into a million-dollar beachfront property. The 110,000 square-foot mansion boasted 58 bedrooms, 33 bathrooms, and a luxurious living room with 42-foot high ceilings, per Smithsonian Magazine. From the outset, the fancy estate served as a winter haven for the elite. Post hosted posh balls, star-studded fundraisers, and charity events that drew attendees from the upper crust of American society. In addition to all that, Post had even more ambitious plans for her beloved estate.
Mar-a-Lago was designated a national historic landmark in 1969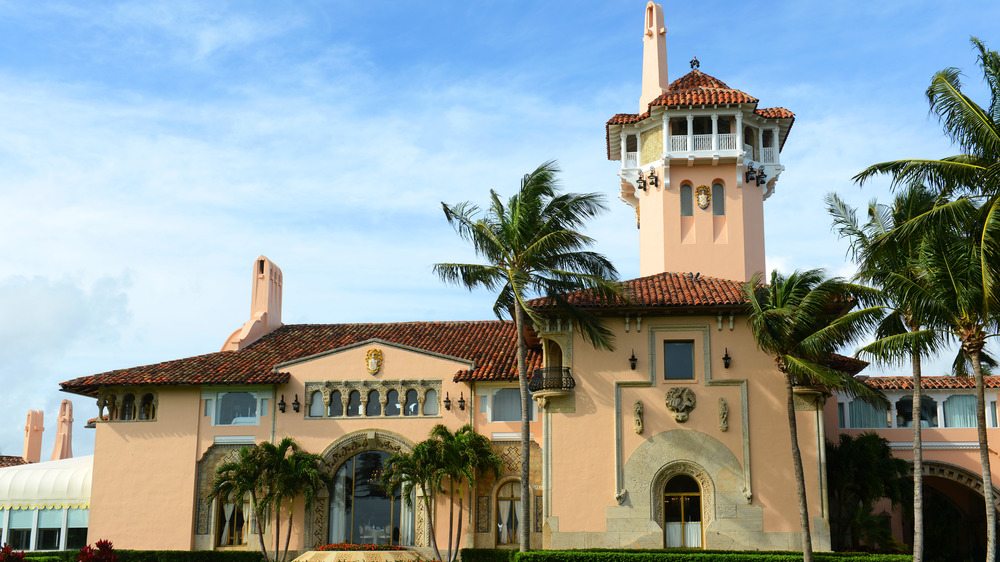 Shutterstock
Post wanted to donate Mar-a-Lago to the United States Government, because she envisioned it becoming a presidential winter retreat. In 1969, Mar-a-Lago was designated a national historic landmark, and in 1972 it was placed on the National Register of Historic Places and turned over to the National Park Service, according to National Parks Traveler. In 1973, Post passed away. Her will left the estate to the Federal government for presidential use.
In 1980, Mar-a-Lago was designated a National Historic Landmark, but Congress was forced to return the estate to the Post Foundation in 1981. According to Town and Country, the federal government was unable to keep up with the $1 million annual maintenance fees the property required. The property was then put up for sale, but it generated little interest with potential buyers. The grand estate sat relatively abandoned until Trump purchased it for around $8 million in 1985, "a small fraction of the original cost," reported Smithsonian.
Following Donald Trump's inauguration in January of 2017, Mar-a-Lago became the politically significant location Post had always wished it would be. Post's original intent for the property was ultimately fulfilled, for better or worse, under the Trump presidency.