The Tragic Death Of Felix Pappalardi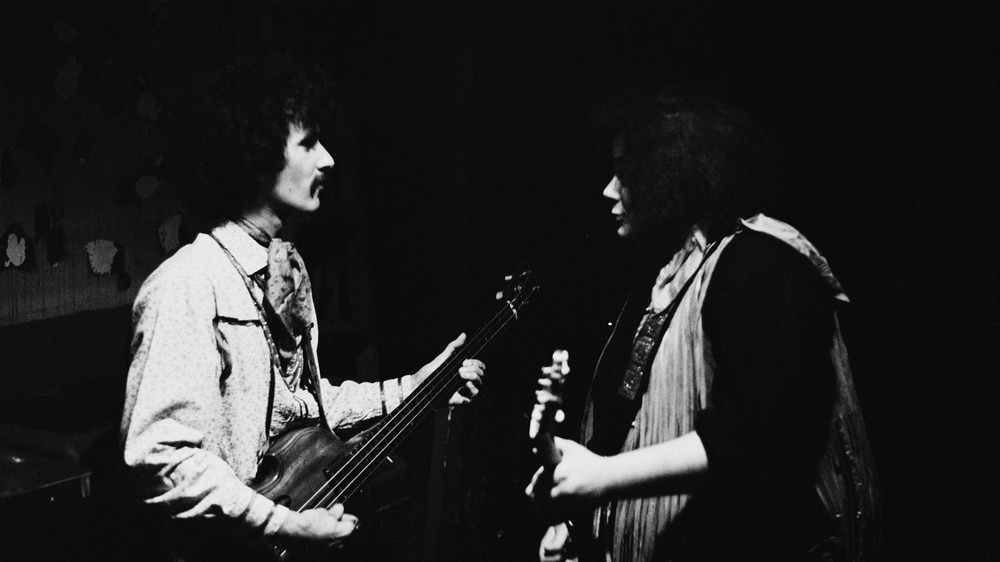 Michael Ochs Archives/Getty Images
Felix Pappalardi may not be one of the most recognizable names in the history of classic rock, but he surely helped pave the way to success for countless others. A longtime songwriter, bassist, vocalist, and record producer, Pappalardi was a music school dropout who could play nearly any instrument he picked up with ease. The rocker produced multiple albums for Eric Clapton's group Cream, lending writing talents on the group's hit single "Strange Brew."
Per Best Classic Bands, Pappalardi soon after became the bassist for the New York-based rock group Mountain, serving as the main man behind the band's original sound and performing at Woodstock. As reported by the New York Daily News, Mountain front man Leslie West credited Pappalardi with teaching him much of what he knew. But amid the success of the radio singles "Mississippi Queen" and "Nantucket Sleighride" (written by Pappalardi and his wife, Gail Collins), Pappalardi departed the band due to hearing troubles and partial deafness, most likely due to his loud shows with the band — not uncommon among performers like Huey Lewis, as Rolling Stone reported.
A fatal agreement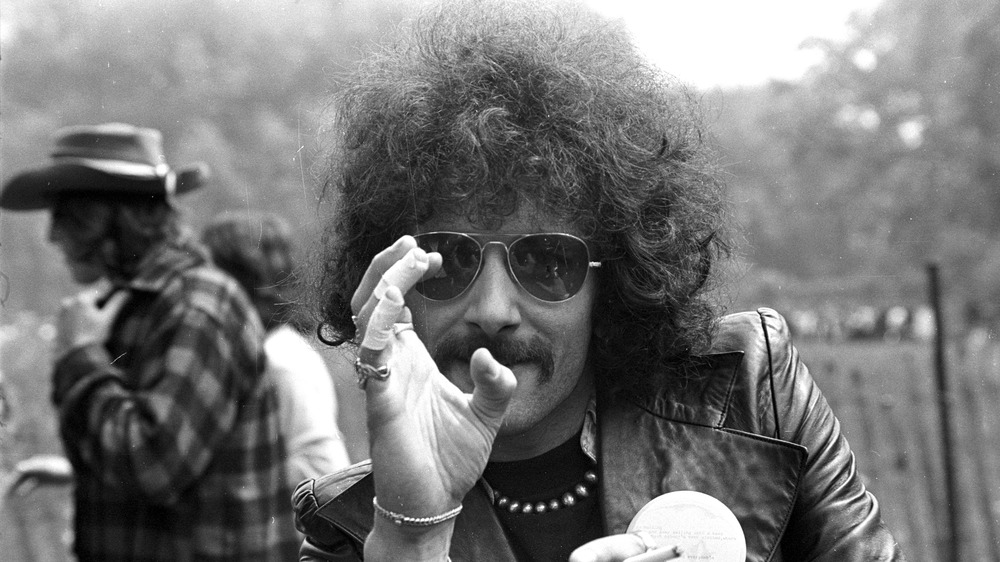 Michael Ochs Archives/Getty Images
Although he was left unemployed, Pappalardi was far from bored: as  Louder Sound tells us, a combination of narcotics and extramarital affairs kept him busy. Pappalardi had a pretty open marriage with lyricist Collins, who also helped him write several lines of "Strange Brew." The open relationship lasted until 1982, when Pappalardi fell in love with future musician Valerie Merians. 
The couple's mutual affairs turned fatally ugly on April 12, 1983, as Louder Sound reports, when Pappalardi returned home to his Manhattan apartment after seeing Merians. In a fury, Collins shot and killed him with a handgun he given her as a gift. Collins was subsequently charged with second-degree murder, later to be found guilty by a jury of criminally negligent homicide. Per The New York Daily News, Collins called the incident "an accident during a 6 a.m. firearms training session." Collins spent two years in prison before being released on parole in 1985.
The New York Daily News reported that Collins later moved to Ajijic, Mexico for "experimental" treatment for cancer. She had been going by her middle name, Delta. Collins' landlord found her dead in her home there on December 6, 2013. Collins had left instructions for her cats to be euthanized and cremated, with their ashes to be mixed with hers. She was 72.