The Tragic Death Of Alice In Chains' Mike Starr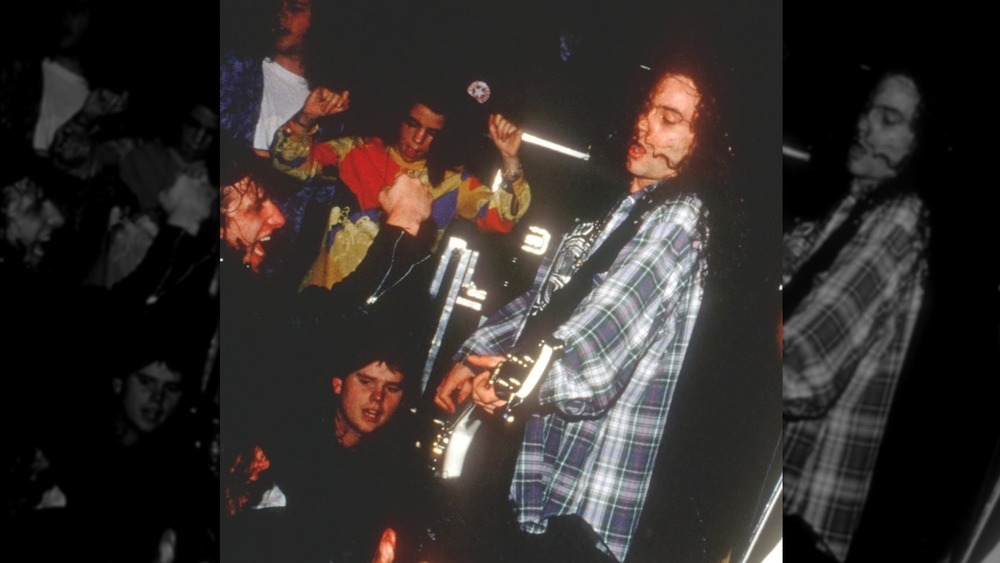 Getty Images
Seattle grunge bands have had some seriously bad luck in the tragedy department, and there seem to be a few common themes running through the '90s rock scene that may have had something to do with it. Kurt Cobain of Nirvana took his own life after a losing battle with heroin addiction. Andrew Wood of Mother Love Bone died on his rise to fame when the grunge movement was first taking hold in 1990. A few decades later, Soundgarden's Chris Cornell took his life while recovering from addiction. As for Alice In Chains, the band has seen more than one of these tragedies, and there's one thing all these musicians have in common: drug abuse.
The most famous death surrounding Alice In Chains was the loss of original frontman Layne Staley. The singer was only 34 years old when he died of a speedball overdose (heroin mixed with cocaine) in 2002. Not only grunge music, but rock 'n' roll as a whole, felt Staley's death almost as heavily as Cobain's. Yet, few noticed when another Alice In Chains musician bit the dust under similar circumstances. It could have something to do with lead singers overshadowing the rest of their bands, or it could be because he'd already been kicked from the band when it happened. Who knows? But, one this is certain, original Alice In Chains bassist Mike Starr's death was no less tragic than Staley's. Here's what happened.
Mike Starr was fired from Alice In Chains because of his drug problem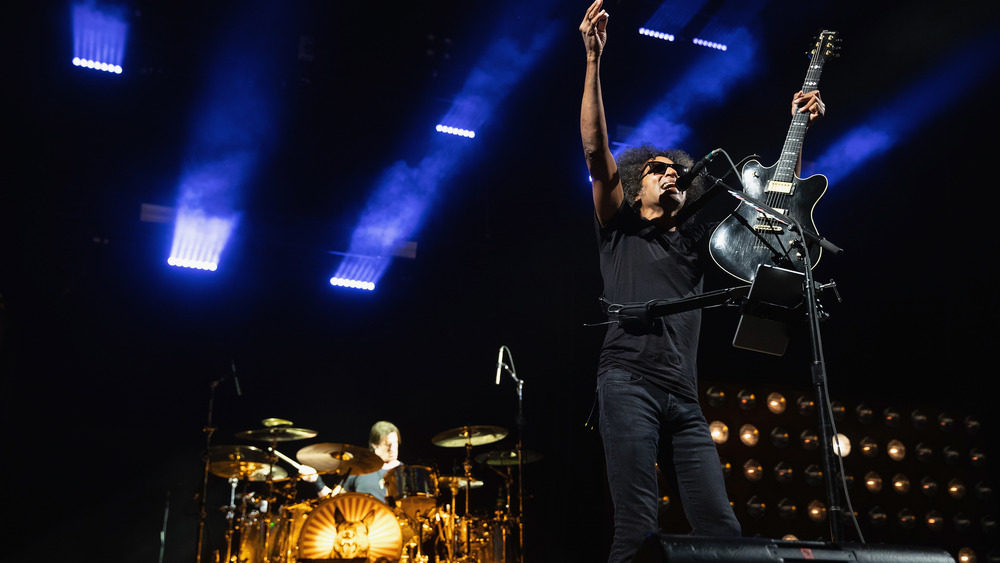 Mat Hayward/Getty Images
Mike Starr had been with Alice In Chains since they formed in 1987 and would be present through their near-meteoric rise to grunge fame. The 1990 album Facelift brought them into the light. The release of 1992's Dirt secured their legacy. There was no forgetting Alice In Chains from that point forward. The album generated five hit singles and became a staple of the grunge movement, but the time surrounding Dirt was a chaotic one for the band.
According to Revolver, Layne Staley's drug problem was in full swing, causing the band to cancel several shows during the album's release tour, and Starr wasn't much better off. Unlike with Staley, Alice In Chains wouldn't look the other way on Starr's substance abuse, and instead gave him the boot in the middle of the tour in 1993.
Of course, the band didn't say that Mike Starr was fired because of the drugs; that was a conclusion that he'd come to on his own sometime later, according to Rolling Stone. Instead, Staley said Starr was let go for "a difference of priorities," with Starr having grown tired of touring and wanting to return home while the band wanted to do what bands do: tour. We might never know who was telling the truth now that both musicians are deceased, but it might be pretty hypocritical for Staley to fire anyone for their drug use.
The ups and the fall of Mike Starr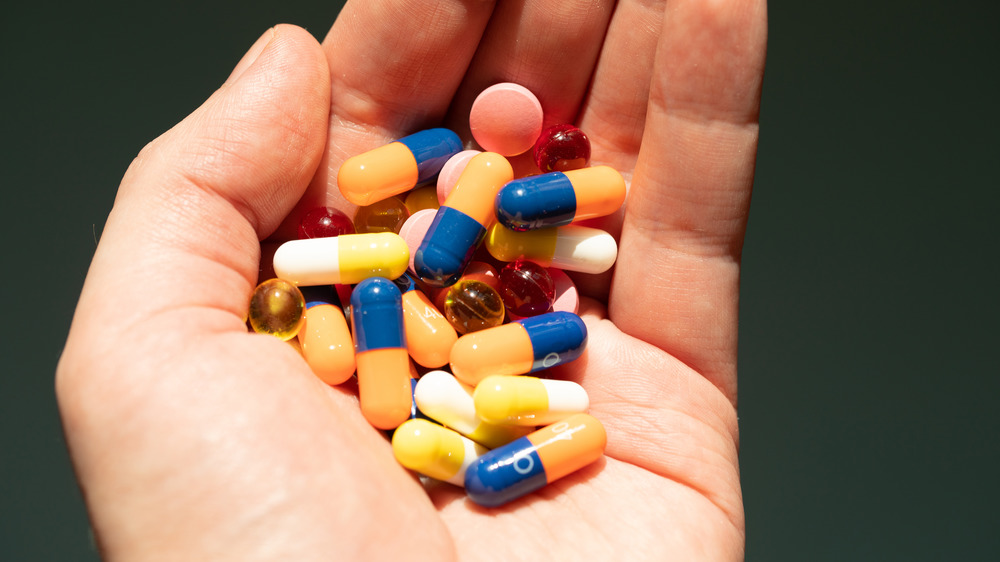 Shutterstock
Leaving the band didn't settle Mike Starr. Within a year, as Rolling Stone pointed out, Starr was arrested for stealing luggage at a Houston airport. The drugs were continuing to take a toll on Starr until he was given a chance to sober up and get his life back on track in front of reality TV junkies everywhere with the third season of VH1's Celebrity Rehab.
Starr's time on the show in 2010 proved good for him. The show's host, Dr. Drew Pinsky, told The Hollywood Reporter (found via The Salt Lake Tribune) that Mike Starr's recovery was going well when he left the show. Yet, shortly after, Starr moved back to Utah against the staff's recommendations and was playing with a new band, Days of the New. On March 8, 2011, the musician was found dead in his Salt Lake City home by bandmate Travis Meeks. According to Diffuser, after waging a war for sobriety, Starr had died of a prescription drug overdose.
Dr. Drew claims to have told Mike Starr not to seek out medical treatment for his back pain for this exact reason and blames his OD on the doctors who wrote his prescription. 
"That's how all of my patients die today, by my peers giving them meds and not understand what this thing is: addiction," he said. 
But, of course, it's not really the doctors who are to blame; it's the disease of addiction.