This Is Paul McCartney's Favorite Beatles Song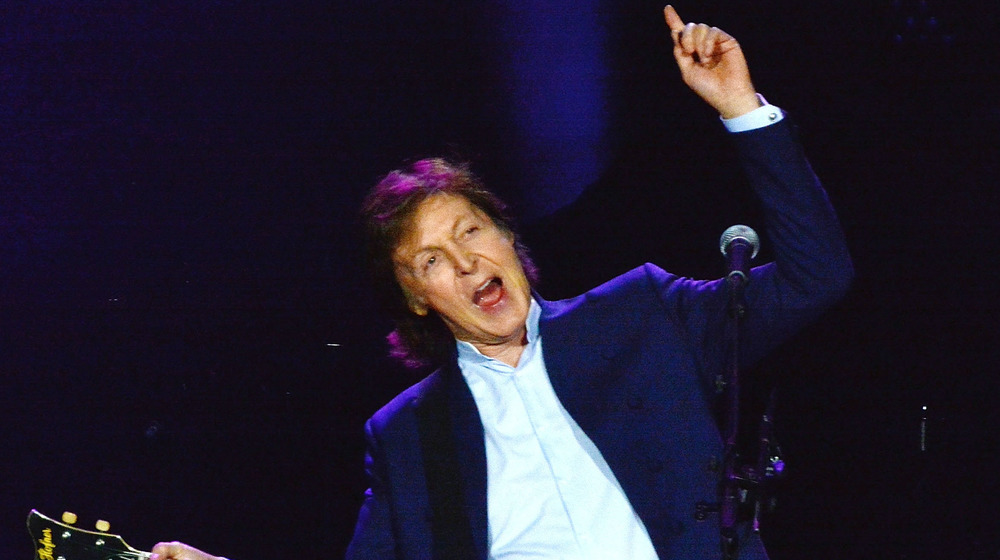 Jim Dyson/Getty Images
With more than 200 officially released tracks to choose from, Paul McCartney's admission that this, as he recently put it to Apple Music's Zane Lowe (quoted by Ultimate Classic Rock), "zany, zany little B-side" was his favorite Beatles cut might come as a surprise to many fans. McCartney's dark-horse pick? "You Know My Name (Look Up the Number)," off Let It Be, the band's 12th and final studio album. Fans might be forgiven for forgetting about it, since the song was released in 1970 as the alternate side pressing (or B-side) to the album's title track, "Let It Be," which went on to become the legendary group's second-to-last number-one hit.
In its ranking of all 213 Beatles songs "from worst to best," Vulture slotted the "You Know My Name" at the number 112, barely edging out the George Harrison-penned "Taxman," off 1966's Revolver album. While the folks at Vulture weren't as enthusiastic as McCartney — describing it as "[Lennon and McCartney], highly amused at themselves, repeating the title phrase over and over again, for six or seven minutes, using a lot of funny voices and varied instrumentation" — McCartney's explanation of his choice makes a particularly bittersweet kind of sense.
How this track became Paul McCartney's favorite Beatles song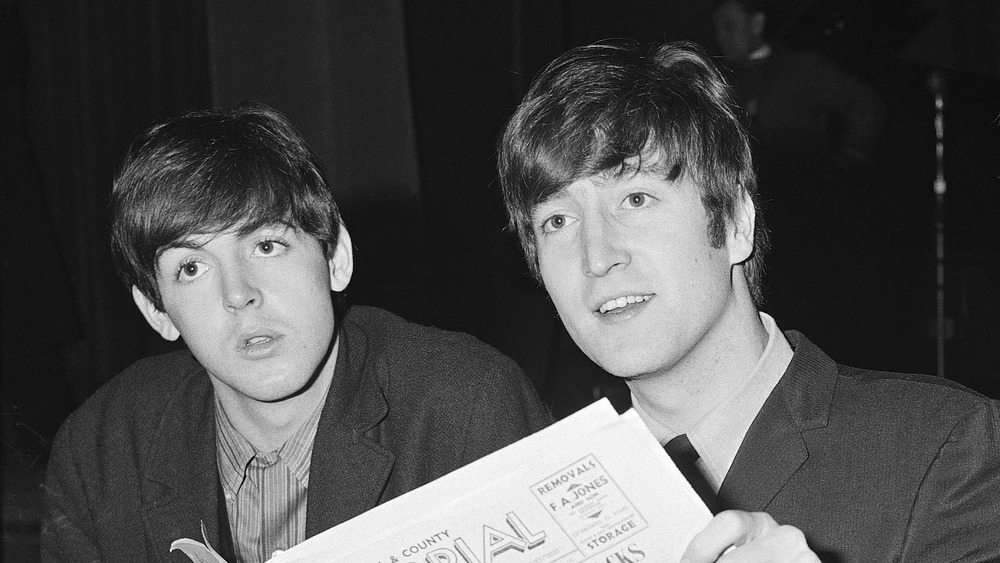 Mark And Colleen Hayward/Getty Images
The explanation for how "You Know My Name (Look Up the Number)" earns the top spot in McCartney's heart isn't a whole lot more complex than simply the good memories he has of the recording sessions. As McCartney put it, "We had such fun making it. It's like a little comedy record. And I just remember the joy of making it." According to the Beatles Bible, the Let It Be sessions were an attempt at some back-to-basics music-making in the wake of the creative strife left behind by recording the White Album.
McCartney wanted the group to once again create alongside one another instead of going their own divergent ways. In some ways, his plan worked. According to a 1980 interview with John Lennon in Playboy referenced by the site Beatlesebooks, it was the song's title that came first. "I was waiting for him in his house... Paul was making a phone call and I saw the phone book was on the piano," Lennon explained. "He said something like, 'You know the name, look up the number.'" Once the pair got together in the studio, the final result was a meandering-if-charming, four-plus minutes of comedy bits, digressions, and soul-like melodies interrupted at times by discordant piano and propulsive drums.
Is it a classic? Probably not. But once you know the story and can picture a pair of old friends laughing and playing together in the final days of their creative partnership, it's memorable all the same.