The Reason Johnny Mathis Hated Two Of His Most Famous Songs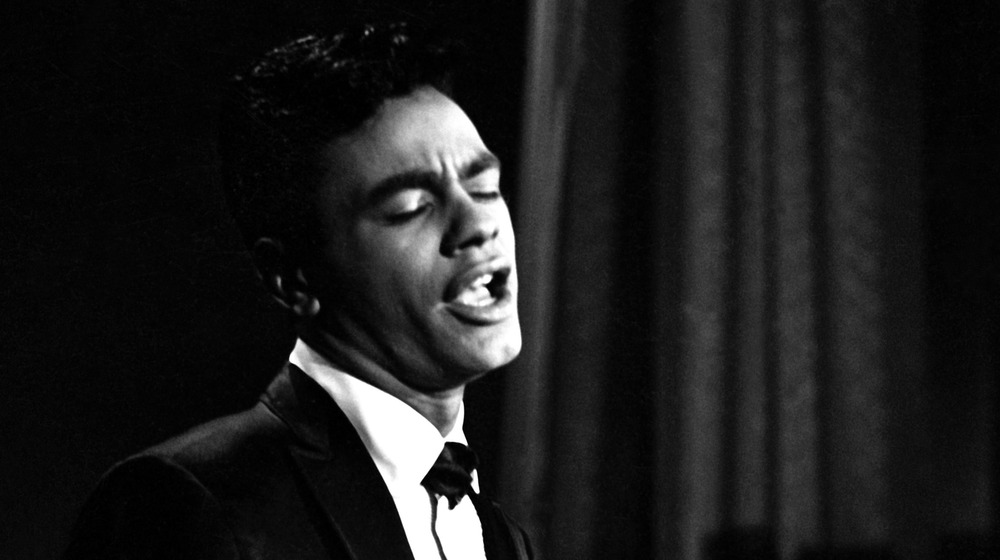 Michael Ochs Archives/Getty Images
Johnny Mathis may have gotten his start in music 65 years ago, but he's still belting out his classics and a new catalog of songs on stages across the United States. The angelic-voiced crooner known for his songs about romance and heartbreak still performs about 35 shows each year (except in 2020, of course). With nearly 100 albums under his belt that also include show tunes, rhythm and blues, soft rock and Latin jazz, among other genres, Johnny Mathis' setlist could easily be different every show without repetition.
However, there are some non-negotiables. Johnny Mathis knows he has to sing all his fan favorites with the perfection worthy of a standing ovation. That means, night after night, he'll have to belt out "Misty," "Chances Are," "It's Not For Me To Say," and "The Twelfth of Never" as smoothly as his audience remembers hearing them on records decades ago. If he even thinks about skipping one of those, "they'll tear the house down," Mathis told the Washington Post in 2018, as he was preparing for another tour. But don't think that means he actually likes singing all those classics.
There are two songs Johnny Mathis could do without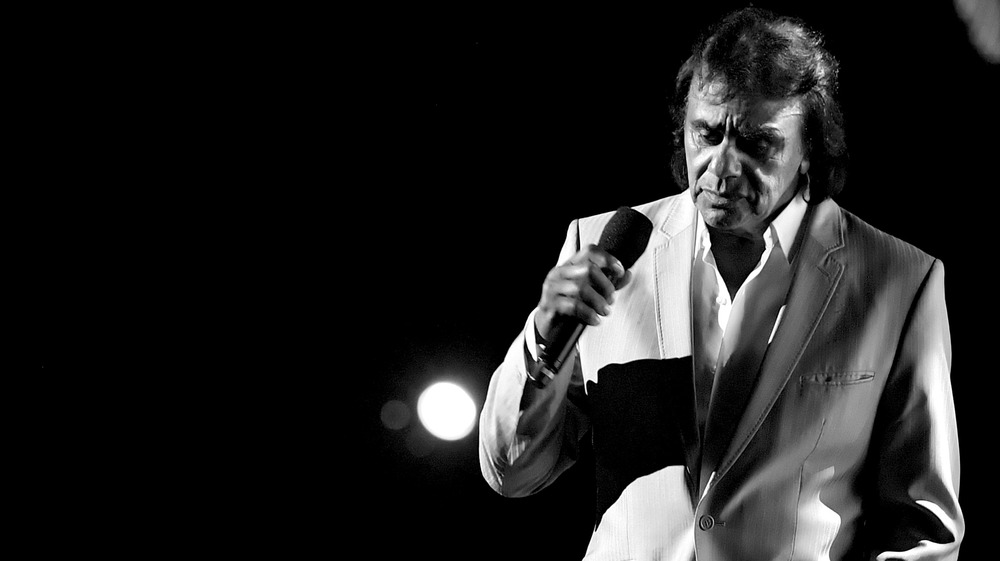 Mike Windle/Getty Images
However, if Johnny Mathis could choose how often he would like to play "The Twelfth of Never," it would likely be, well, never. The same goes for "Misty." He brushed both songs aside, telling the Washington Post, "Some of the worst songs I ever sang were big hits."
It's not unusual for musicians to hate their most famous songs. However, Mathis disliked "Misty" and "The Twelfth of Never" not because he was tired of satisfying fan requests, but because he was young and wanted to make a splash on the music scene with music that had more energy.
"I didn't like ['The Twelfth of Never'] because it was all so repetitious, and nothing seemed to happen," Mathis told Pop Chronicles (via SongFacts). He continued, "I wanted to do something, you know, rah-rah-rah, something earth-shattering."
And Mathis had no intention of recording "Misty." It was originally an instrumental tune by jazz pianist Erroll Garner, who pestered Mathis into recording vocals on the track. Mathis eventually caved and hoped to drag it out by saying he would sing if Garner wrote the lyrics. Much to Mathis' dismay, Garner produced those lyrics and Mathis was left with no choice but to record the song. "I was just praying that he would forget about it," Mathis admitted, even if it did land him one of his three Grammy Hall of Fame Awards. 
But when the writer from the Washington Post asked which song he would most want to be remembered for, Mathis perked up and replied that it would be "When I Fall in Love," his 1952 classic written by Victor Young and Edward Heyman. "Not only is it a pretty song, the lyrics to me are especially wonderful." He added: "It's me. That song is me."