The Sad Reason Whitesnake's Master Tapes Are Gone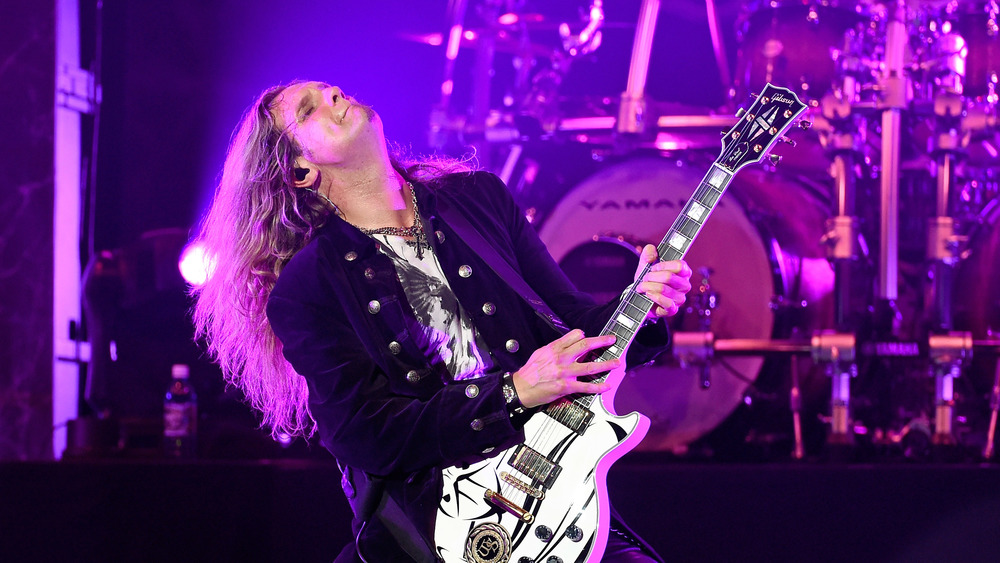 Ethan Miller/Getty Images
When a musical artist first goes into the studio to record an album, there's a stringent set of rules to follow in order to get a polished final product. Different musicians record albums differently: Some work solo and record singular tracks that are later mixed in the post-production stage. Others, namely several live bands, work as a cohesive unit, with the mix being performed in one take. The end result produces master tapes that can be used at a later date to remix or remaster each song, proving to be an invaluable tool for any recording artist.
Per The New York Times, unfortunately, artists such as Whitesnake do not have the luxury of being able to access any of their original master tapes. Considering that Whitesnake has a lengthy history of remixing and revisiting their catalog, the loss of the tapes marked a tragedy for the band. Without the master tapes, it's impossible to remaster the songs or make any major tweaks to the tracks at large.
A tragic Hollywood fire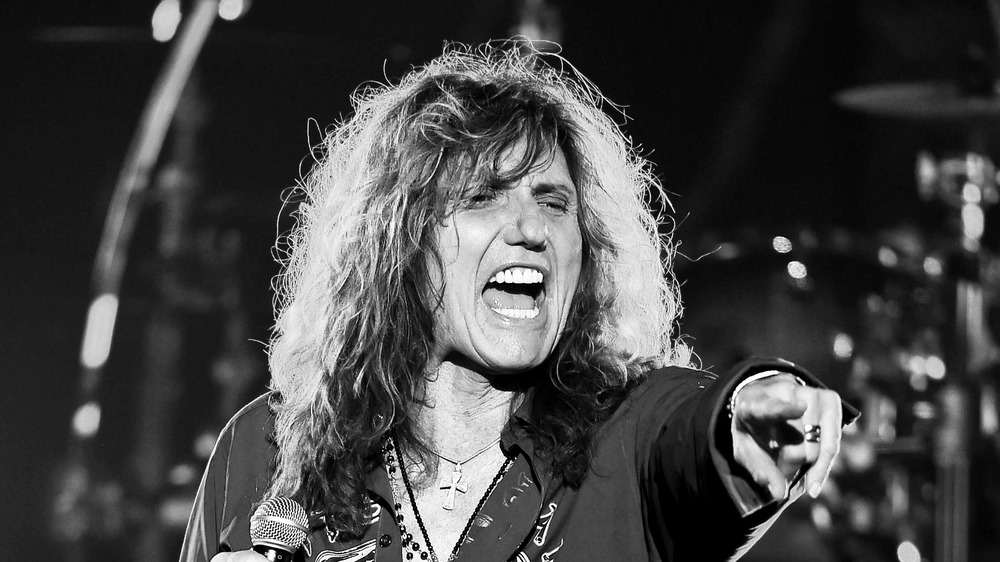 Ethan Miller/Getty Images
The key to understanding how British hard rock band Whitesnake lost all its original tapes lies in their storage location. As Billboard reports, on June 1, 2008, Universal Music Group (UMG), which had control over the band's recordings, suffered a fire at a warehouse location where a vault containing the master tapes for a plethora of A-list musicians and bands were stored. According to The New York Times report, the fire destroyed the master tapes for hundreds of artists such as Buddy Holly, Chuck Berry, Guns N' Roses, Nine Inch Nails, Nirvana, and — you guessed it — Whitesnake.
While the officially released versions of the songs can still be reproduced, the loss of over 100,000 assets was considered a disaster in the music world and prompted a class action lawsuit against NBCUniversal, the company leasing the space to UMG, according to NBC News (it was settled for an undisclosed amount in 2013).
"We've lost artists who in the measure of time will turn out to be far greater than we ever know," said Susan Rogers, who served as the sound engineer for Prince during much of the 1980s. "Emily "Dickinson, (Vincent) Van Gogh — they were not recognized as geniuses at the time. Just because it's a lesser artist doesn't mean that artist will always be a lesser artist."