This Is What Queen's We Will Rock You And We Are The Champions Have In Common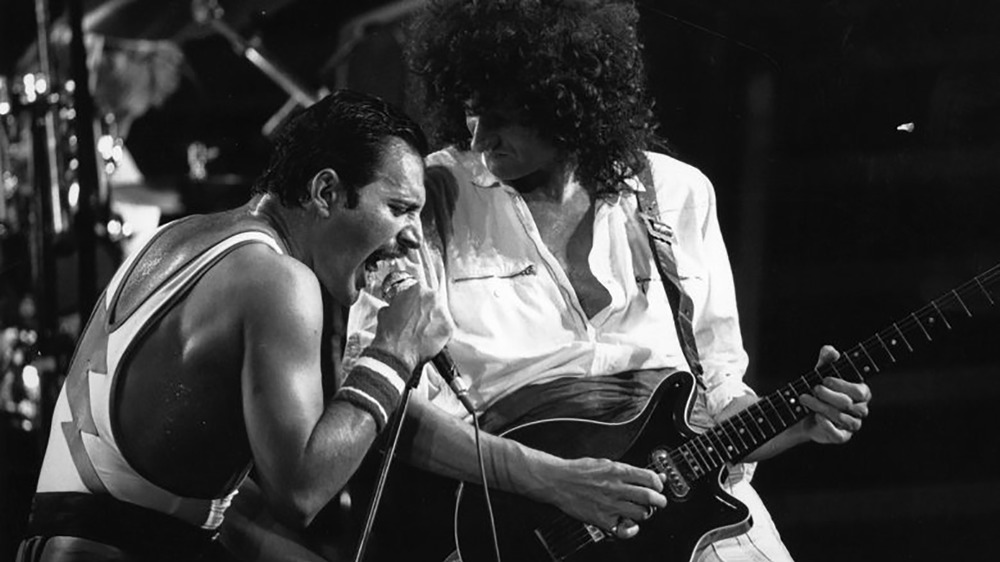 Getty Images
Even music listeners who have never intentionally listened to a Queen record can recognize the ever-popular hits "We Will Rock You" and "We Are the Champions." With "We Will Rock You" initially released as a B-side to the other tune, the two songs are often played consecutively at the close of Queen concerts, and are customarily played together on radio broadcasts (in album order).
Per American online music database AllMusic, "We Will Rock You" and "We Are the Champions" have always had a history of coinciding — they were the opening two tracks on 1977's News of the World, were issued together as a worldwide Top Ten single the same year, and went on to be performed together in concert by the band as a consistent show closer. But although the pair of hit tracks can be recognized the world over, it's less known how the two came to be written in conjunction.
Both were aimed to provoke audience response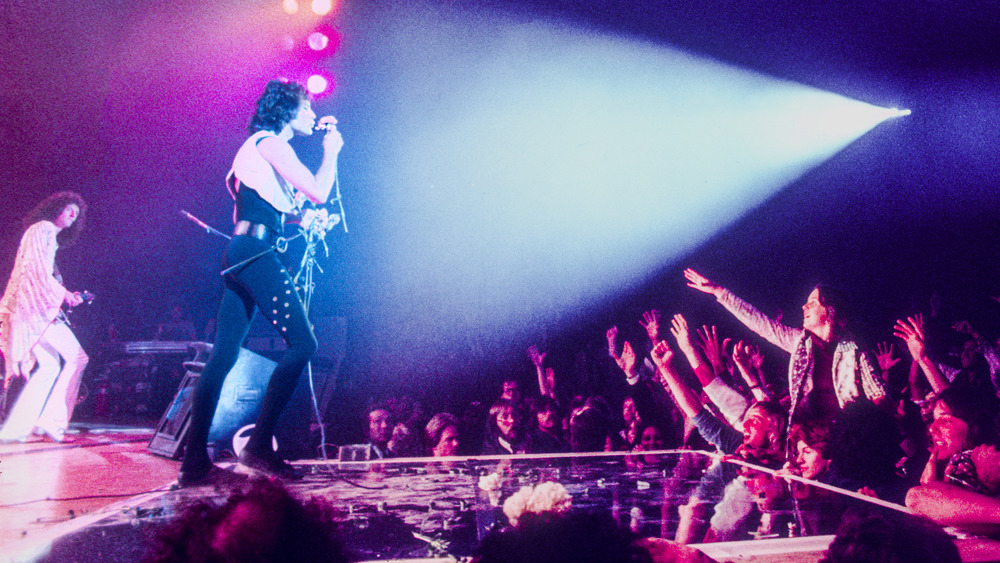 Armando Gallo/Getty Images
The two tracks were built on audience response following a concert at Bingley Hall in Stafford, England, in which the audience sang "You'll Never Walk Alone" back to the band, according to Mojo magazine. The resulting effort was not one but two tracks, "We Are the Champions" and "We Will Rock You" — tunes that embody numerous elements of participatory arena rock. As noted on Songfacts, lead guitarist Brian May wrote the tracks, claiming that the idea for "We Will Rock You" came in a dream. He told Mojo in October 2008 that he wanted to "create a song that the audience could participate in."
"We wanted to get the crowds waving and singing. It's very unifying and positive," May recalled to MailOnline in 2009. "People love it because it's so uplifting. Although much of our music was created using multi-layered arrangements and vocal harmonies — which work especially well in the recording studio — we were into making our concerts musical events."