A Look At The Relationship Between FDR And The Kennedys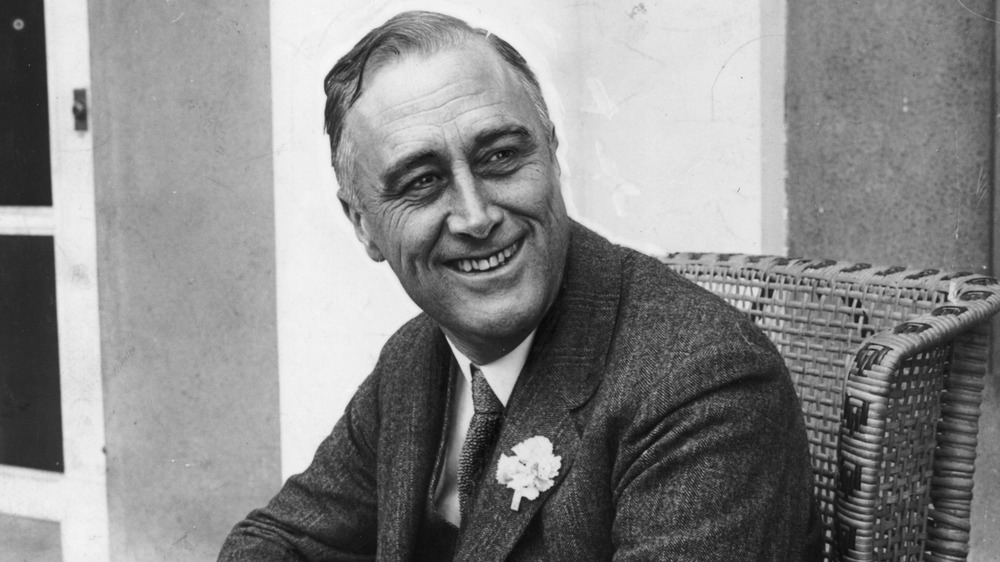 Hulton Archive/Getty Images
The Kennedy family may be the closest thing America has to a beloved political dynasty. But the runaway ambition of family patriarch Joseph Kennedy Sr. to use his money and influence to fulfill his aspirations to become the first Catholic president in the United States could have just as easily ended the political lineage as it did sow the seeds for success.
Joe Kennedy's ascension in American politics began in World War I when he was an assistant general manager of a Boston area Bethlehem Steel shipyard, where he met Franklin D. Roosevelt — an assistant secretary of the Navy, at the time. As a leader in Boston's Irish Catholic community, Kennedy was able to deliver votes to FDR's successful presidential campaign in 1932. To show his appreciation, the president appointed Kennedy as the head of the newly-formed Securities and Exchange Commission aimed at cleaning up Wall Street to the dismay of many, according to The New York Times.
Kennedy Fails Up To His Most Powerful Role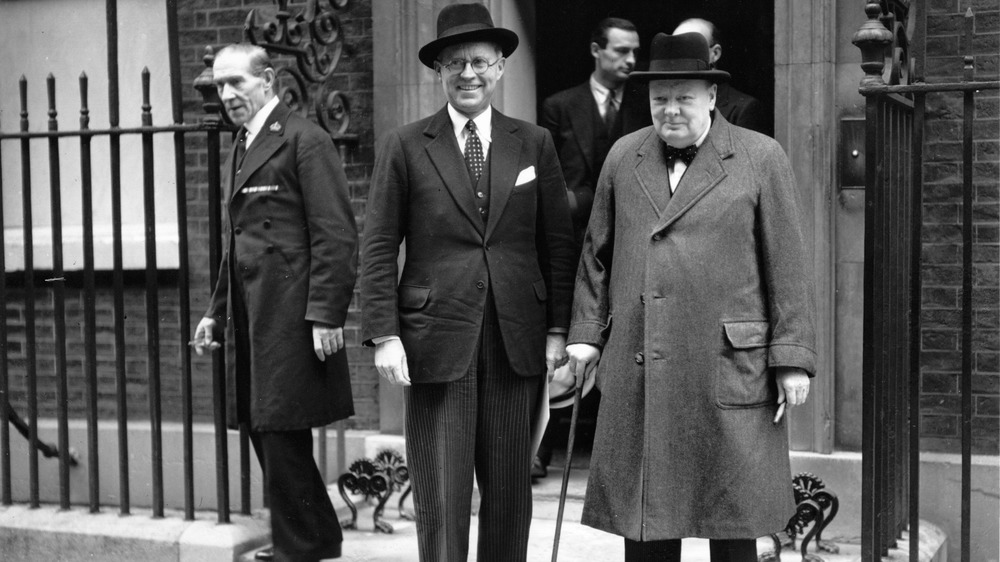 Keystone/Getty Images
Kennedy's post at the SEC only lasted a little more than a year because he was seen as a bit of "a misguided missile in Washington" that neither side of the political aisle could trust, according to Roosevelt biographer Joseph E. Persico, in Roosevelt's Secret War: FDR and World War II Espionage. "The right wing saw him as a renegade, a businessman who attacked his own kind. The left painted him as a man who could be troublesome for labor." Ultimately, he was viewed as a "power-hungry publicity hound, a harsh critic of the administration when it suited him, and a man whose business dealings might not stand up to close scrutiny."
Those concerns resulted in shuffling Kennedy to an appointment in the U.S. Maritime Commission for less than a year before Kennedy would enter his most public and prestigious role under Roosevelt when he was appointed United States ambassador to the Court of St. James's in 1938. Becoming the ambassador to the United Kingdom placed the Kennedy family in London's high society, but the appointment also put him at the center of World War II just one year later.
As Nazi Germany invaded Austria and Czechoslovakia, British Prime Minister Neville Chamberlin and Foreign Secretary Lord Halifax abandoned the hope that Adolf Hitler could be appeased. Kennedy, however, went in his own direction and ignored the directives of President Roosevelt by meeting in secret with Helmuth Wohlthat — a top Nazi economic adviser in London — to discuss a strategy to forestall the war. That strategy of appeasement came in the form of a massive payoff to the Nazis in gold, which Hitler desperately needed.
Kennedy's attempt to sidestep FDR's directives was chafing at both the president and leaders in the U.K. The British lost trust in the ambassador and began spying on him. For Roosevelt, the final straw for Kennedy's term as ambassador came in November 1940, when he was quoted in the Boston Sunday Globe [via PBS]: "Democracy is finished in England. It may be [in the U.S.]."
Although Kennedy reportedly shared anti-Semitic views with the Nazis, he made the comment out of fear that Nazism was well on its way to dominating Europe and would eventually turn its path toward the U.S. The comment infuriated FDR, and he would be forced to tender his resignation as ambassador. The quote destroyed his own aspirations for elected office, and it would take another 20 years before his son, John F. Kennedy, would become the 35th president of the United States.