Why Frank Sinatra Was Often Despised When He Was Alive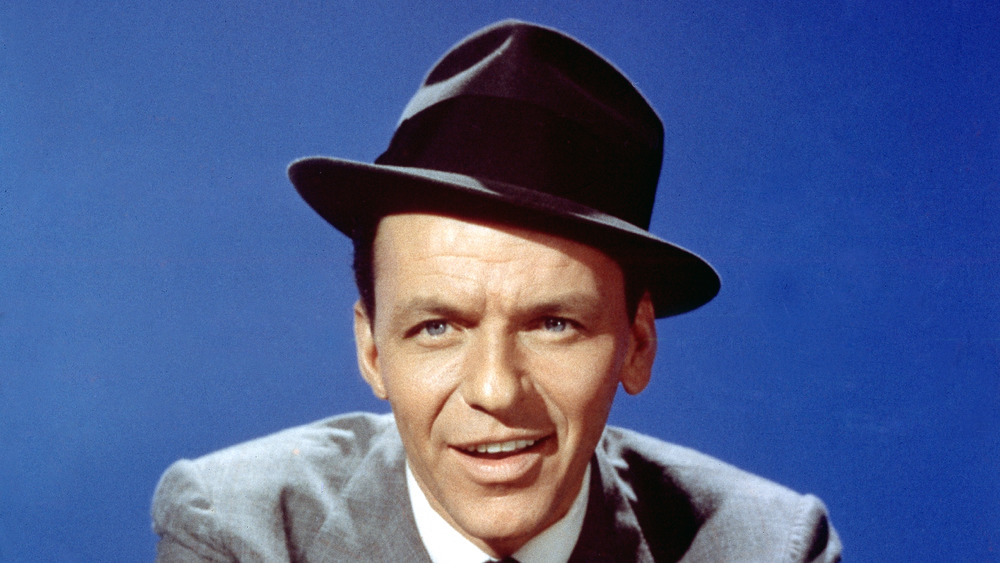 Michael Ochs Archives/Getty Images
You know him as Ol' Blue Eyes, the Sultan of Swoon, and the Chairman of the Board. His songs are now standards that will get just about any foot to tapping. "New York, New York," "Fly Me to the Moon," "My Way," "You Make Me Feel So Young" — the guy sang so many now canonically swinging songs that you might assume he always had the world on a string. But Frank Sinatra wasn't always able to win everyone over with a smile and an azure wink. In fact, there were times in his life when he was actually downright despised by just about everyone. However, despite two rather legendary falls from grace, Sinatra's charm and iconic voice were always able to win over the public's heart, no matter what he did.
According to The New York Times, the first time the country turned on Sinatra was during World War II. While all the other able-bodied young men had gone off to fight the fascists in Europe, Sinatra was raking it in making all their wives and girlfriends swoon. Sinatra always said that he had wanted to serve his country, but a punctured eardrum rendered him ineligible. Although he had previously claimed to be in good health, by the time he arrived at the induction office, he told Army doctors that he was "neurotic" and "afraid to be in crowds," among other questionable reasons for not being able to fight.
Frank Sinatra survived the bad press, only to become old news in the '50s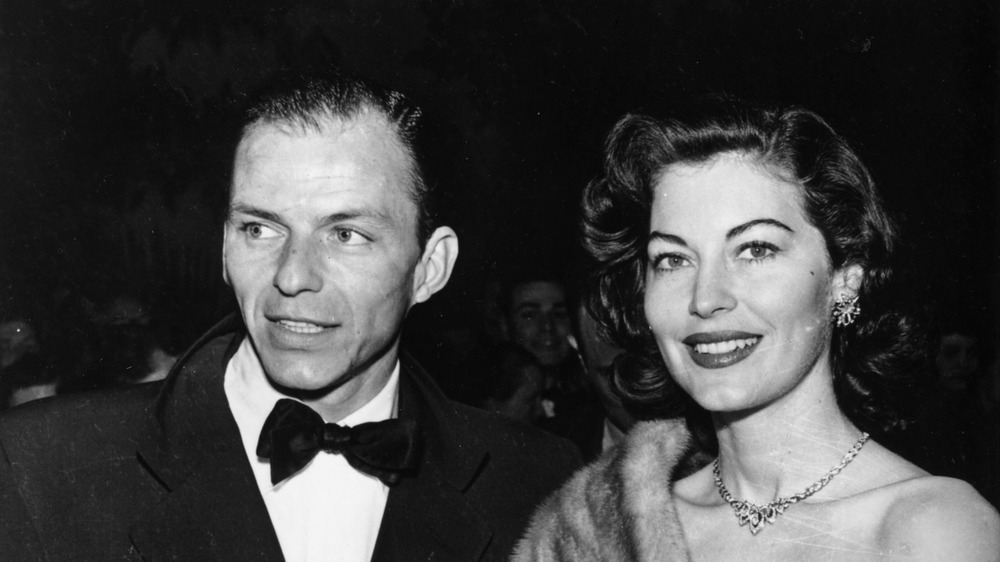 Keystone/Getty Images
Historian William Manchester wrote that Frank Sinatra's weaseling out of military service made him "the most hated man of World War II" (He must have forgotten about that one guy — what was his name? Oh yeah: Hitler.) Although he may not have been too popular with the GIs, he still had a way with audiences, and he was still popular for the rest of the decade. However, his brand of swoon-inducing swing just wasn't what kids in the 1950s were looking for. His fan base from the '40s had grown up, and the younger generation was listening to rock 'n' roll and generally being really swell guys and gals.
Frank Sinatra was also going through some stuff in his personal life. He'd fallen hard for actress Ava Gardner, and the relationship wasn't necessarily what you'd call constructive. The two fought constantly, a situation made worse by the fact that her career was taking off just as his was tanking. Then, as People magazine noted, the real kick in the gut came when MGM canceled his movie contract. So in 1952, with nothing better to do, he followed Gardner to North Africa, where she was shooting a movie, and tried to shower her with gifts. But the ploy didn't work as he'd hoped, for he apparently used her money to buy them, and soon she was as done with him as the rest of the world was.
Frank Sinatra's Oscar-winning return with 'From Here to Eternity'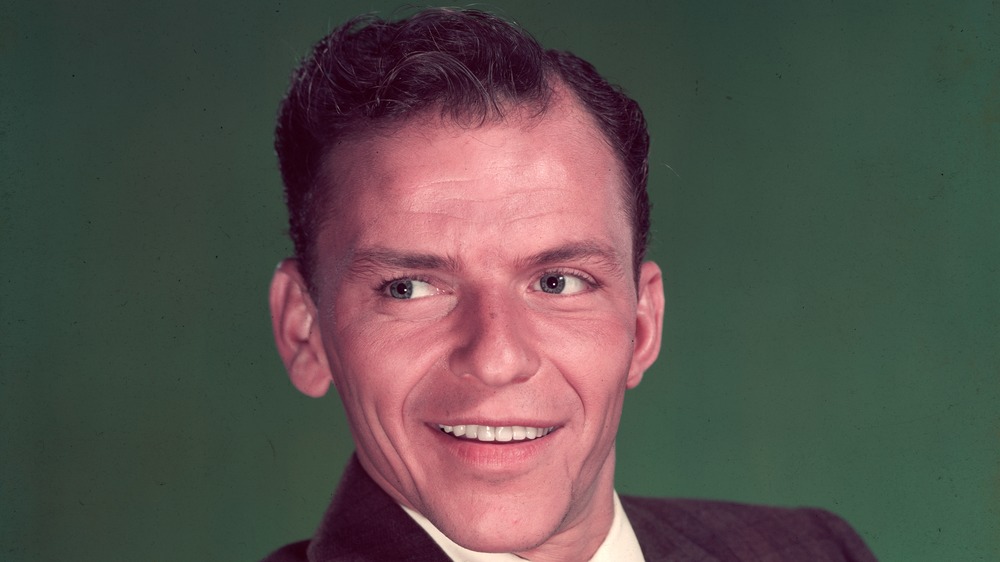 Keystone/Getty Images
Per The Daily Beast, the IRS also wasn't happy with Frank Sinatra in 1952. The singer owed over $100,000 in back taxes. He had to do something drastic to turn things around. He did so with his Oscar-winning role on the classic 1953 film From Here to Eternity, and the rumored story of how he got the role would go on to be the stuff of Hollywood legend. He apparently got the role by sending lots of telegrams and getting a bit of help from Gardner, but the mythologized version is now one of the most iconic scenes in movie history. It was rumored that his mob connections left a severed horse's head in producer Harry Cohn's bed, scaring the movie mogul into casting him. Although Sinatra definitely did have friends in shady places, screenwriter Dan Taradash said that Sinatra's casting in the film "had nothing to do with a horse's head."
The success of the film shot Sinatra back to superstar status, and more roles began to come his way. The Atlantic called the period of his career from 1953 to the mid-1960s his "supreme artistic achievement and deepest cultural sway." Frank Sinatra was back, baby, and he wasn't going to be despised by the public ever again. He took back control of his career and his artistic vision, recorded 16 concept albums, and "defied public taste and redirected it toward what would be known as the Great American Songbook."