The Truth About Cheech Marin's Massive Chicano Art Collection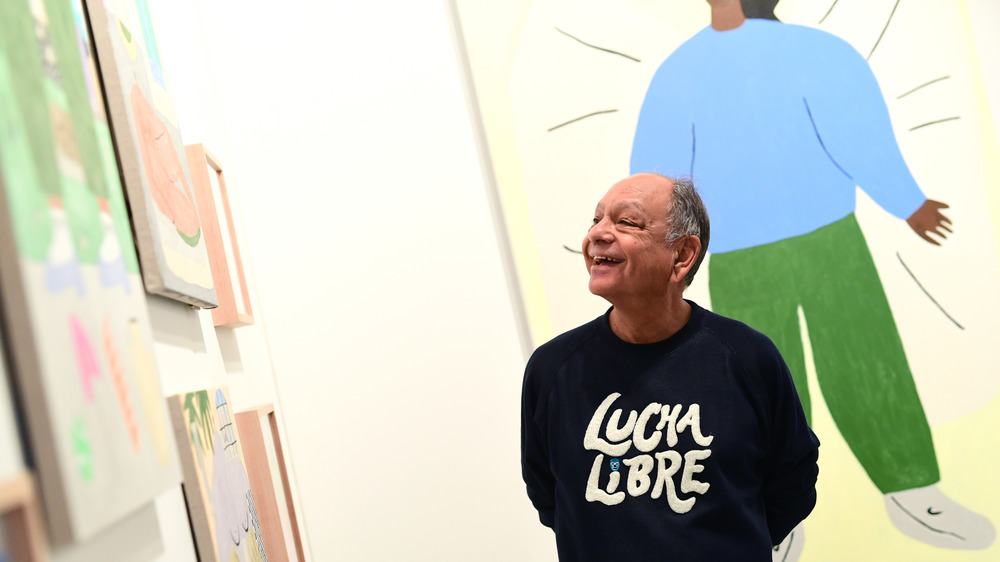 Emma Mcintyre/Getty Images
Actor and comedian Cheech Marin is best-known as one half (alongside Tommy Chong) of the duo Cheech & Chong, purveyors of the finest in weed-related comedy throughout the '70s and '80s. Together, the two starred in films like 1978's cult classic Up in Smoke, released several best-selling comedy albums, and even had a near-hit with the Springsteen parody song, "Born in East L.A."
Later, Marin went on to more mainstream roles, starring on the long-running procedural Nash Bridges and scoring consistent voiceover work in animated films, including the blockbuster Cars series, The Lion King, and Coco. He's even turned his, ahem, hobbies into business by launching his own line of cannabis products.
Funny, talented, extremely busy? Checks across the board. But what most people don't know about Marin is that he's been quietly collecting Chicano art since the 1980s. He's collected so much, in fact, that he's amassed one of the most significant collections of Chicano art in the country — enough, according to The Cheech Center, to build a 61,420-square-foot facility that Marin hopes will become the "center of Chicano art."
Cheech's Chicano art collection finds a home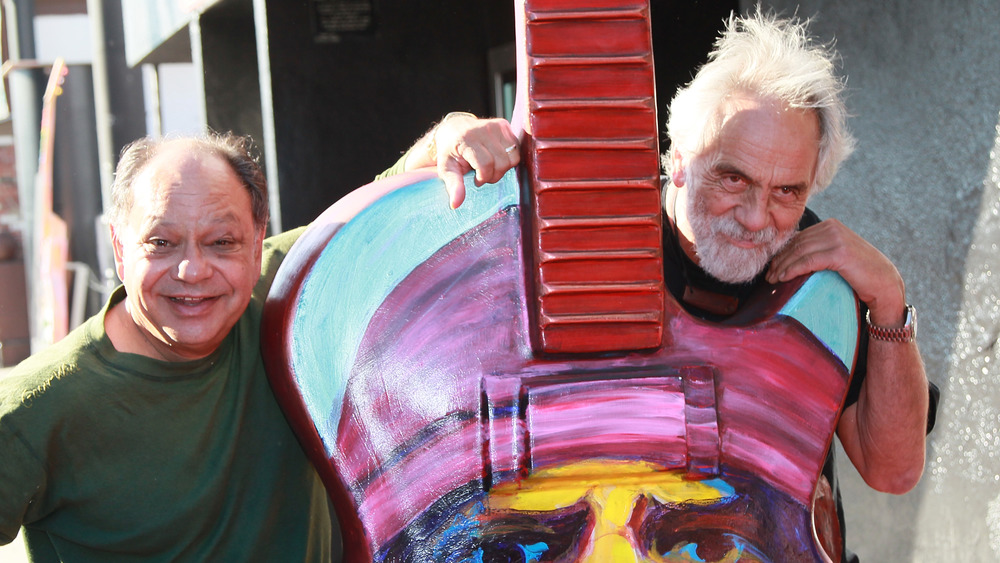 David Livingston/Getty Images
The Cheech Marin Center for Chicano Art, Culture & Industry of the Riverside Art Museum, lovingly abbreviated to just "The Cheech," is expected to open in Riverside, California later this year. It's been a labor of love for the 74-year-old collector who jokingly described the Chicano art collecting scene as "not a crowded field" to The Art Newspaper.
The Chicano Art Movement grew out of a larger socio-political movement begun in the 1960s by Mexican-Americans fighting for greater political capital and visibility, while also embracing their rich and unique cultural heritage through art. For Marin, a longtime art lover, that meant a chance to balance the scales. As he explained, "When I discovered the Chicano painters, I thought: 'These guys are really good. I know every painter in the world, how come they're not getting any shelf space?" That won't be a problem at "The Cheech," which will feature more than 700 pieces of Marin's extensive collection, including works by Frank Romero, Ricardo Ruiz, and Margaret García, among others.
While some may still find it hard to reconcile the pot-smoking comedian of the 70s with the cultured figure Marin strikes today, he doesn't seem to be one of them. As he told the Los Angeles Times, Cheech & Chong have always taken themselves seriously, sharing, "We are artists, we work hard." And thanks to all that hard work, the art of other Chicano artists is finally being recognized.