These Presidents Snubbed Their Successors By Skipping Inauguration Day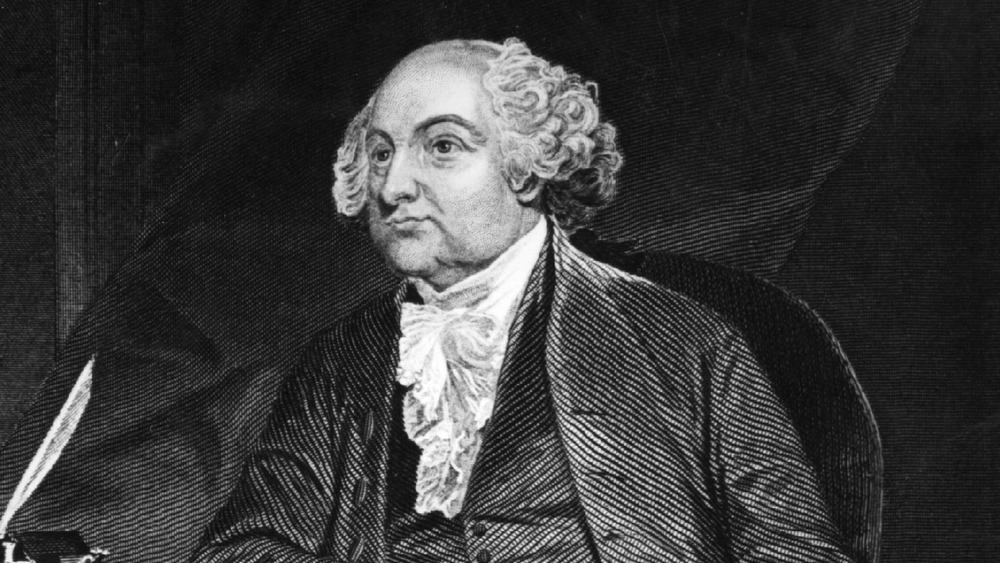 Hulton Archive/Getty Images
President-elect Joe Biden's January 20 inauguration is shaping up to be one of the most problematic transfers of power in American history, thanks to President Donald Trump's unwillingness (so far) to acknowledge he lost the 2020 election. Although it has been two months since the election was called for Biden, Trump has refused to concede and continues to challenge the legitimacy of the results. Trump also has yet to confirm whether or not he plans to attend Biden's inauguration.
Trump isn't alone. Squabbles between winners and losers have frequently played out right until the swearing-in ceremony, but only three presidents in history have skipped their successor's inauguration altogether.
Founding Fathers John Adams (pictured above) and Thomas Jefferson had a close friendship. They played important roles in creating the Declaration of Independence and worked closely as diplomats in Europe. As their political careers split, however, the friendship became a rivalry. When George Washington decided not to seek a third term, the two ran against each other. Adams won that election to become the second president of the new Republic, but things went south when Jefferson, who was Adams' vice president, challenged him again four years later and won.
Adams was so angered by losing to Jefferson that he left town early to make his way back to his family farm in Braintree, Massachusetts and skipped Jefferson's inauguration, according to CNN. The two did reconcile about a decade later, when they started exchanging letters. "I always loved Jefferson, and I still love him," Adams told houseguests, according to archives at Jefferson's Monticello.
John Quincy Adams skipped, too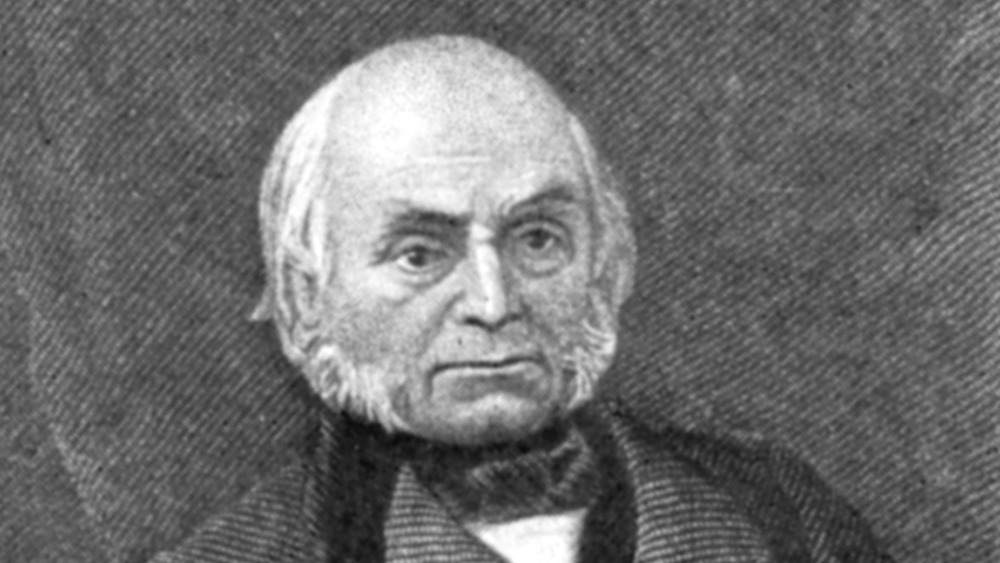 Print Collector/Getty Images
Like father, like son. The 1828 election between John Quincy Adams (above) and Andrew Jackson is considered one of the most acrimonious in U.S. history, even by today's standards. Jackson's marriage was scrutinized and so was his ownership of slaves. Meanwhile, Jackson's supporters began spreading rumors that while Adams was serving as the American ambassador to Russia, he had acted as a pimp by procuring a young woman for Czar Alexander I of Russia, according to The Wall Street Journal.
When Jackson emerged as the winner, his supporters stormed the White House and Adams was forced to escape through the back of the building, according to The Atlantic. Although Adams attempted cordial relations with the incoming president, Jackson was not interested. Adams left the White House the night before Inauguration Day — then held in March — and passed on the festivities. 
It was another 40 years before the next Inauguration Day snub. In 1868, Andrew Johnson, the highly unpopular outgoing president who ascended to the office after the assassination of Abraham Lincoln, did not attend the inauguration of Ulysses S. Grant. The incoming president refused the customary shared carriage ride to the swearing in ceremony. Instead, Johnson chose to remain in the White House to sign last minute legislation during the ceremony, instead, according to the Library of Congress.