The Black Sabbath Guitar Solo Tony Iommi Absolutely Hated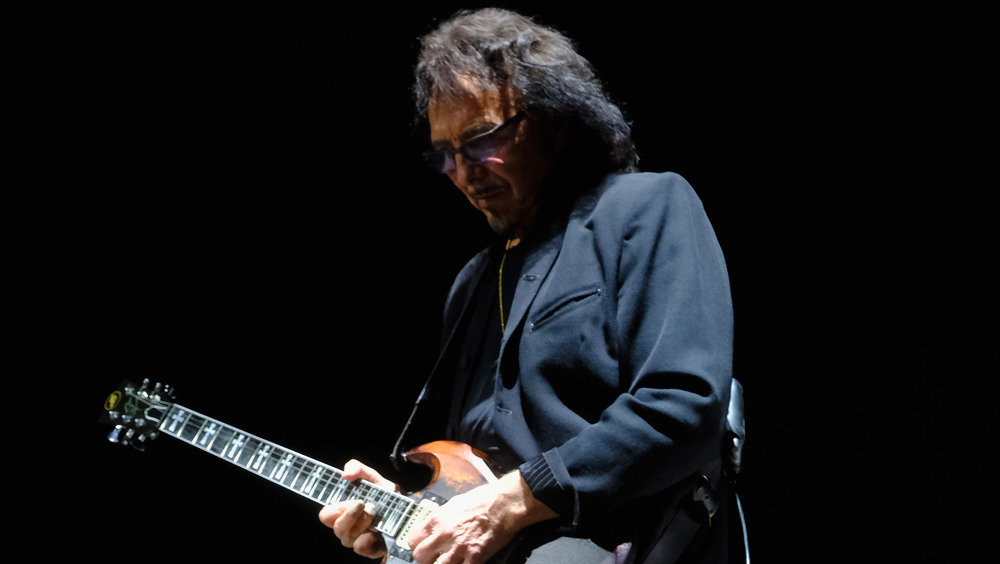 Frazer Harrison/Getty Images
When a band has been around for more than half a century, its work tends to be measured in eras and not years. For pioneering British heavy metal band Black Sabbath, only one man can lay claim to being there for all of it: guitarist Tony Iommi. The 72-year old, Birmingham-born musician has plenty of accolades to show for his dedication to the group, including landing the number 25 spot on Rolling Stone's list of 100 Greatest Guitarists and nabbing a handful of Grammy nominations and wins alongside his fellow members of Black Sabbath.
But even great guitarists sometimes can't recognize a classic riff when they hear it, as was the case with one of Iommi's guitar solos on a track that went on to be one of the band's biggest hits. While touring to promote their first, self-titled album, the band members wrote and tinkered with the songs that would eventually end up on their breakthrough album, Paranoid. Maybe it was the energy of the road that spurred them on, but Sabbath was able to pull the album together and record it in less than a week, as NPR reports. When they handed it off to the label, though, Ultimate Classic Rock says they were told the album, originally titled War Pigs, was too short. They'd need to come up with another song.
Tony Iommi thought this guitar solo sounded 'horrible'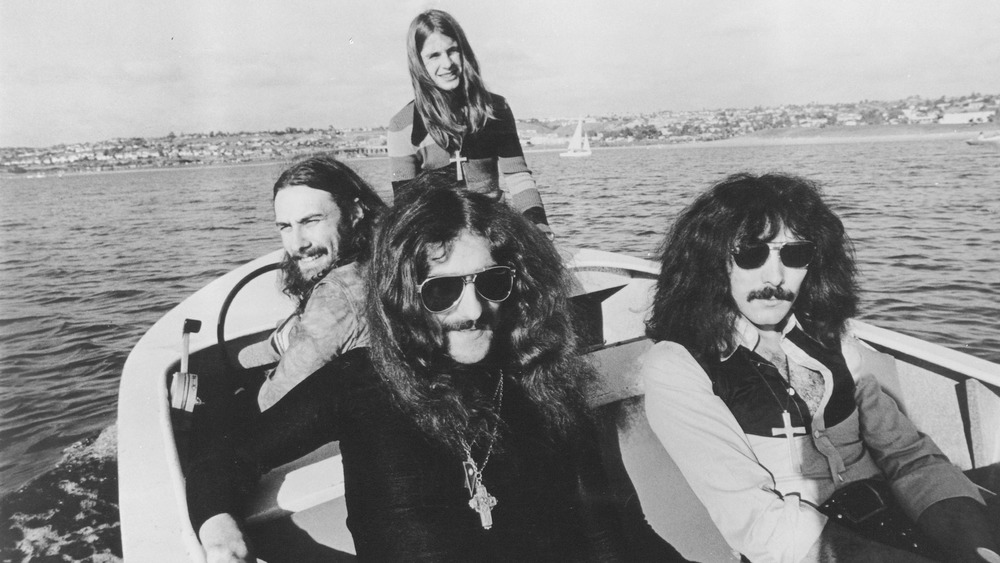 Michael Ochs Archives/Getty Images
According to Ultimate Classic Rock, the band went right back to work in the studio and, in only about two hours, recorded "Paranoid," a track that Iommi thought sounded "horrible" but which turned out to be a massive hit as well as the label's choice for the retitled album's name. Speaking with Kerrang, Iommi explained that his dislike didn't stem from how he'd played the solo, but from the ring modulation effect applied to it. If, like most people, you have no idea what a ring modulator is, listen to the effect used on Ozzy Osbourne's voice to achieve that tinny, outer space sound in the song "Iron Man," and you'll hear what Iommi means.
In that same interview Iommi explains that "At first, I said, ​'What the hell's that?! It sounds horrible!' But [the label] went ahead and picked it as the solo that ended up on the record all the same." And in the great British tradition of keeping calm and carrying on, Iommi added, "I've got used to it now."