The Tragic Real-Life Story Of Dax Shepard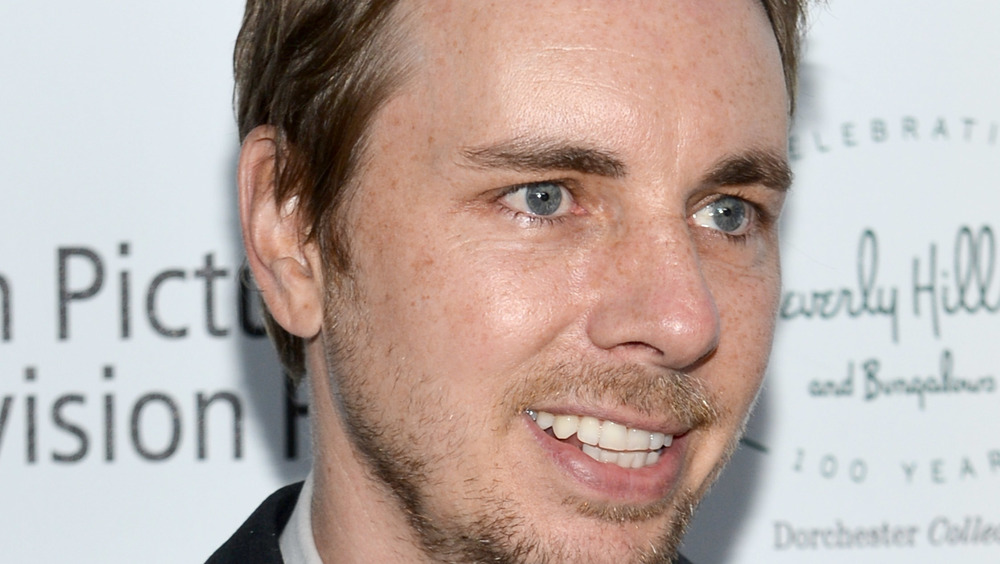 Michael Buckner/Getty Images
Actor Dax Shepard is a well-respected name in Hollywood thanks to his appearances in movies like Without a Paddle, Let's Go to Prison, and Hit and Run. He's known for his acting chops as well as the fact that he has taken on unusual projects during the course of his career. For example, these days, he's running a podcast called Armchair Expert, and the description on its official website is rather intriguing. It reads, "Welcome to the Armchair Expert, a podcast that celebrates the messiness of being human."
As per the podcast's about page, Shepard chose to be a part of Armchair Expert because he considers honesty and vulnerability to be rather appealing. He writes, "We will celebrate, above all, the challenges and setbacks that ultimately lead to growth and betterment." The actor adds that he's able to run the podcast because he was been sober for over ten years and has studied anthropology in addition to polishing his improv skills, making him suitable for the role.
It's worth noting that Dax Shepard has gone through several tragedies in his own life, both during childhood and as an adult. As a celebrity, he has managed to stay relatable and has given his fans glimpses into what his tough times were like. Whether it's been about battling substance abuse or surviving a tough childhood, Shepard hasn't shied away from talking about his life. Here's a deep dive into Dax Shepard's story, including some of the most tragic experiences that he's lived through.
Dax Shepard endured abuse as a child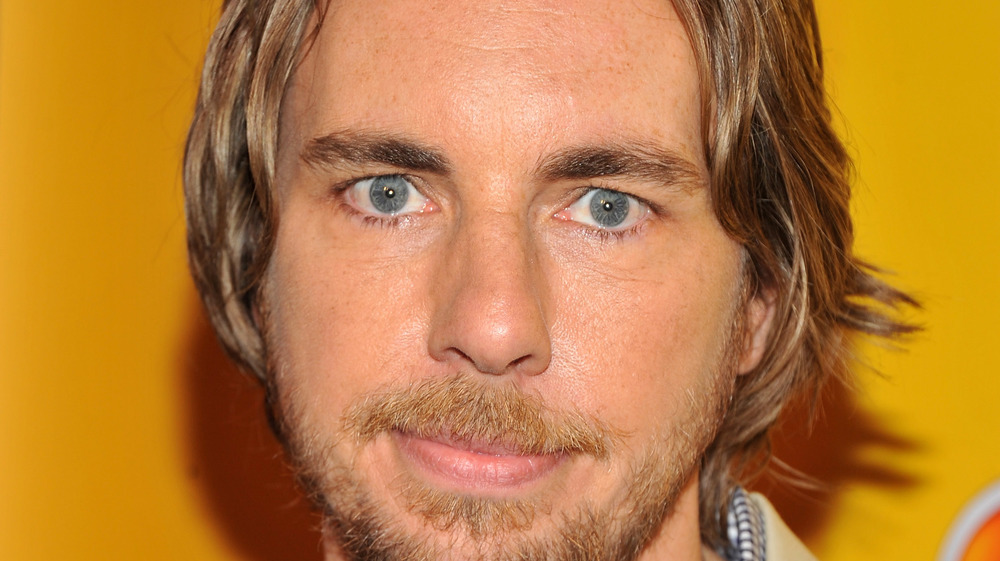 Stephen Lovekin/Getty Images
As a child, Dax Shepard didn't always have it easy. According to the Los Angeles Times, the celebrity once spoke about being molested when he was seven years old, a series of incidents that he couldn't talk about for a really long time: 12 years, to be precise.
Shepard revealed that it was a neighbor who was older than him, that the incident made him feel guilty, and that he found himself questioning his sexual identity. He blamed himself and believed that he somehow "manifested" the abuse because he was "secretly gay." He added that he battled these issues for more than a decade and felt that the incidents later added to his struggles as a adult. According to USA Today, Shepard was able to accept that what happened when he was a kid contributed to his battles with alcoholism and drug addiction many years later as he tried to make sense of it all.
Dax Shepard came from a broken family
Amanda Edwards/Getty Images
Dax Shepard didn't have an easy childhood. His parents separated when he was fairly young. As mentioned on The Tim Ferriss Show, the actor saw his mom rebuild her life several times. She went through three divorces and was also subjected to physical abuse. Shepard stated, "My first stepdad was physically abusive and beat her up in front of us. And it was gnarly."
Shepard saw just how hard it was for his mom to go through life and face her mental health battles: She tried to take her own life twice. That said, Shepard admired his mother for the person she was. On why she endured abuse from one of her husbands, she said, "The shame of having failed twice [prevented her from breaking up with her husband]. I had just got divorced from your dad, and I didn't want to tell my parents." She added that this was a tough time for all of them, and she felt like they were let down by her behavior.
If you or anyone you know is having suicidal thoughts, please call the National Suicide Prevention Lifeline​ at​ 1-800-273-TALK (8255)​.
Money didn't come by easily when Dax Shepard was a child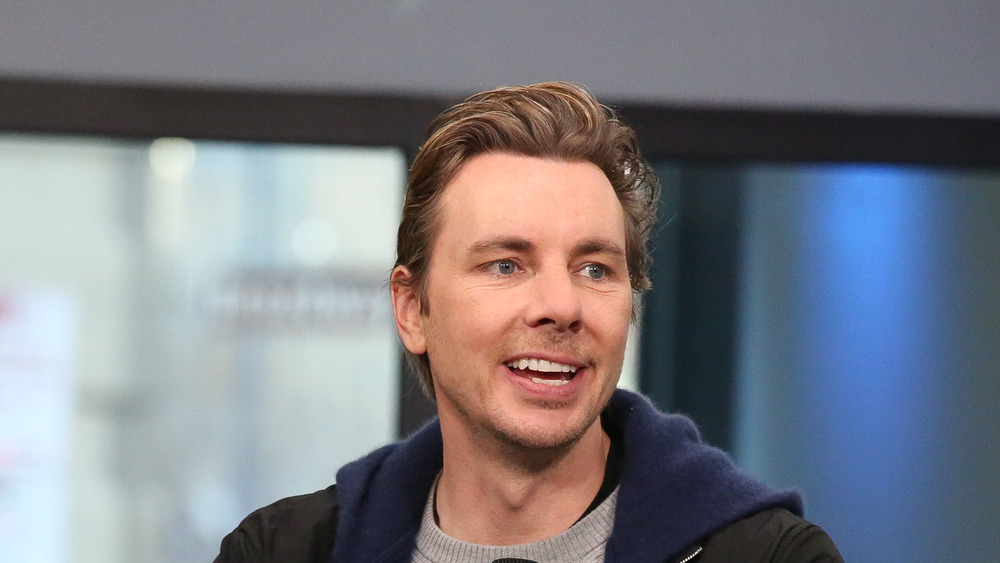 Rob Kim/Getty Images
Dax Shepard knew exactly what it was like to worry about money when he was a kid. As the actor explained, his earlier experiences shaped his views on money in a big way (via The Tim Ferriss Show). For his family, money was a big deal, and this is something that rubbed off on him. In fact, his mom had to work a night shift janitorial job to keep her family going. 
Shepard said, "I'm obsessed with money and I have great fear and financial insecurity, completely irrational." He added that, for most of his life, he felt he needed to make a certain amount of money and hoped that hitting that goal would help him feel secure. He admitted that nothing actually helped him feel safe, though.
Plus, he knew he needed to find a way out. The only way to beat his fear was to look outside his comfort zone and do things that would have scared him earlier. One of the things that really helped him was learning to take risks and do what he felt like doing and not stress about finances. He said, "[N]ow I'm lucky enough to only do stuff that I am excited to do. I don't actually have to think about the financial component."
Dax Shepard worked hard to build his career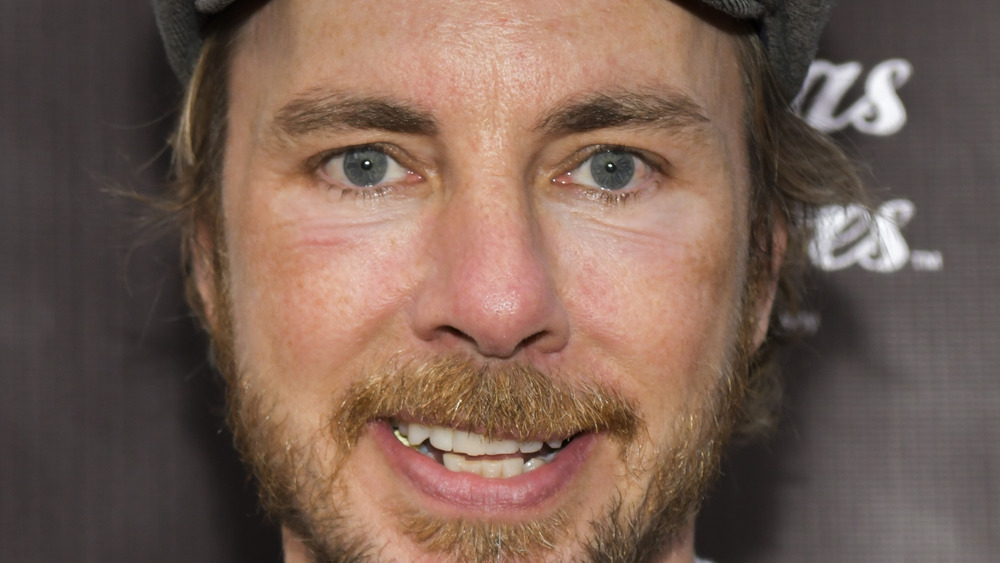 Rodin Eckenroth/Getty Images
Dax Shepard may be successful now, but this wasn't always the case. When he was still struggling to make a mark in the industry, it was important for him to take a leap of faith and do whatever he could to get better at acting. As per ABC, he spent time learning improv at the Groundlings Theater when he was still a student at the University of California, Los Angeles, something that really helped him hone his acting skills and prepare for his career in the entertainment industry.
Shepard is grateful for his education and the fact that he spent time majoring in anthropology. He got his big break when he accompanied Ashton Kutcher on the MTV show Punk'd in 2003 (via The New Yorker.) Since then, he has come a long way, being a part of several shows, films, and other projects. 
Dax Shepard had a dramatic relationship with Kate Hudson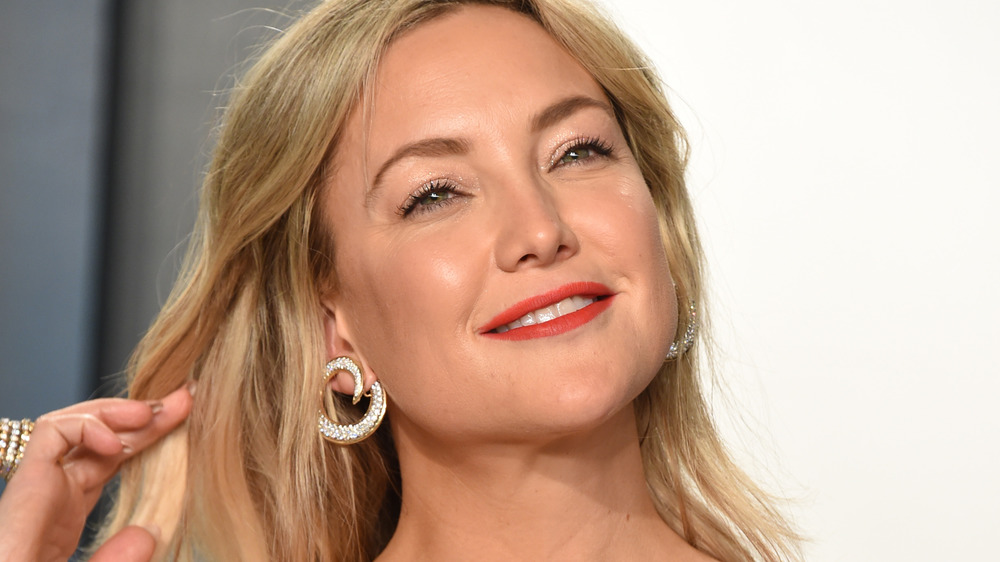 John Shearer/Getty Images
While Dax Shepard has been happily married to actress Kristen Bell since 2013, he had a rough time before he met her. According to SheKnows, actress Kate Hudson and Shepard dated for a short period in 2007. The relationship was a messy affair, to say the least. They spoke about their relationship when Hudson appeared on Shepard's podcast, Armchair Expert. 
When the two were first introduced to each other, Hudson was married to someone else, and Shepard had a girlfriend. They couldn't help but be attracted to each other, though. "I wasn't plotting anything," Shepard told Hudson. "But I certainly wanted your approval and if you thought I was cute, all the better." They met again in Malibu the next year and ended up together for three months in a tumultuous relationship. 
Basically, when they weren't having a great time together, they were fighting. "You and I had fights that I really hadn't had with people," Shepard told Hudson. "We had some big old barn burners." Additionally, Shepard felt insecure in the relationship because he felt like Hudson was doing a lot better in the film industry than he was. However, Shepard felt his time with Husdon helped him learn a lot about what he should be doing in a relationship, especially in terms of communicating better and making an effort.
Dax Shepard had a long struggle with addiction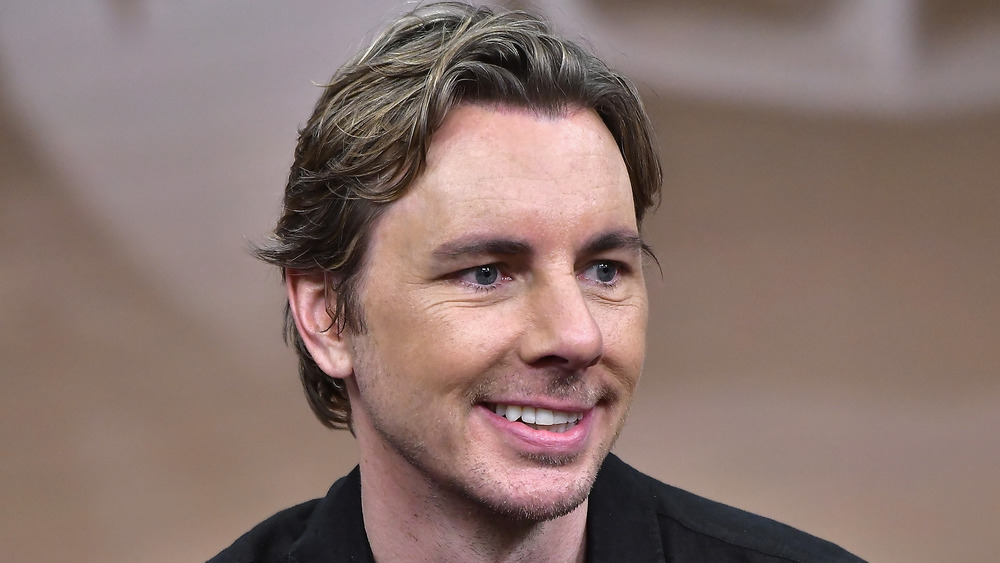 Gustavo Caballero/Getty Images
One of the toughest battles for Dax Shepard was overcoming addiction. As reported by People, the actor found it really difficult to beat his drug addiction. He opened up on his podcast about how despite having been sober for years, he ended up relapsing in 2012. To be fair, Shepard was in a tough spot: His dad had been diagnosed with cancer, and Shepard ended up hurting himself in a motorcycle crash.
The pain prompted Shepard to ask something to help him get through his bad days. He got some Vicodin pills from his sponsor on the condition that he would visit a doctor. However, at one point, Shepard found himself slipping when he took some of his dad's painkillers. Later, he would take painkillers as prescribed from his doctor, but he'd tweak the dosage and timing as desired. He recounted, "Maybe I don't want to take them at night because I can't sleep when I take them, so when I get my two at night I don't actually eat them and I keep them for tomorrow morning so I can make it the dose I want to be."
What was the turning point? In 2020, he went through both an ATV accident and a second motorcycle accident and ended up buying pills on his own. He decided to tell his wife about everything, even though he felt extremely guilty and found it difficult to confess. 
Dax Shepard lost his dad to cancer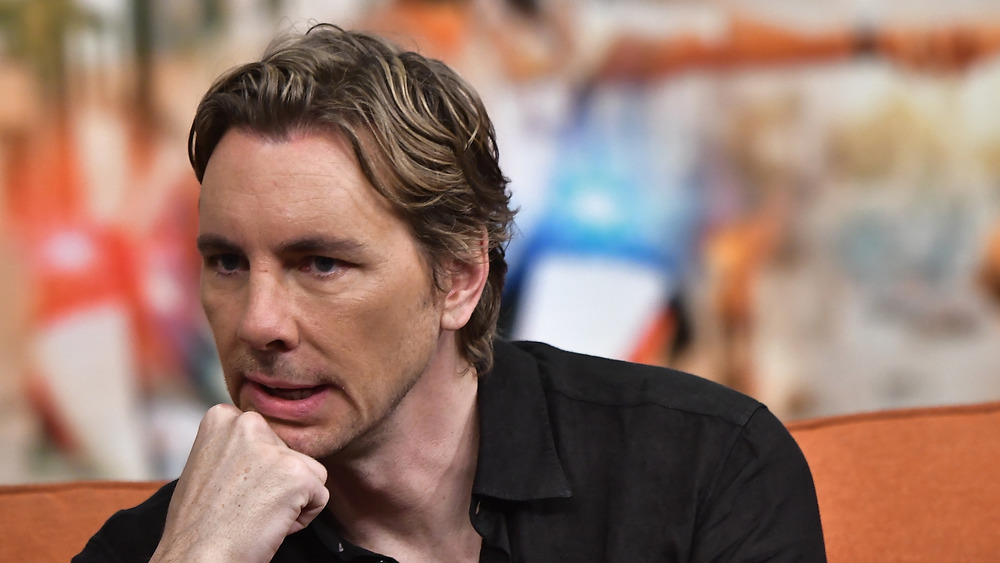 Gustavo Caballero/Getty Images
In 2017, Dax Shepard shared how difficult it was for him and his family to lose his stepfather to cancer. As reported by the Huffington Post, the actor's stepfather was 62 when he ended up in the hospital, battling cancer. Kristen Bell was pregnant and decided to fly down to Detroit, where Shepard and his father were. This was a really moving moment for the family, as Shepard's dad found solace in the fact that Bell was pregnant with his son's child. Shepard wrote, "It was an amazing, incredible, perfectly timed surprise. She lifted her shirt up and he put his hand on her swollen stomach. [...] He was smiling from ear to ear, sitting contently, unable to put together a sentence, but still capable of connecting to the new family member we were creating." 
For Shepard, this is a memory that he'll never let go of. In fact, he explained how overwhelming things were because everything happened at once: He received news about his father's cancer and Bell's pregnancy around the same time. That said, Shepard feels indebted to Bell for giving his father those priceless moments at the hospital when he was going through such a rough time, battling his illness and knowing that he wouldn't be around to see Shepard's kid growing up.
Dax Shepard knows what rejection is like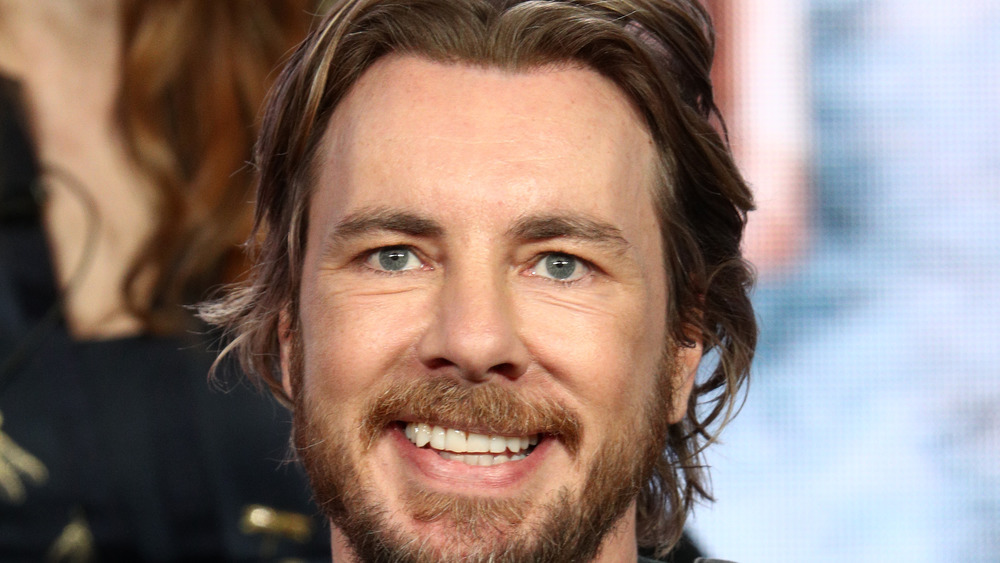 Frederick M. Brown/Getty Images
Dax Shepard is not immune to rejection. As reported by USA Today, the actor once spoke about being let go from the show Will & Grace. In one of his conversations on Armchair Expert, the actor got candid about what it was like to be fired from a show he was psyched to be a part of. Shepard was in conversation with another actor from the show, Sean Hayes, on his podcast when he spoke about facing rejection from the series. 
Basically, things seemed great until it was time for the actor's table read, when things didn't quite pan out the way he expected them to. The show's producers changed their minds about casting Shepard on the show, something that definitely hurt him. He said, "Had it been any other thing with a bunch of strangers, I would have been like, 'Oh, whatever. I was at a table read for 45 minutes and then I got fired.'" He further explained that in this case, though, he was familiar with many of the faces at the table read, which made his rejection harder to accept and embarrassing.
Dax Shepard is his own biggest critic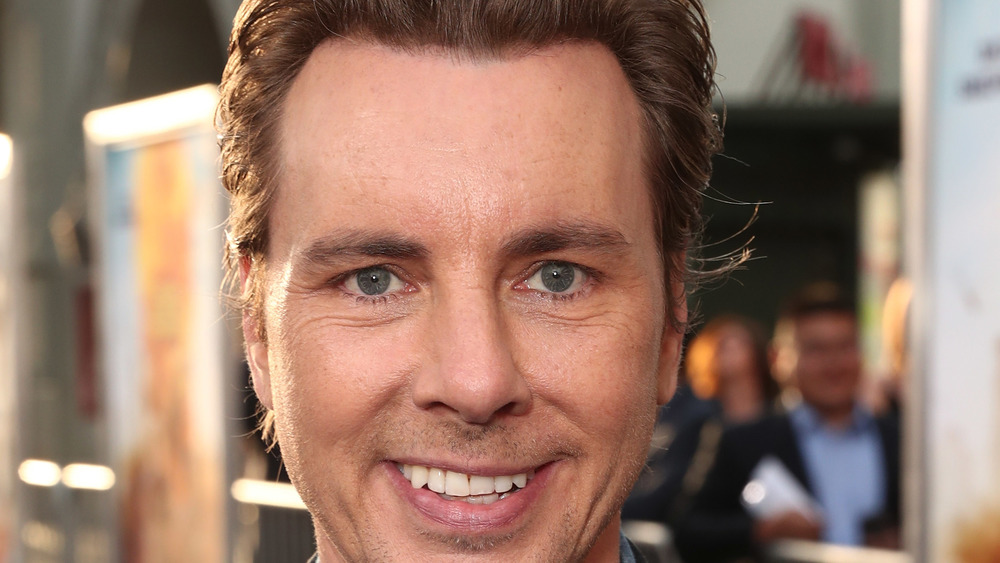 Todd Williamson/Getty Images
Dax Shepard has spoken about how he can be quite brutal to himself. As per The Tim Ferriss Show, the actor stills ends up questioning himself at times and seeks validation from others. For example, he believes that he could do a much better job with his podcast. He said, "I still give myself a C, but I used to be an E because I talk way too much. It's as if I met you at a bar, and I want your approval, and I'm aware of that, and I'm trying to get your approval."
Shepard further added that he's been consciously working on letting his guests speak a lot more. But he says that it's also important for him to make them feel comfortable and allow them to feel vulnerable by doing that himself, which makes them feel safer and more inclined to tell their stories.
Dax Shepard had a terrible motorcycle accident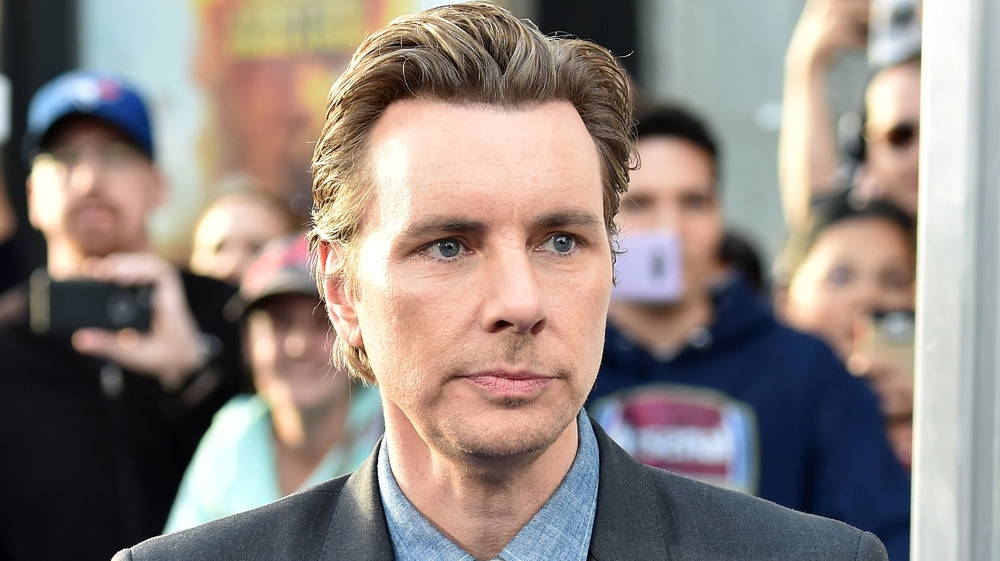 Frazer Harrison/Getty Images
Dax Shepard's 2020 motorcycle accident didn't just hurt him physically. His morale suffered as well. According to Entertainment Weekly, the actor had to undergo surgery to recover. He said that it was his fault when he got carried away at a race track and braked too hard. He said, "I was passing six guys on Sonoma Raceway on a motorcycle and I was braking very, very hard — hard enough that the back wheel was off the ground for a good 100 yards. I was totally at blame."
Shepard added that his confidence took a beating and that he was heavily scolded by track employees for his behavior. Shepard, by the way, didn't let the accident stop him that day and continued to ride, only ceasing when he couldn't bear the pain any longer. When he went to the ER the next day, he finally learned of the extent of his injuries. He said, "The final tally was four broken ribs, the clavicle's broken in three places, and I need surgery."
Dax Shepard experienced a career downturn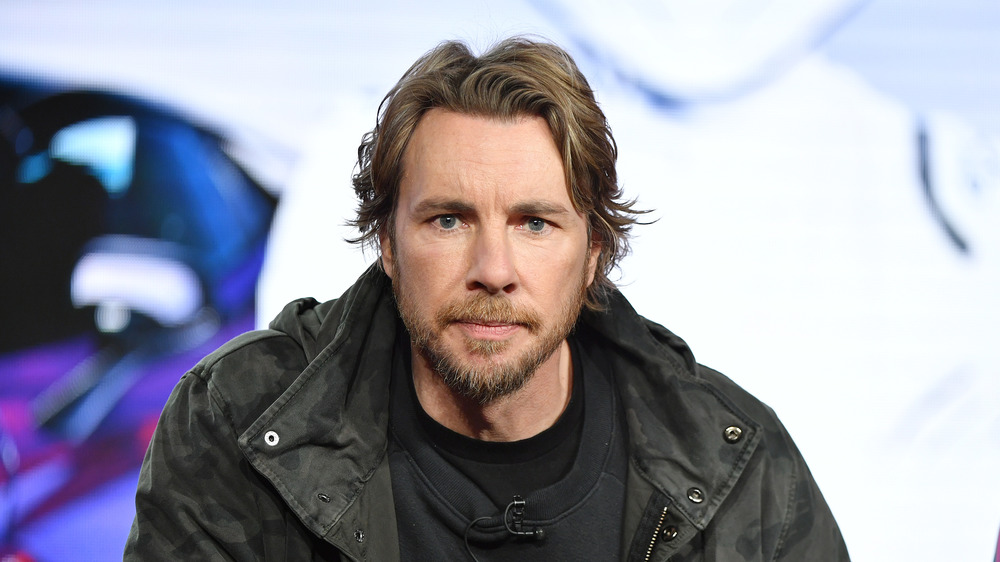 Amy Sussman/Getty Images
While Dax Shepard has had many successful projects, he's also known failure. At some of his lowest points, he couldn't help but wonder whether it was a better idea for him to step away from acting and the entertainment industry. He spoke about some of his insecurities on The Tim Ferriss Show, such as going through a three-year period of self-doubt where he felt he wasn't an actor but rather a writer and a director.
He reflected on what happened when his film CHiPs didn't pan out as expected, and consequently, ChiPs 2 would never see the light of day. Shepard recalled that he was confused about his next steps. He said, "I did not have that identity anymore. And they had already commissioned CHiPs 2. I was already beginning to write that. And I got very depressed for three or four months, maybe more." At that point, he was so depressed that he even considered stepping away from the industry and retiring, asking himself questions like whether he had enough savings to get by without feeling pressured to work.
Dax Shepard hasn't always had an easy time with Kristen Bell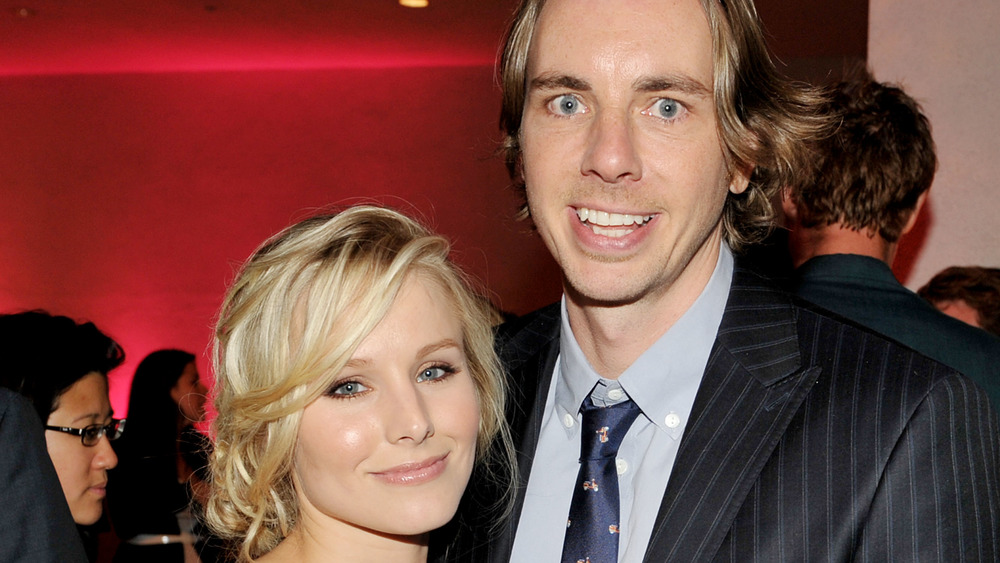 Kevin Winter/Getty Images
While it's fair to say that Kristen Bell and Dax Shepard are now a solid couple, things weren't always so smooth for them. In fact, when their relationship first began, the couple had to find ways to deal with their differences instead of sweeping them under the rug. According to Insider, Bell had to learn to deal with a habit that she'd often ignored during her relationship with Shepard. When they first started dating, she would escape confrontation during fights by simply walking away instead of talking to Shepard.
Bell reflected on her habit later, calling it "toxic" and saying that she decided to change after Shepard told her about it. "We'd get in a fight, because we would fight a lot, and I'd, like, yell something then slam the bedroom door, then I'd slam the front door, then I'd get in my car and then I'd skid out the driveway and I would sit around the corner in my car and it felt so good," Bell said. She added that Shepard spoke to her directly about this issue three months after they started dating, stating that this was something he couldn't simply ignore and that he needed her to change her behavior.