Bill Belichick's Refusal To Accept The Medal Of Freedom From Trump Is Causing Quite A Stir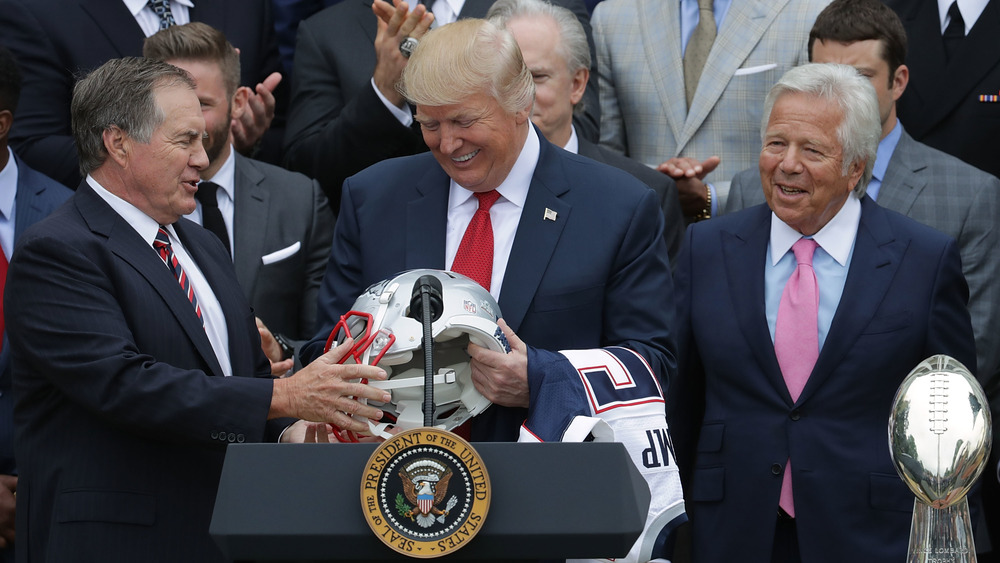 Chip Somodevilla/Getty Images
Another supporter of President Donald Trump is distancing himself from the man in the Oval Office. This time, however, the person looking to get away is outside Trump's cabinet. New England Patriots head coach Bill Belichick announced on Monday that he will not accept the Presidential Medal of Freedom from President Trump. Belichick's rejection came on Sunday after news broke that Trump had invited the six-time Super Bowl winner to the White House to receive the nation's highest civilian honor, according to a Politico report.
That Sunday announcement drew strong reactions — mostly of condemnation — from around the sports and political worlds, including the Patriots' backyard of Boston. "The Patriots are already the most hated franchise in the world. If this happens, even the locals will abandon them too. . . . Don't do it," wrote Boston Globe columnist Tara Sullivan. Rep. Jim McGovern of Massachusetts said, "To accept it is disgraceful," adding that Belichick should decline.
Some warned that Belichick should avoid being an accessory to Trump's attempt to distract from an impending impeachment by the House of Representatives and the events surrounding rioters storming the Capitol last week. "It doesn't just cheapen the award; it demonstrates a lack of respect for what is a sad and frightening moment in American history that requires reflection, fierceness in the face of white nationalism, and an almost rabid defense of the country's democratic values," Mike Freeman wrote at USA Today.
New England Coach Bill Belichick declines Presidential Medal of Freedom from Trump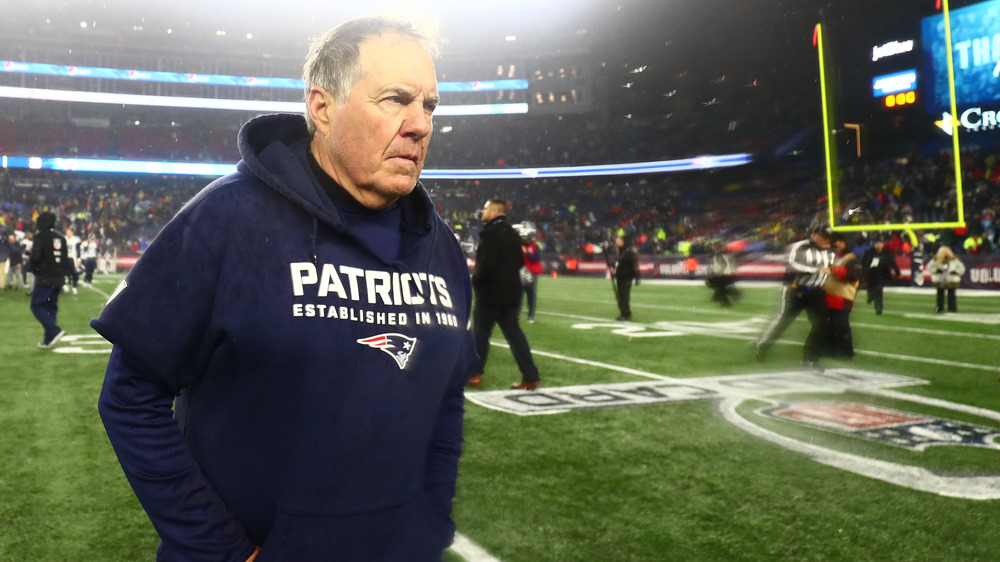 Adam Glanzman/Getty Images
Belichick and, seemingly, the Patriots got the message. On Monday, Belichick issued a statement saying he was "flattered" by the offer Trump made over a week ago "out of respect for what the honor represents and admiration for the prior recipients." However, Belichick added: "Subsequently, the tragic events of last week occurred and the decision has been made not to move forward with the award." As several people have noted, the passive voice may indicate that the decision wasn't entirely in the hands of Belichick. Nonetheless, declining the award has earned Belichick widespread praise.
Belichick's public break with Trump comes after several companies — including the PGA — have isolated themselves from the president after he reportedly helped incite a riot on the U.S. Capitol. Since winning the 2016 election, Trump and Belichick have had a strong relationship, according to Boston.com. In December, Trump reappointed Belichick to the President's Council on Sports, Fitness and Nutrition, according to NBC. Before that, Trump welcomed Belichick and the Patriots to the White House following their Super Bowl win against the Atlanta Falcons in 2017, although several players — including then-quarterback Tom Brady — skipped the visit for political reasons, The New York Times reported.