Kansas City Chiefs QB Patrick Mahomes Is Worth A Lot More Than You Think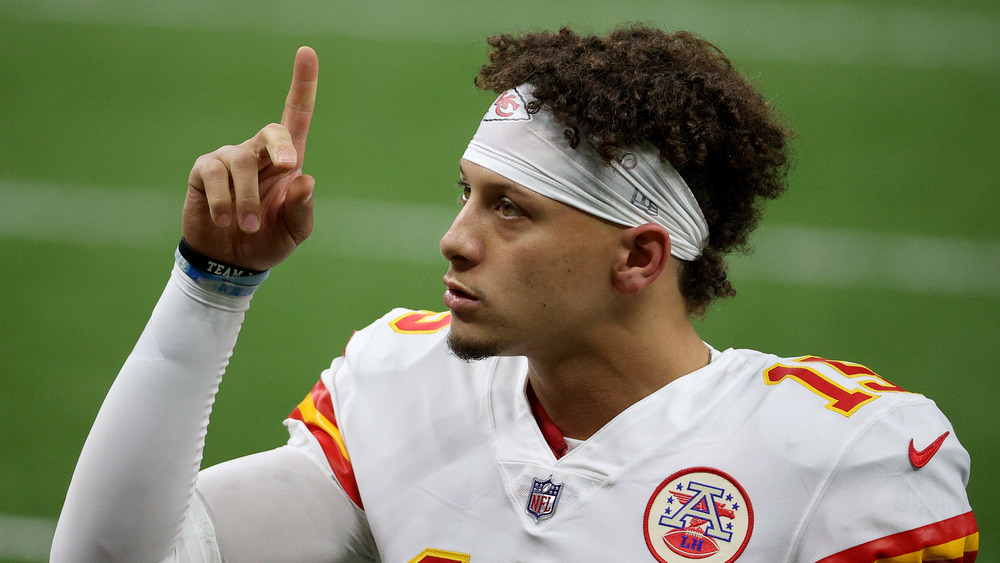 Chris Graythen/Getty Images
If the Kansas City Chiefs get to the Super Bowl for the second year in a row, it will mark another feather in the cap for quarterback Patrick Mahomes. Mahomes was already the MVP in last year's Superbowl, the youngest quarterback to get that honor.
Mahomes has already reached baller status, and going back to the championship, and winning the title, may just make him more bankable. So how much is Mahomes worth now? Probably more than you think. According to Celebrity Net Worth, Mahomes is estimated to be worth $30 million, though his salary is placed at $40 million to $45 million.
Mahomes, born in 1995, played for Texas Tech, where he set several NCAA records. He was the 10th draft pick for the NFL in 2017. Mahomes signed with the Kansas City Chiefs for a total of $16.5 million with a $10 million signing bonus. The Street wrote the deal gave Mahomes a starting salary of $555,000 in his first year. His salary rose the next year to $645,000 and was expected to grow every year. But his earning ability went up spectacularly after the Super Bowl.
A record-breaking contract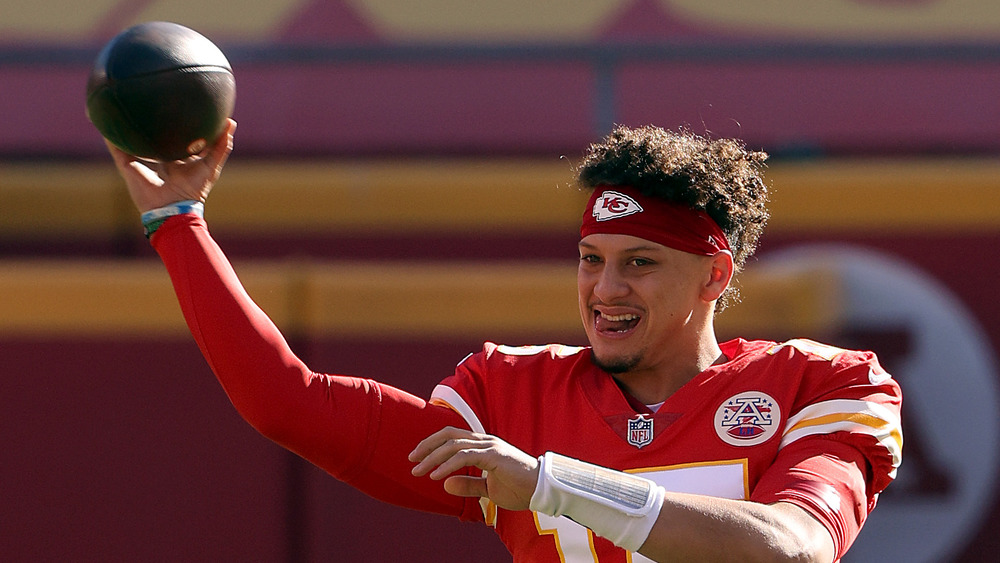 Jamie Squire/Getty Images
When the Kansas City Chiefs won their first AFC Championship and made it to the Super Bowl, all eyes were on its young quarterback. Mahomes was instrumental to the win, and it just happened that his contract was up in the fall of 2020.
In July 2020, the Kansas City Chiefs announced they just signed Mahomes to the single largest player contract in sports history, reported Marketwatch. Yep, not just NFL history, but the entire history of sports in the United States. Mahomes signed a contract for $503 million for the next 10 years, of which he's guaranteed $477 million. His salary of $40 million is $10 million more than that of the closest player, Russel Wilson of the Seattle Seahawks.
Sports Illustrated explained Mahomes's unprecedented and record-breaking contract ties him to the team but also makes it a point that he has to perform. And it's far more complicated than it seems. The deal only lets Mahomes get the full amount if the team makes it to the Superbowl again and if he wins league MVP every year. It also prevents Mahomes from renegotiating his contract until 2031. Mahomes has a lot of incentive to bring the Kansas City Chiefs back to the Superbowl, and hey, for $503 million, anyone else would fight tooth and nail for it, too.