Inside Billionaire Sheldon Adelson's Life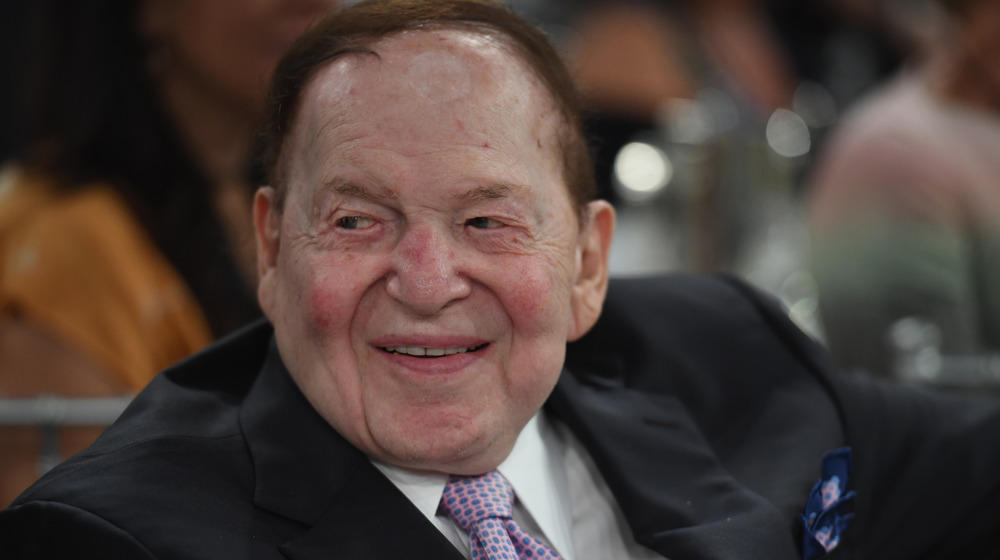 Shahar Azran/Getty Images
Sheldon Adelson, one of the richest men in the world and longtime major donor to the Republican Party, died this morning at his Las Vegas home. Adelson is survived by his wife, Miriam, who released a statement confirming her husband's death following a "long illness." The Jerusalem Post reports the cause of death as stemming from "complications related to the treatment of non-Hodgkin's lymphoma." Adelson was 87. It was only last Thursday that Las Vegas Sands, Adelson's flagship company, issued a press release announcing a leave of absence for Adelson, who'd been battling cancer since 2019. In her personal statement, Miriam Adelson described her husband as her soulmate and the love of her life, adding "He was my partner in romance, philanthropy, political activism and enterprise." Adelson's death is not just a blow to his family, but one that sends a shockwave through the many worlds in which Adelson wielded major influence.
The death of a billionaire mega-donor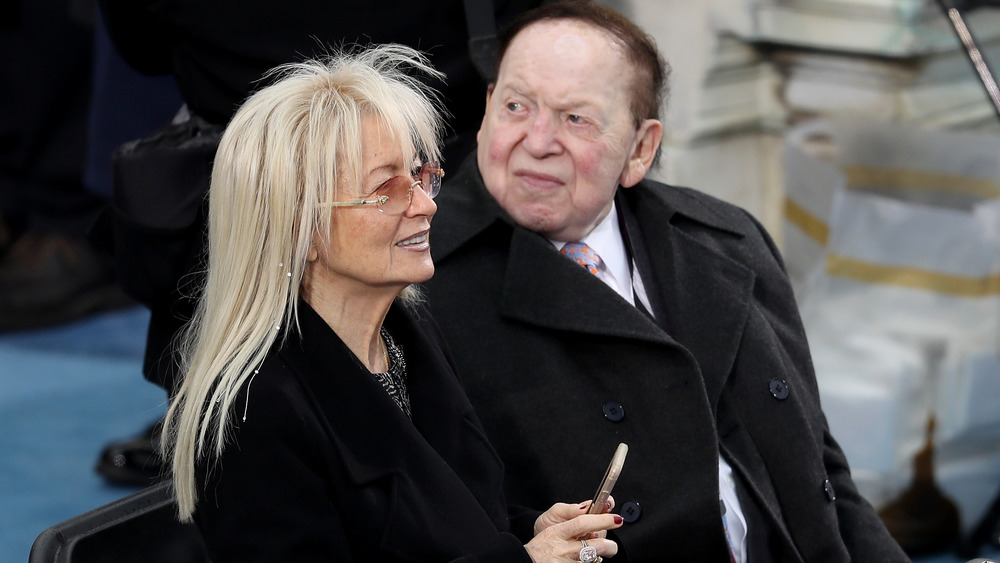 Joe Raedle/Getty Images
In 2020, Forbes listed Sheldon Adelson as the 19th richest person in the world, with a net worth of nearly $35 billion, but that fortune, amassed over decades, had modest roots. Adelson's business instinct and work ethic were noticeable early on, from his childhood paper route in his hometown of Boston to his early entrepreneurial efforts selling toiletries. His success and identity as a self-made man may have been what led him to a lifelong support of the Republican Party. Adelson's wealth afforded him a great deal of power in Washington — CNN dubbed him a "Republican kingmaker" — and through his philanthropy, he used that power and influence to support causes that were important to him. Among them, according to his foundation's website, were social services and welfare, as well as extensive support of causes that reflected Adelson's deep Jewish faith. Adelson backed his political beliefs with money, too. Per CNN, the Adelsons have donated "hundreds of millions of dollars to Republican-aligned super PACs" (political action committees) over the years, including $215 million in just the last two years. In 2016, Adelson donated $20 million to PACs that supported Donald Trump's successful bid for the presidency. Adelson's political support also extended to Israel, where, per NPR, he was instrumental in the successful-if-controversial effort to relocate the United States embassy from Tel Aviv to Jerusalem.
Sheldon Adelson and the billionaire business of Vegas — and beyond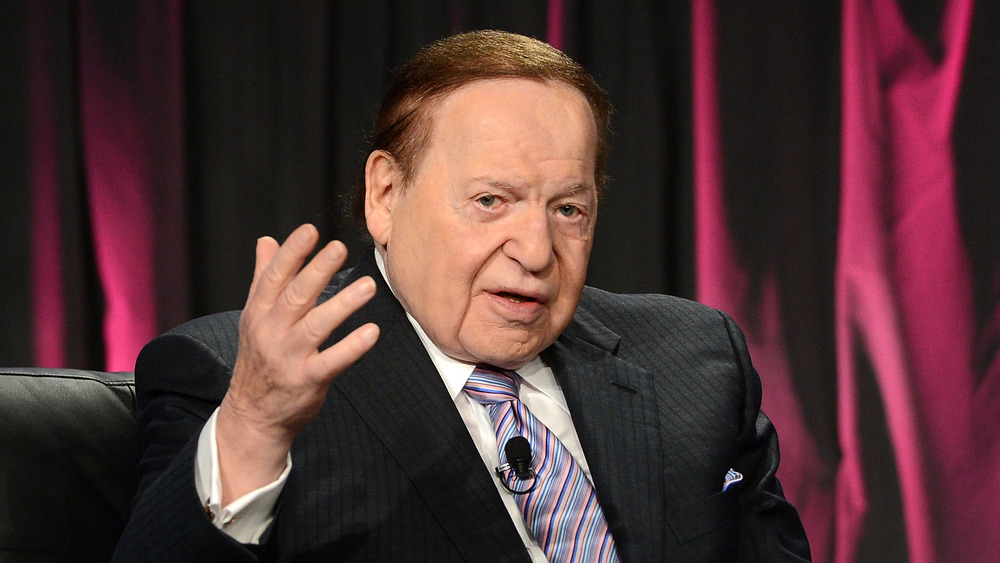 Denise Truscello/Getty Images
Adelson's fortune began with Comdex, a computer trade show launched at the dawn of the computer era. Its sale in 1995 netted Adelson more than $900 million, fueling the growth of the convention, hospitality, and casino businesses that would make Adelson a billionaire. Businesses that Adelson owned spanned the world and defied neat categories. They included the newspapers Las Vegas Review-Journal and Israel Hayom, as well as real estate ventures, shopping centers, and restaurants, per The Jerusalem Post. Adelson will perhaps best be remembered, however, for his massive influence in the casino industry. As the founder and CEO of the Las Vegas Sands corporation, Adelson owned and operated a slew of casinos both stateside and in global gaming meccas, including Las Vegas's The Venetian and The Palazzo, as well as their Macao counterparts, plus Singapore's iconic Marina Bay Sands, among many others. In a press release following Adelson's death, Las Vegas Sands described Adelson's legacy as having "transformed the industry, changed the trajectory of the company he founded, and reimagined tourism."