The Untold Truth Of Sam Cooke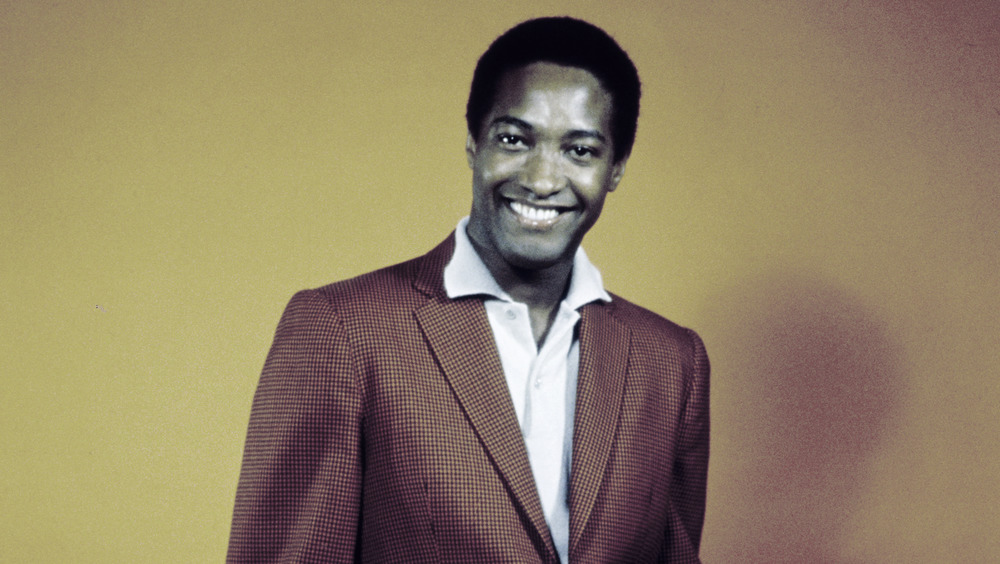 Michael Ochs Archives/Getty Images
One of the greatest singers of all time is Sam Cooke. He was called the "King of Soul," and his influence is felt with artists like Aretha Franklin, Stevie Wonder, and Marvin Gaye. But his life was cut short when he was shot in a hotel, a killing that his family suspects was never fully investigated.
Cooke, who added an "e" to his last name to signify new beginnings, started singing with his siblings in a gospel choir, wrote AllMusic. Most of Cooke's first performances were with small choirs singing in churches until he was introduced to the Soul Stirrers.
The Soul Stirrers was considered one of the best gospel groups at the time. Encyclopedia Britannica even said Franklin called them "perfectly chiseled jewels." The group recorded several gospel songs, and Cooke was credited with introducing a younger generation to the genre.
Despite success with the Soul Stirrers, Cooke still wanted to reach a wider audience. There was a stigma within the community about pop and R&B, per AllMusic, but Cooke was determined. He released a single under the name Dale Cooke in 1956 to test the waters. The Soul Stirrers management dropped him from the group, and Cooke could finally record pop music under his real name. Finally, Cooke reached an audience of millions.
By 1957, Cooke had signed with Keen Records and produced the song "You Send Me." It was his first pop hit and sold over 2 million copies, per AllMusic. He even released a tribute album to Billie Holiday.
A change is gonna come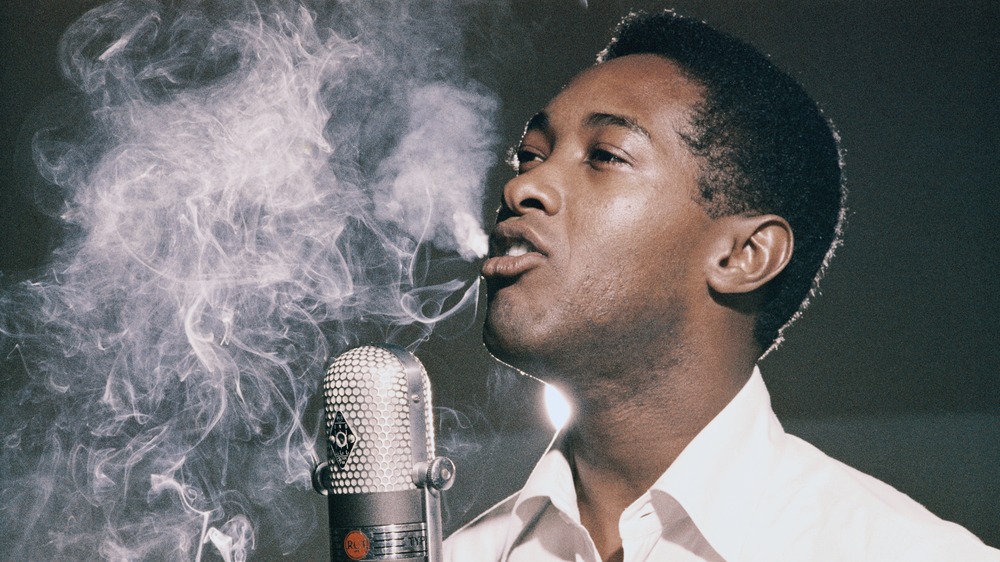 Michael Ochs Archives/Getty Images
Following his success, major labels began courting him. Cooke took a deal with RCA Victor, which gave him a $100,000 guarantee. Under RCA, Cooke's career took off. He'd always wanted to perform at the Copa in New York, a club with a mostly white clientele. He gave a rousing performance in the club in 1964.
At the height of his career, though, came tragedy. Cooke was married twice. His first wife, Dolores Milligan Cook, whom he divorced in 1958, died in a car crash. And in 1963, his infant son drowned in a swimming pool.
Cooke came out with more hits, including his most enduring single, "A Change is Gonna Come." The song has since been enshrined in the Library of Congress as a culturally, historically, or aesthetically important work. "A Change is Gonna Come" was inspired by an event that caused Cooke and his wife to leave a Louisiana hotel. After he left, Cooke was arrested, angering many people.
Cooke, however, would not see the success of "A Change is Gonna Come."
On December 11, 1964, Cooke was staying in a Los Angeles hotel, said History. Responding to reported gunshots, police found Cooke's body in the hotel manager's office. The manager, Bertha Franklin, claimed self-defense. She said Cooke had attempted to rape a young woman in the hotel. However, his family and friends don't believe the story as his injuries were not consistent with the story.
Cooke remains an enduring figure in music, and it's a shame we didn't get to hear more.