This Is How Jay-Z Got His Name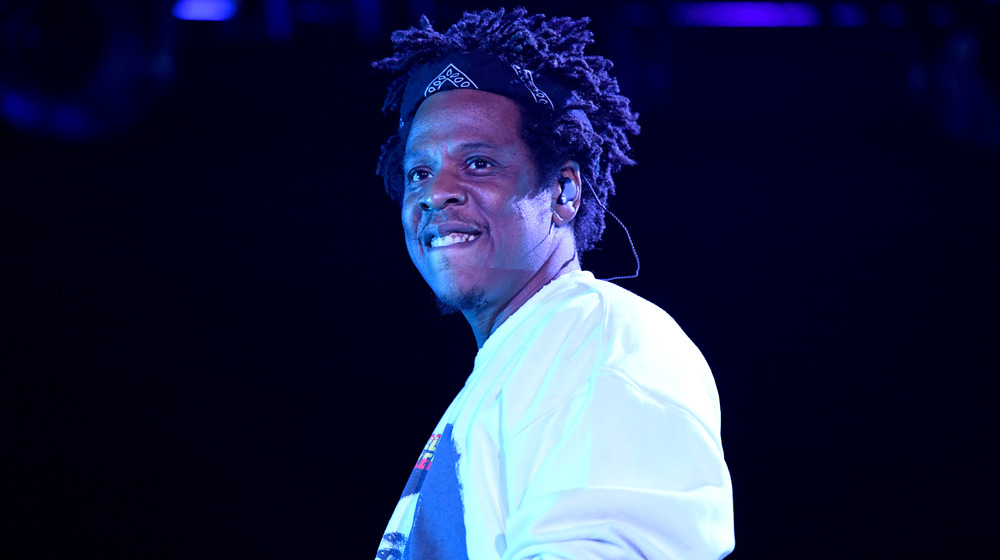 Craig Barritt/Getty Images
Jay-Z is one of the most prolific rappers and hip-hop artists to ever work in the music industry. Through his own solo music, collaborative efforts, and outside work as an entrepreneur and businessman, Jay-Z has achieved a level of success matched by very few of his contemporaries. Jay-Z's success hasn't gone unnoticed either. In 2017, he became the first rapper ever inducted into the Songwriters Hall of Fame, as Pitchfork reported; in 2019, as Business Insider relates, he became the first-ever hip-hop billionaire; and has been honored with a total of 22 Grammy Awards throughout his career — the most ever received by a rapper.
Jay-Z has accrued a massive and passionate fan following over the years as well. Many consider him to be one of the most talented musicians of the past several decades. But while many of those fans likely know that Jay-Z's real name is actually Shawn Carter, they may not know the origins of his stage name.
The origins of Jay-Z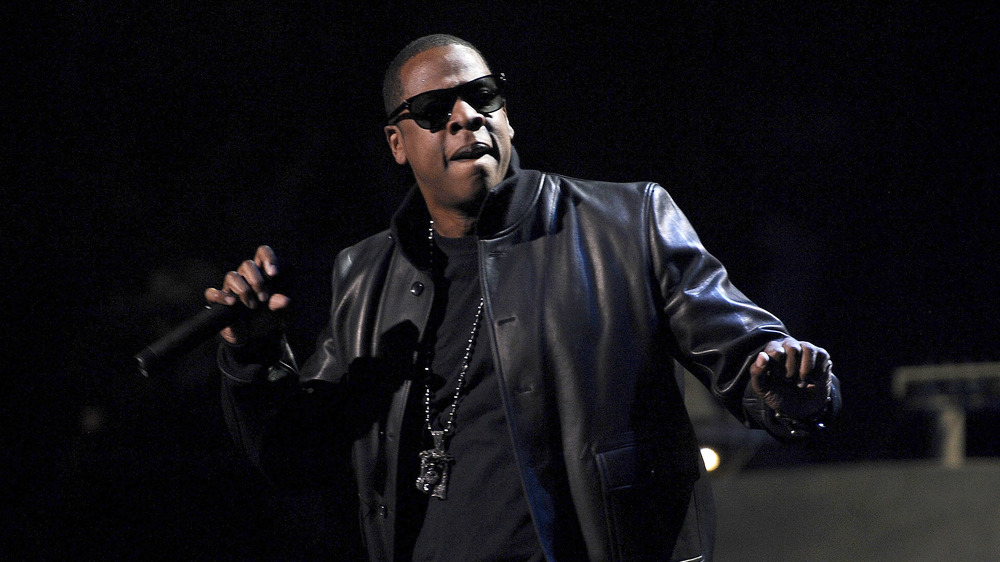 Larry Busacca/Getty Images
Born and raised in Brooklyn's Marcy Houses — a New York public housing project — Carter's early life was filled with turmoil, according to Biography. Growing up, Carter was exposed to poverty, drug use, drug dealing, violence, and guns, and his experiences throughout those years were later referenced in many of his songs. In 1989, however, he teamed up an older rapper known as Jaz-O, who became a kind of mentor to Carter. Together, the two recorded the song "The Originators," which landed them an appearance on Yo! MTV Raps.
It was then that Carter chose Jay-Z as his stage name. According to Biography, the moniker was a way for him to reference many important aspects of his life. It was a nod to his childhood nickname ("Jazzy"), a homage to Jaz-O, and a callback to the J/Z subway station located close to his home in Brooklyn. Over three decades later, Jay-Z has become one of the most recognizable and well-known names in all of music.