Everything We Know About Phil Spector's Death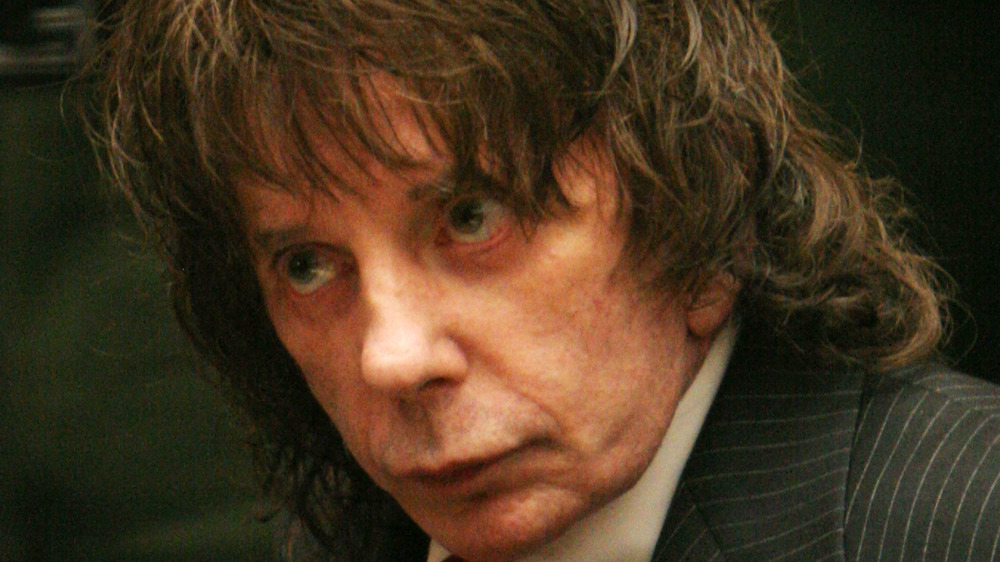 Pool/Getty Images
Former music producer Phil Spector has died, People magazine confirms. While he was known in the 1960s for being behind hits like "You've Lost That Loving Feeling," today he is mostly remembered for a murder conviction from 2009 (via The Washington Post). The songwriter, who worked with major bands like The Beatles, was found guilty of shooting actress Lana Clarkson to death in 2003, according to CNN. 
The 81-year-old died while in custody of the California Department of Corrections and Rehabilitation, which confirmed in a statement that Spector "was pronounced deceased of natural causes."
While the official cause of Spector's death has not yet been confirmed, TMZ is reporting he had COVID-19. The outlet says the fallen-from-grace star producer was diagnosed with the virus four weeks ago, at which point he was hospitalized. Spector then seemingly recovered — and returned to prison, where his condition deteriorated and he died (via Daily Mail).
Twitter has some thoughts about Phil Spector's death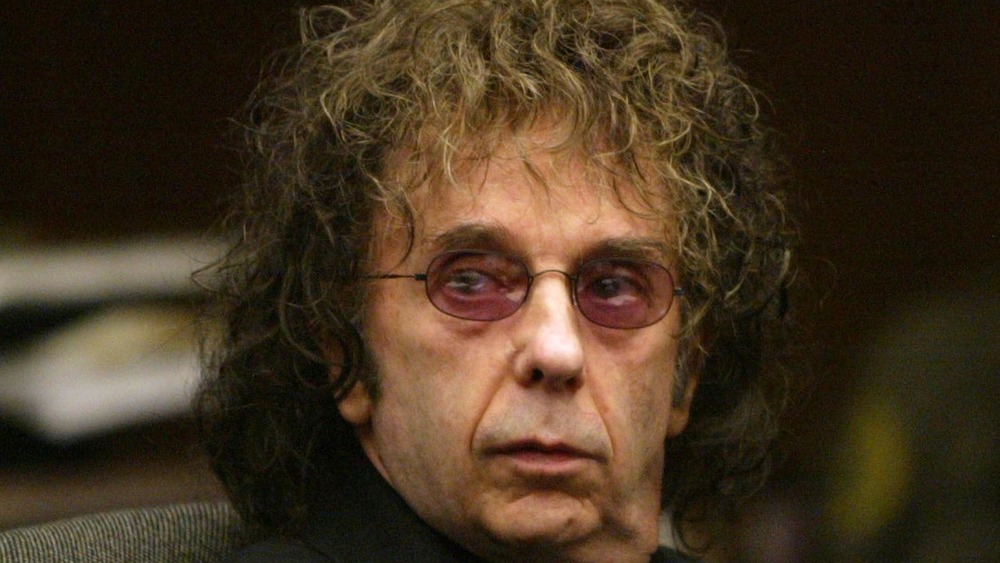 Pool/Getty Images
Spector was serving a 19 year jail sentence when he died Saturday, January 16, 2020. Twitter quickly reacted to his death, with many users noting that although Spector was a prolific musical talent, his murder conviction should not be forgotten. "We're all flawed. We're not all murderers. Talent shouldn't be an excuse to minimize a serious crime," one popular tweet reads in response to a headline that simply called him "flawed."
In fact, it seems many social media users are unimpressed with reporting that downplays Spector's crime in favor of his talent in the wake of his death. For instance, one Twitter user called out the BBC News headline about Spector's death, noting, "I thought I was the only one who found it odd that @BBCNews headlined #PhilSpector's death as the 'jailed music producer' rather than 'the murderer Phil Spector.' Makes it even more odd given that he died in jail rather than whilst actively employed as a Music Producer."