This Is Why Lauryn Hill Never Made A Second Solo Album
Nicholas Hunt/Getty Images
Lauryn Hill is one of the most beloved and well-respected artists in modern music history. As a songwriter, rapper, singer, and producer, Hill made waves in the industry as a member of The Fugees. The group's second album The Score was a bonafide hit in 1996 — hitting No. 1 on the U.S. Billboard 200 chart and winning the Grammy Award for Best Rap Album that year.
However, Hill's career would reach new highs with the 1998 release of her debut solo album, The Miseducation of Lauryn Hill. The album was a major critical and commercial success, earning rave reviews upon its release and spending a staggering 91 weeks on the Billboard 200 chart, where it debuted at No. 1. The album went on to win a total of five Grammy Awards in 1998 — a first for a female artist — and became the first hip hop album to ever receive the Album of the Year award.
Despite the album's overwhelming success though, Hill never released a second solo album — a fact that has been a constant source of disappointment and confusion for fans everywhere.
Lauryn Hill's Story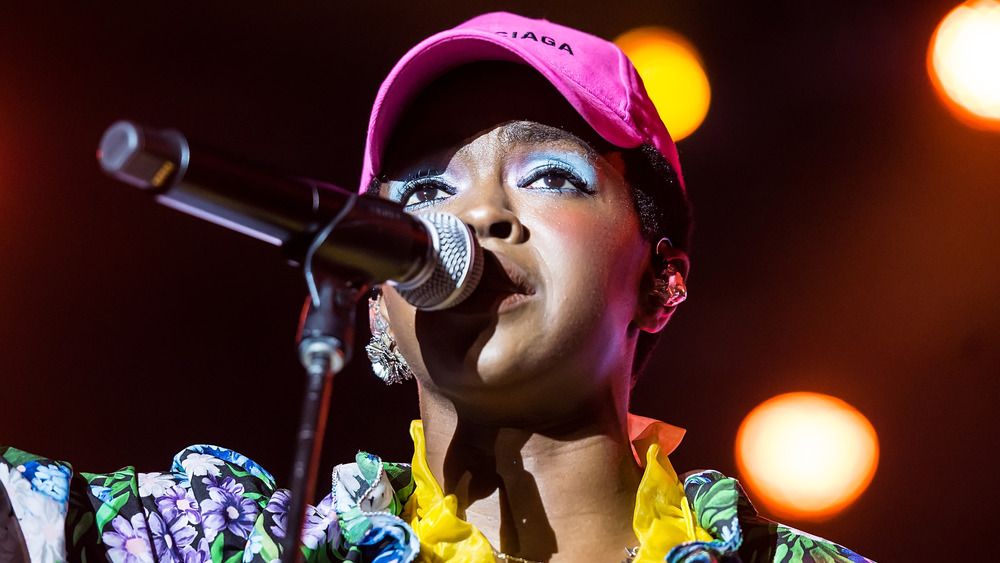 Gilbert Carrasquillo/Getty Images
During a recent appearance on Rolling Stone's 500 Greatest Albums podcast, Lauryn Hill explained why she never released another solo album after Miseducation. The artist revealed that one of the key reasons she never made a follow-up to Miseducation was a lack of support from her record label: "The wild thing is no one from my label has ever called me and asked, 'How can we help you make another album?,' ever... ever. Did I say ever? Ever," said Hill.
Hill went on to say that she also felt huge amounts of pressure to make sure she created a sophomore album that lived up to the success of its first — a task that would have been nearly impossible. "After The Miseducation, there were scores of tentacled obstructionists, politics, repressing agendas, unrealistic expectations, and saboteurs everywhere," Hill said. "People had included me in their own narratives of their successes as it pertained to my album, and if this contradicted my experience, I was considered an enemy."
While fans will no doubt continue to be disappointed that they never got a sophomore effort from Hill, it's hard to disagree with what she says. The Miseducation of Lauryn Hill was not only a towering success when it was released but continues to be a source of influence for many of the biggest musicians working today — including Drake and Cardi B — both of whom have sampled tracks from the album. The fact that it remains Hill's first and only solo album, just makes its ongoing influence that much more impressive.