Why Jackson 5 Changed Their Name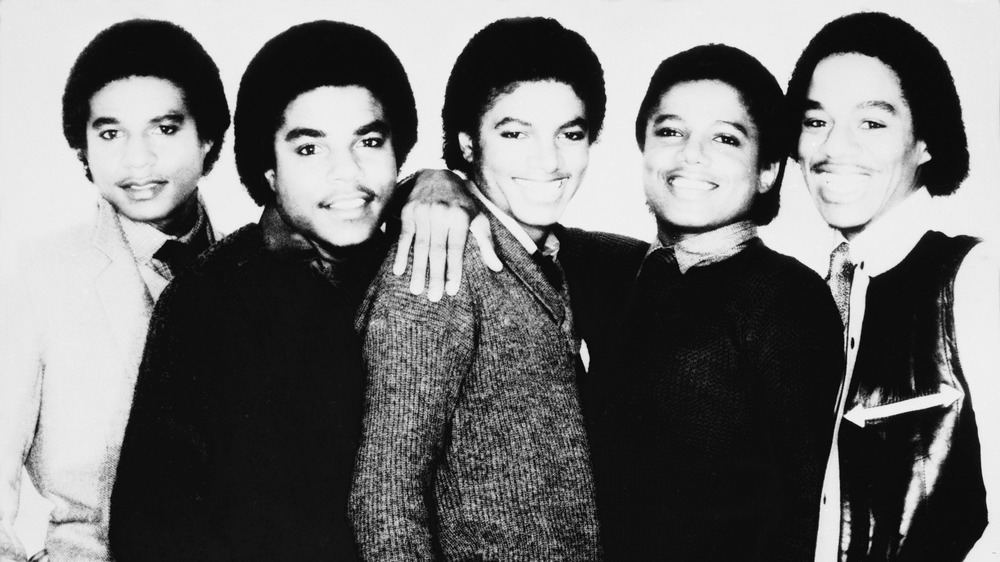 Hulton Archive/Getty Images
In 1976, the Jackson 5 were flying high. Brothers Jermaine, Tito, Jackie, Marlon, and Michael seemed to come out of nowhere to dominate the charts throughout the late '60s and early '70s. The brothers (as well as other siblings not in the group) were born to Joseph and Katherine in Gary, Indiana, a rust belt town dominated by the steel industry, just outside of Chicago.
Their father Joe worked various hard labor jobs when the kids were young, says the Jackson Source website, but was intrigued when he noticed Tito playing around on one of his guitars. Impressed with his skill, Joe started Tito on lessons, and it wasn't long before the other brothers began to join in the music. Over the next 12 years, with Joe as manager, the family would enjoy unrivaled success. A brief stop at Steeltown Records led to more exposure and the group's big break: signing with Motown in 1968. They flourished at Motown and kicked off with four consecutive number-one singles, including now-classic hits like "ABC" and "I'll Be There."
All the outward trappings of success were visible to anyone who looked, but internally, as The New Yorker reported in 1975, the group was starting to balk at the way Motown promoted them. A change was coming that would not only take one of the group's founding members, but their name, too.
Jackson 5 move to Epic Records
Michael Ochs Archives/Getty Images
The 1976 move to Epic was announced at a splashy press conference while the group was still under contract with Motown. As the New Yorker article from that time made clear, the Jacksons didn't feel like they were getting their due at Berry Gordy's iconic label. When asked if they'd tried to renegotiate, Jackie explained, "Sure we tried to renegotiate with Motown, but the figures were just Mickey Mouse." Tito put the situation even more succinctly, saying, "Motown sells a lot of singles. Epic sells a lot of albums."
Before any albums could happen, though, there was the tiny matter of the Jackson 5 name, to which Motown owned the rights. Any name change is a big deal to an act, particularly if they are forced into it. Adding to the complication was the fact that they were no longer "5." Jermaine Jackson, married to Berry Gordy's daughter, Hazel, decided to break from his brothers and stay with Motown. Younger brother Randy replaced Jermaine, and that's how the Jackson 5 became simply The Jacksons.
And Tito's prediction did indeed come true. The group did sell a lot of albums at Epic, including their first under the new name, says The Current: the group's first certified gold album.