Here's How Much Hank Aaron Was Worth When He Died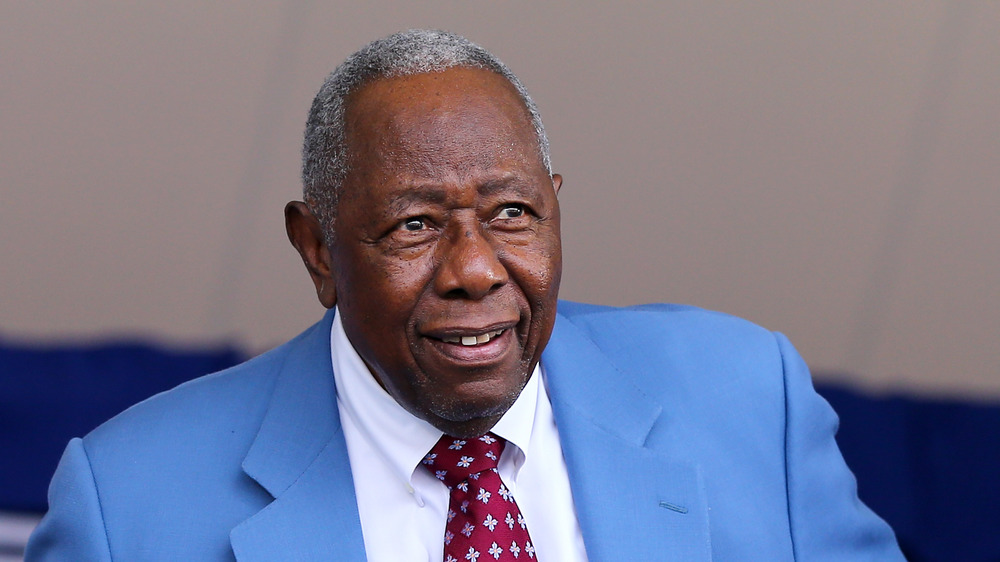 Elsa/Getty Images
Hank Aaron was one of baseball's greatest ball players and an American icon who became the home run king after he passed Babe Ruth's record in 1974 with 715, per Yahoo! Sports. Hammerin' Hank held the home run record for over 30 years and had many other notable achievements while on the (formerly Milwaukee) Atlanta Braves. Aaron became the National League MVP in 1957, and that same year, helped the Braves beat the New York Yankees in the World Series, per ESPN. However, Aaron's road to success was harder than most as he had to contend with racism throughout his life.
An activist for civil rights, Aaron helped break racial tensions while having to deal with threats made by people who didn't want a Black man to break Babe Ruth's record. Aaron persevered and won more people's admiration while winning on the field, and such accolades led to high pay, and later on, endorsement deals. According to Biography, Aaron's annual pay was around $30,000 in 1959.
Hank Aaron's high-paying endorsements and businesses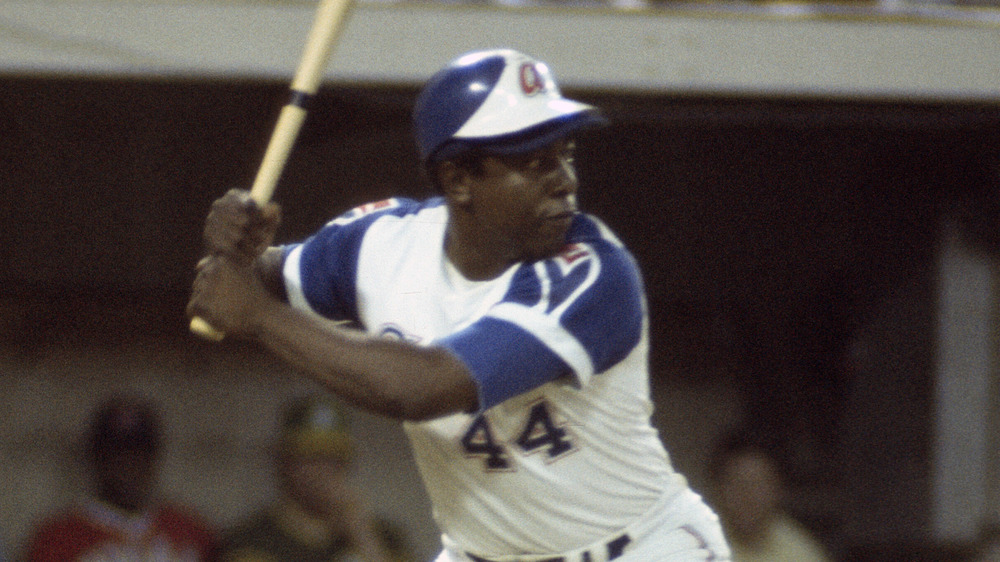 Focus On Sport/Getty Images
As you may be wondering: How much was Hank Aaron worth when he passed away? According to Celebrity Net Worth, the baseball star was worth $25 million. Not only was Aaron a great baseball player, he was also a great businessman. Aaron owned a series of dealerships that sold everything from BMW to Toyota throughout the state of Georgia. According to WIS News, Aaron also had 17 fast-food franchises under his 755 Restaurant Corporation.
Aaron's work outside of baseball started with his endorsement deal that was secured with Coca-Cola by Clarence Avant, a music and entertainment executive who wanted the baseball star to have sponsorship. Avant demanded Aaron have a deal with the soft drink giant's chairman, and, eventually, he was given an agreement that really raised his net worth. Also a philanthropist, Aaron gave away much of his money from Coca-Cola and later started the Hank Aaron Chasing the Dream Foundation.