Inside The Heartbreaking Death Of Larry King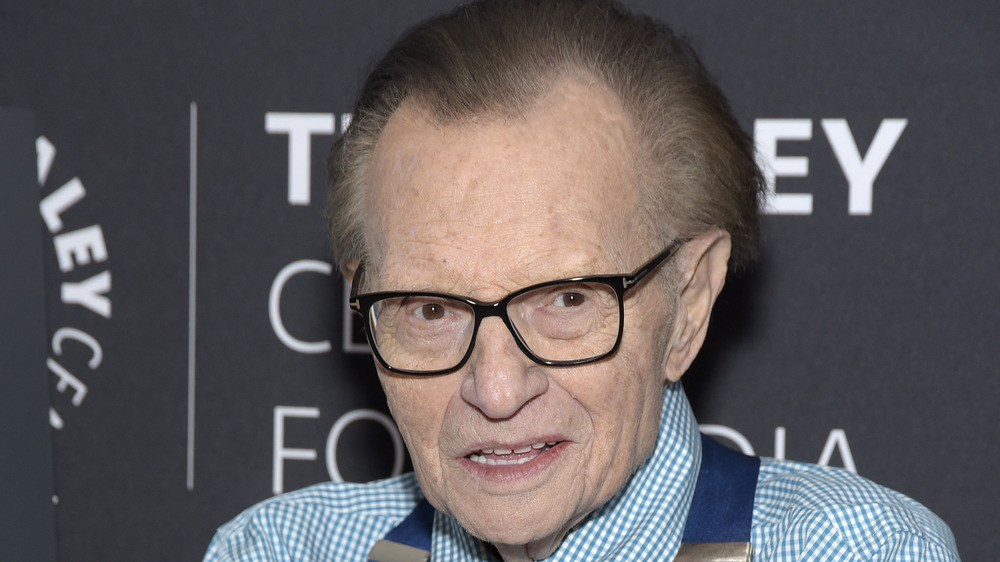 Michael Tullberg/Getty Images
News broke on Friday, Jan. 1, 2021, that Larry King had been hospitalized at Los Angeles' Cedars-Sinai with COVID-19 after fighting the virus at home for about 10 days, according to Showbiz 411. King ultimately recovered enough to be moved from the ICU days later, with an insider telling E!, "Larry continues to improve. He and his sons thank everyone for the outpouring of support and can't wait to get him home. They also thank the medical workers and staff at Cedars-Sinai and hospitals elsewhere who are providing care to so many people under extraordinary circumstances."
Sadly, CNN now reports that the 87-year-old broadcasting legend has died. 
A statement on King's Facebook page read, "With profound sadness, Ora Media announces the death of our co-founder, host and friend Larry King, who passed away this morning at age 87 at Cedars-Sinai Medical Center in Los Angeles. For 63 years and across the platforms of radio, television and digital media, Larry's many thousands of interviews, awards, and global acclaim stand as a testament to his unique and lasting talent as a broadcaster."
No cause of death has been reported.
Larry King had a storied career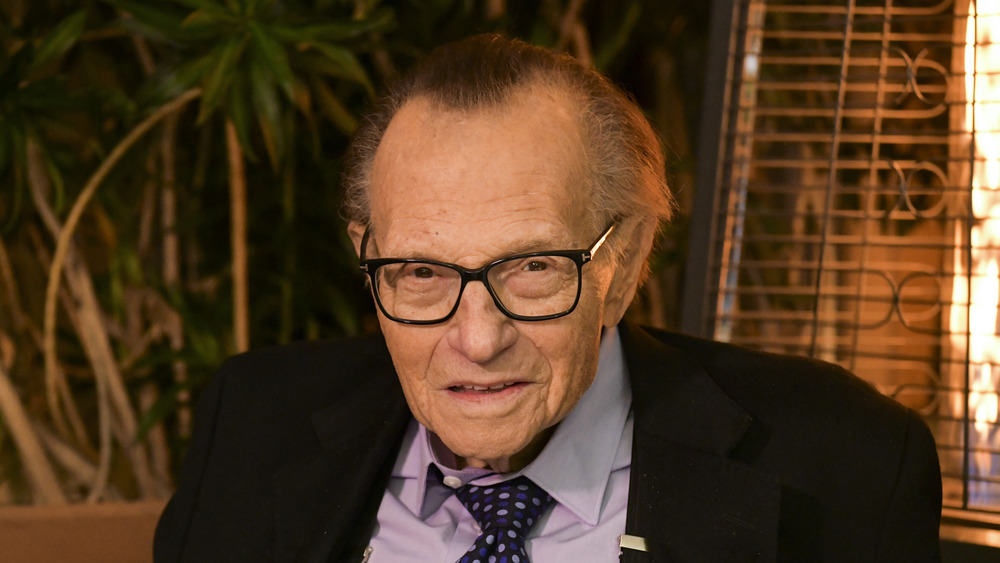 Rodin Eckenroth/Getty Images
From 1978 to 1994, radio listeners will remember his long-running show, The Larry King Live Show, which aired nationally, according to Britannica. King was perhaps best known as a CNN stalwart, gracing our screens on his nightly show, Larry King Live, from 1985 to 2010. But that wasn't the end of the small screen for King. By 2012, he was back on air with Larry King Now, which was still in production at the time of his death, according to IMDb. Not surprising, considering that in February 2020 while recovering from his near-fatal stroke, King told People, "I have less of a fear of dying now. I'm 86 and it is what it is. I just want to keep working until the end. I'd like to die at work — I'll retire right there!"
All told, his decades of hosting earned King two Peabody Awards, an Emmy, and 10 CableAce awards, and a resume that included over 40,000 interviews (via TV Guide). CNN reports that King also made his way to the big screen, with cameos in movies like Ghostbusters, Shrek 2, and more.
Larry King's recent years were full of tragedy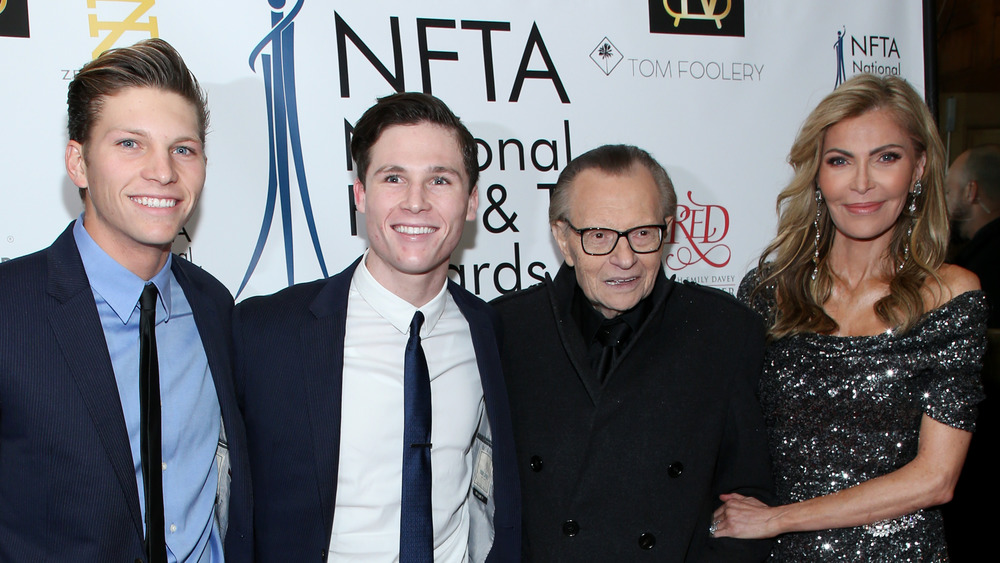 Phillip Faraone/Getty Images
Larry King's COVID-19 diagnosis came on the heels of Page Six's report in late November 2020 that the longtime television host had been hospitalized for a blood flow issue. That hospitalization was just one in a string of serious health scares the broadcaster had in recent years. A stroke almost killed him in May 2019, occurring after surgery to place a stent in his heart, according to People. King had a history of heart problems, having had a heart attack in 1987, as well as a prostate cancer diagnosis in 1999, and a lung cancer diagnosis in 2017, both of which were successfully treated with surgery (via CNN). He also had type 2 diabetes. 
2020 was a particularly tragic year for King, as he lost both his son and daughter within weeks of each other. CNN reported on Aug. 23, 2020 that son Andy King, 65, died of a heart attack in late July, and daughter Chaia King, 52, died in early August of complications from lung cancer. 
King — who was married eight times to seven women — is survived by estranged wife Shawn Southwick King; children Larry Jr., Chance, and Cannon; nine grandchildren; and four great grandchildren (via Mirror).