Why Big Ben Almost Didn't Exist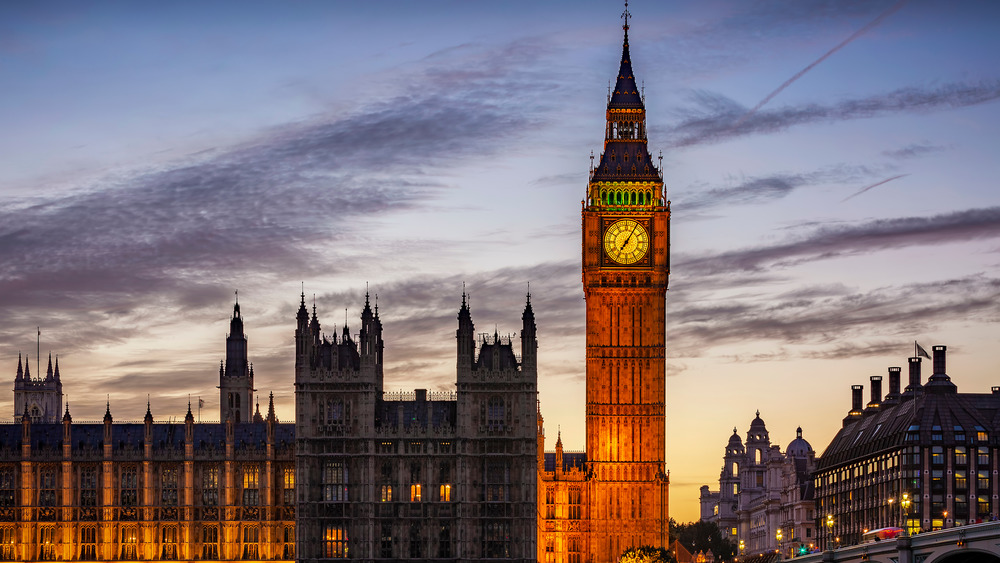 Shutterstock
When someone thinks of London, one of the first things they'll think of, invariably, will be Big Ben. The structure has become one of the most iconic in the entire world and stands tall as a proud monument to British history. The clock tower, which is located at the north end of London's Palace of Westminster, even honors the different kingdoms of the U.K. with shields for each. The different nations are represented on the shields through symbols associated with their country, including a Tudor rose (England), a shamrock (Northern Ireland), a thistle (Scotland), and a leek (Wales).
Of course, what most probably don't realize is that Big Ben is not the name of the actual clock tower, but the largest bell inside of it. The tower itself was known for many decades as simply "the clock tower," before being renamed "Elizabeth Tower" in 2012 in honor of the Diamond Jubilee of Queen Elizabeth II. It may come as a surprise to many to also learn that Big Ben came very close to never being built.
Big Ben wasn't part of the plan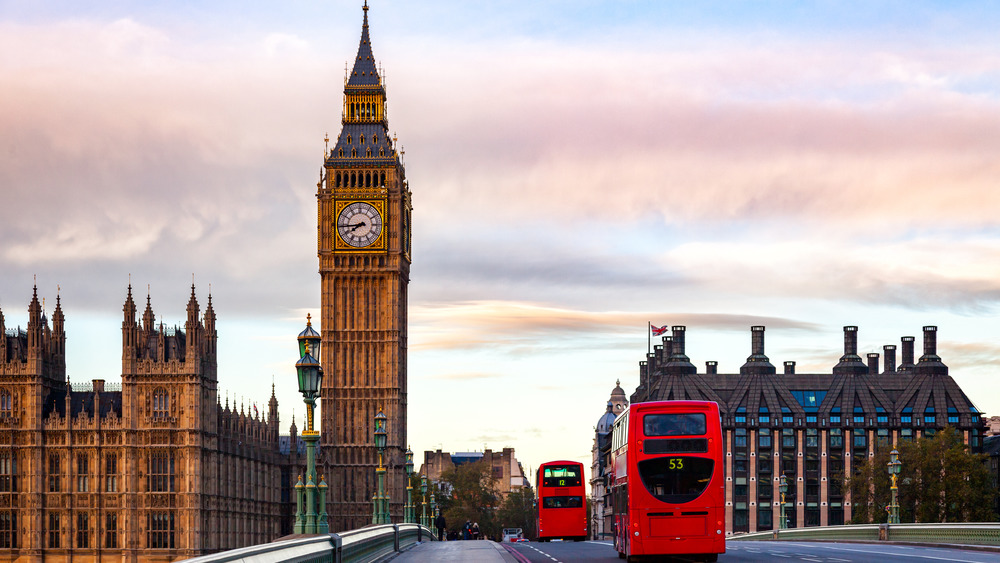 Shutterstock
Big Ben (and its clock tower) wasn't a part of the original Palace of Westminster. However, after the original palace burned down in 1834, British architect Charles Barry was hired to design a new Palace of Westminster. But according to Britain Magazine, Big Ben wasn't actually included in Barry's original designs for the new palace. Instead, the clock tower was added in later versions of Barry's designs, when Barry brought on another architect named Augustus Pugin to help design it.
Construction on Big Ben began in 1845 but wasn't completed until 1859. Tragically, the clock tower would prove to be Pugin's last work, as the architect died in 1852. In the 160-plus years since its installation though, the clock tower has become a symbol of Britain to the rest of the world. The tower is so beloved, in fact, that the U.K. has gone to great lengths to preserve and maintain it throughout the decades. 
Even now, Britain is in the midst of a four-year-long renovation on the clock that began back in 2017, per the BBC. With a few, rare exceptions, the clock tower's bells have been silenced during this period of maintenance, as the country works to make sure Big Ben continues its proud existence for another 160 years (and more).