Miami Heat Are Using Dogs To Sniff Fans Before Games. Here's Why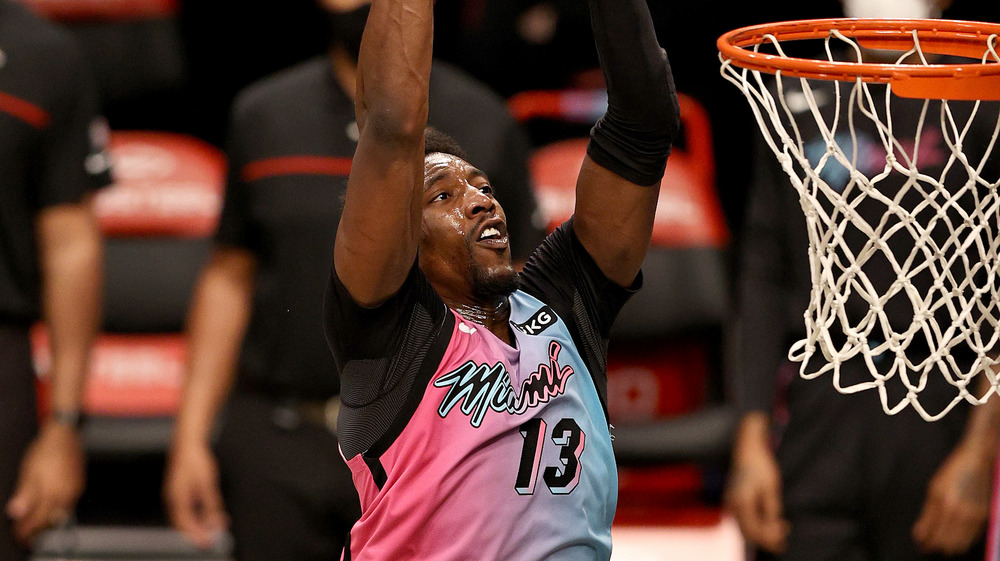 Elsa/Getty Images
The COVID-19 pandemic closed many sports events to fans this year, but the Miami Heat saw an opportunity to open its games again. Dogs.
No, not as spectators, but as a way to prevent the spread of COVID-19. The Miami Heat will deploy dogs to sniff fans and detect if they have the virus, reported the Associated Press.
The basketball team played to mostly empty seats these past few months, with only family and friends sitting in the stands. But soon, the team will open its doors to a limited number of ticket holders. These fans, though, have to get through the dogs first. They will be brought to a screening room before the dogs come in. If the dog walks past a person, it means they are safe. If it sits, a sign of virus detection, beside a ticketholder, then that person will not be allowed to enter the arena.
The Heat will also use other screening methods. All spectators and guests are required to answer a health questionnaire, and masks should be worn at all times. All transactions will be cashless, and only water and soda are available for purchase. If a fan feels ill, the team has set aside isolation rooms.
Fans allergic to dogs have the option of taking a rapid test, which the team said will take 45 minutes to spit out a result.
Dogs can sniff out anything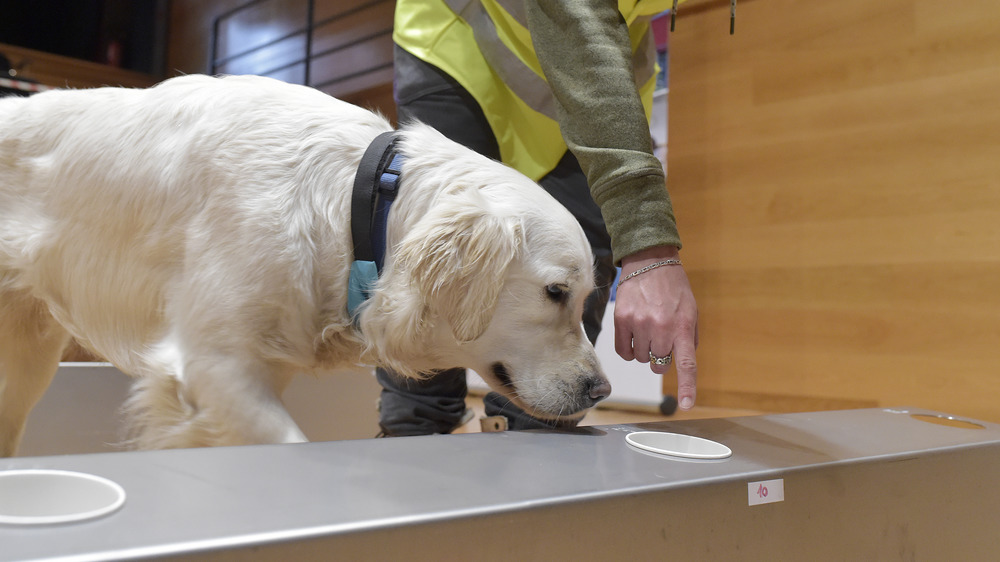 Alessio Coser/Getty Images
COVID-19 sniffing dogs are not new. According to CNN, these dogs are now present in airports worldwide, including in the Helsinki Airport in Finland. The dogs smell human sweat, and tests showed dogs could be accurate, around 76 to 100 percent.
However, as Nature wrote, none of the tests done on the accuracy of COVID sniffing dogs have been peer reviewed. Some of the trials involved too few patients, and there are many variables to consider when testing the results. The dogs also cannot replace rapid testing for the virus. But that hasn't stopped organizations like the Miami Heat to employ COVID sniffing dogs as a complementary measure.
Dogs have been trained to sniff out many ailments, including cancer and diabetes. Most people, however, have only encountered dogs trying to smell for illicit drugs or bombs.
Other sports teams are likely watching Miami's dogs closely. After all, only so many people are willing to send their cardboard cutout versions to cheer on their beloved teams.