How The New Great Gatsby Series Will Be Drastically Different From The Novel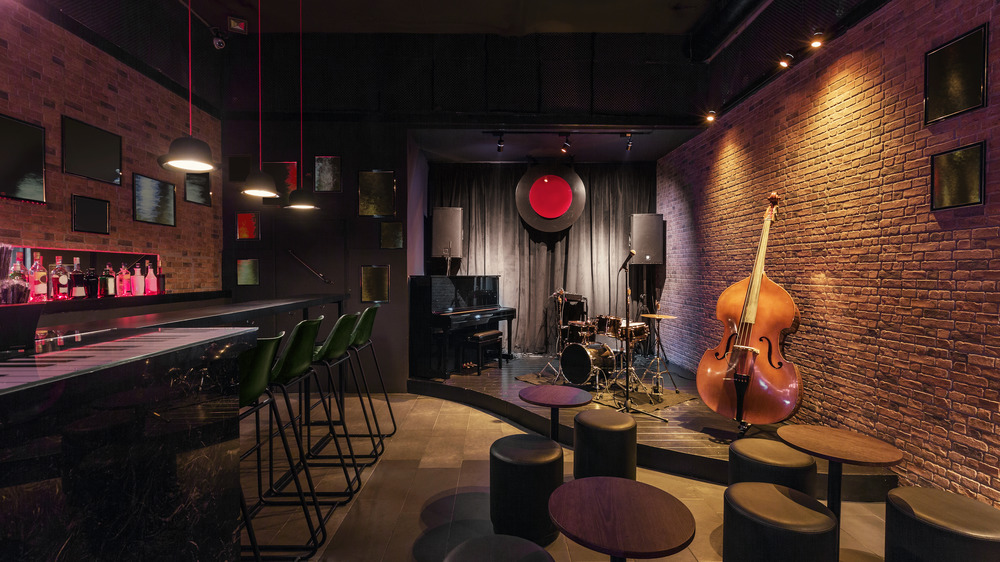 Shutterstock
A candidate for the "Great American Novel," as Britannica tells us, F. Scott Fitzgerald's The Great Gatsby has secured its placed in literary history as a tale embodying the fraudulence and foibles of a glitzy, ultimately broken American dream. Gatsby, our wealthy protagonist and mystery-man debutant, hosts lavish parties from New York in an attempt to impress a country girl whom he loved, Daisy Buchanan, who has since married a man named Tom. In the end, needless to say, tragic things go down that embody Gatsby's hollow pursuits and the emptiness of America's high society. Also, the 2013 movie spawned Leonardo DiCaprio's sweet martini glass toast meme (at imgflip).
Like Gatsby, F. Scott Fitzgerald hailed from the Midwest and glimpsed high society, except he did so through Princeton, as Biography says. Fitzgerald lived through the U.S.' "Jazz Age," which encompassed the opulence of the roaring '20s and ended in the Great Depression in 1929, all of which took place during Prohibition (1920-1933). It was a time of challenging social taboos, subverting norms, flapper girls, and of course, plenty of illegal, bootleg alcohol. Families such as the Kennedys, per History, made their fortunes off bootlegging, and so did Fitzgerald's Gatsby.
Like any piece of art, The Great Gatsby and its writer have been subjected to the interpretations of the age. Fitzgerald, for instance, oddly revered the wealthy and called them "a special glamorous race," per Prospect. So what would a modern TV adaptation of his book look like? 
A more diverse, inclusive take on the Gatsby tale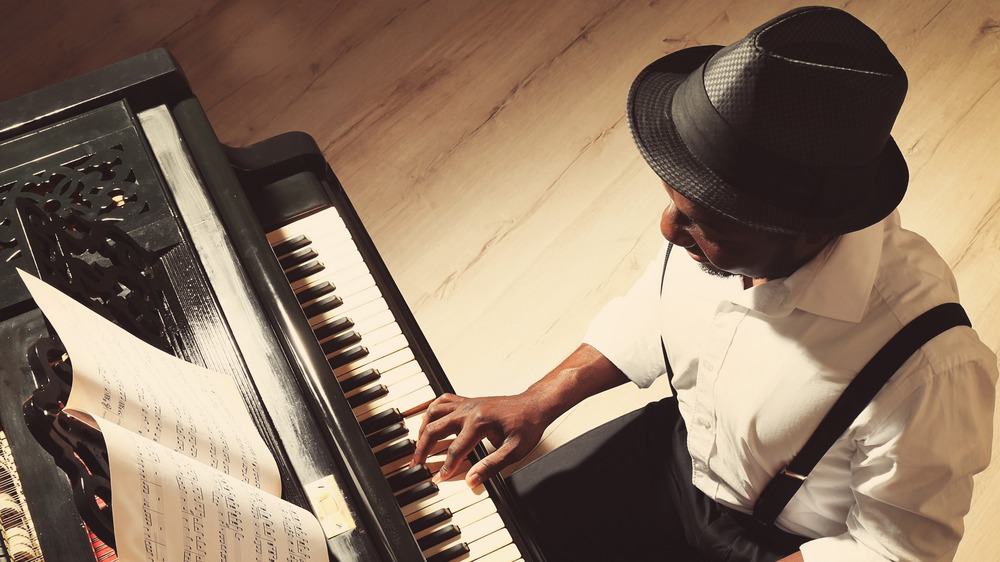 Shutterstock
The Great Gatsby's small-screen adaptation is being penned by Michael Hirst, who has a string of impressive historical period-piece credentials (Elizabeth, The Tudors, Vikings). Hirst, per the Hollywood Reporter, is a lifelong fan of Fitzgerald's book, and has re-read it periodically over the years. He's teaming up with A&E, who own the novel's rights, in what is set to be a "closed-ended miniseries."
Also on board as a consulting producer is Blake Hazard, Fitzgerald's great-granddaughter and trustee of his estate. She said of Hirst, "Michael brings a deep reverence for Scott's work to the project, but also a fearlessness about bringing such an iconic story to life in an accessible and fresh way." She also talks about some of the goals for the project, saying, "I have long dreamt of a more diverse, inclusive version of Gatsby that better reflects the America we live in, one that might allow us all to see ourselves in Scott's wildly romantic text."
While the original novel was never lambasted for its lack of inclusivity, this new version will be more of a retelling of the Gatsby story focused on New York's Black community and "musical subculture" in the 1920s, as well as female characters. The story will still explore the American dream's difficulties, but "be more reflective of America both then and now."
No word on a production schedule, but the team is currently looking for a director.