Why People Are Doing A Double Take At Kristen Stewart's Diana
Although the movie Spencer – a biopic starring Kristen Stewart as Princess Diana — won't come out until next fall, it already is generating buzz. Currently filming in Germany, the movie also stars Timothy Spall (Mr. Turner), Sally Hawkins (The Shape of Water) and Sean Harris (Mission: Impossible). Film production and distribution company Neon released an image of Stewart as Lady Diana on Sept. 27 and the reactions (via Twitter) remark on the uncanny resemblance. Comments on the post ranged from "The girl on the photo is Kristen or the authentic Diana?" from @Vivianne202 to "WHEW makeup and wardrobe did that and it's spot on," from @jaime_sico.
Entertainment publications also weighed in: "The resemblance is uncanny," said Life and Style magazine. "Kristen Stewart has completely transformed into the late Princess Diana for her role ... and you won't believe your eyes when you see the first still from the film."
In the photo, Stewart wears a typical classic Diana look—a black bowed shirt topped with a textured red jacket and a black hat and veil. She also sports a blonde, feathered bob. According to ET, the ensemble is reminiscent of something the princess wore in 1986 while touring a spinal injuries facility in England. "Spencer is a dive inside an emotional imagining of who Diana was at a pivotal turning point in her life," said Stewart in a statement quoted on Deadline. "It is a physical assertion of the sum of her parts, which starts with her given name; Spencer."
The weekend Princess Diana knew her marriage ended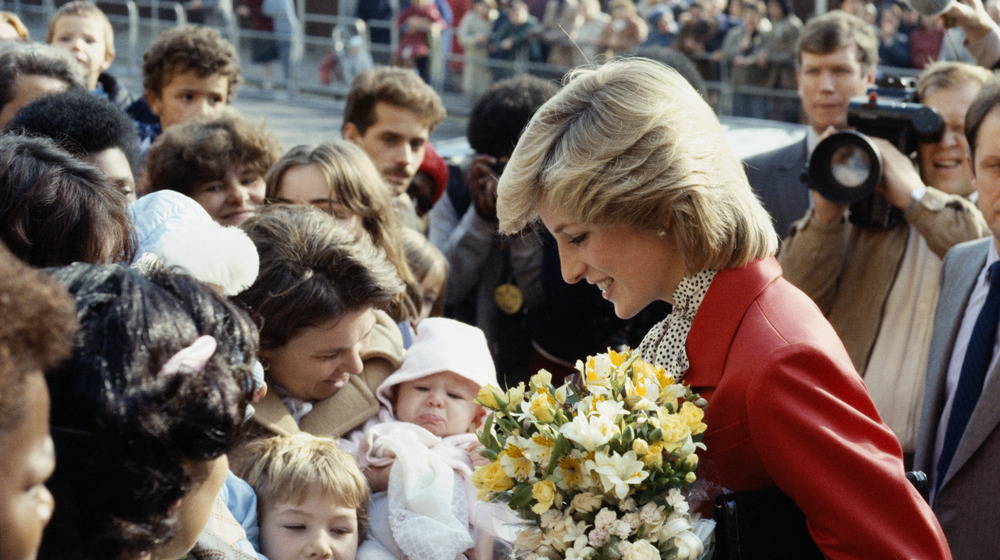 Princess Diana Archive/Getty Images
The movie, written by Peaky Blinders creator Steven Knight, recounts three days over the Christmas holidays at the Sandringham estate — a life-changing moment, when Princess Di realized her fairy tale marriage to Prince Charles was over. "I think it's a different perspective on a story that we don't all know well, but we all feel we now are a part of it," Knight said to Variety. "And I just found the whole thing fascinating." The royal couple, who had two sons — Princes William and Harry — were married from 1981 to 1996.
Pablo Larraín (Jackie) directs the film that began shooting in January in Germany and will eventually move to the U.K. In June, when Stewart's casting was announced, the internet showed a mixed reaction, according to Yahoo! Life, ranging from "Um, you could find a British actress" (@LuckyCedarlane) to "Can't we just leave Diana alone. I think she's suffered enough" (@TomRBaird) to "Kristen Stewart as Princess Diana??? Can't wait to watch my two fav souls in one body." (APrincessIssue).
The late princess died on August 31, 1997 after a Paris car accident in the Pont de l'Alma road tunnel where she and her alleged boyfriend, Dodi Fayed, were chased by paparazzi. The driver, Henri Paul, also was killed. Princess Diana was 36. The 25th anniversary of her death occurs in 2022.