Who's The Actor Who Plays Captain Ahab In The Geico Commercial?
Few companies can compete with Geico when it comes to putting out memorable commercials that keep the audience chuckling and engaged, most of them centered around a cast of iconic characters. Over the course of 20 years, the insurance giant has given us an adorable, earnest lizard who tells shoppers how "15 minutes could save you 15 percent or more on car insurance." Then there was the company's "so easy, a caveman could do it" campaign that was so catchy, the company hired Eric Andre to dress up as a caveman for events.
More recently, Geico reached back a few decades and tapped Tag Team, the '90s hip hop duo, to belt out, "Scoop! There it is! Scoop! There it is!" to the tune of their hit, "Whoomp! (There it is)." It features Tag Team showing a woman in her kitchen how to make ice cream with a refrain: "Shaka-laka! Shaka-laka! Choco-laka! Choco-laka." 
And earlier this month, Geico reached back even further — all the way to 1851, to be exact — to bring another cultural figure into the car insurance business, with Captain Ahab from Herman Melville's Moby Dick as the star. A narrator asks a woman circling the parking lot, "What are you waiting for? Captain Ahab to help you look for parking?" Ahab appears, standing through the sunroof of the car and a telescope to his eye, and shouts, "To the northern lot, where there be parking spaces as big as whales!"
Geico's Captain Ahab may look familiar to horror fans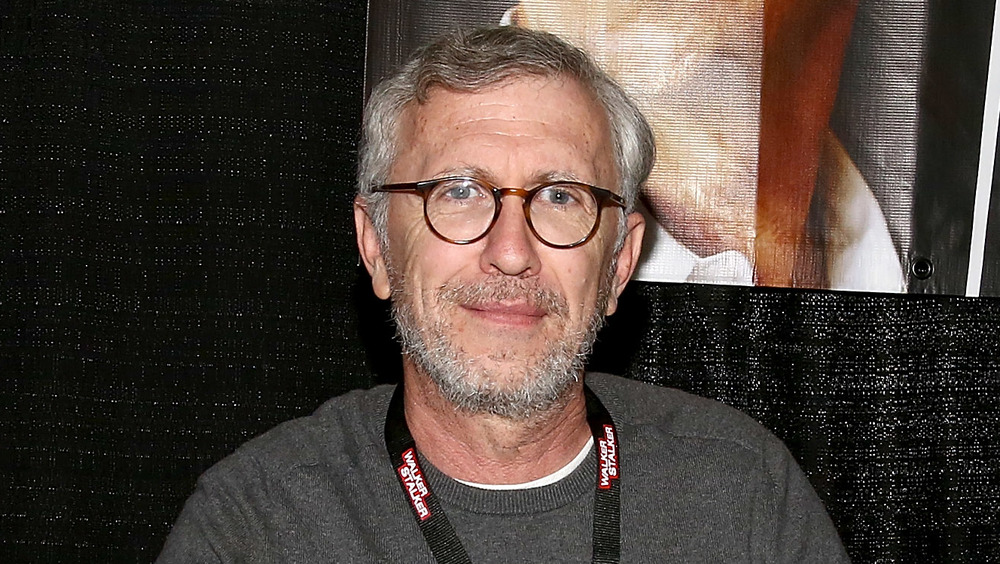 Paul Zimmerman/Getty Images
Although he may have been dressed up as Captain Ahab, complete with prosthetics, a scraggly beard and a large scar, fans of a number of films and shows may have recognized him as actor Steve Coulter. Although he may not be a household name, he has more than 100 credits going back more than 20 years, including House of Cards, Dawson's Creek, and The Purge. Others might remember Coulter for his role as Reg Monroe in Season 5 of The Walking Dead. More recently, Coulter appeared as Mel Thompson in Paramount's Yellowstone series, starring Kevin Costner.
Horror fans might be most likely to recognize Coulter, however, from his work in several of James Wan's films. Coulter plays Father Gordon in The Conjuring, The Conjuring 2, and Annabelle Comes Home, according to The List. He also plays Carl in Insidious: Chapter 2 and Insidious: Chapter 3. Coulter called it one of his favorite roles. "I always enjoy playing Father Gordon in the Conjuring movies, it's like coming home to see the whole gang again," he told Hooked on Horror.