The Miles Davis Album Cover You Didn't Realize Cicely Tyson Was On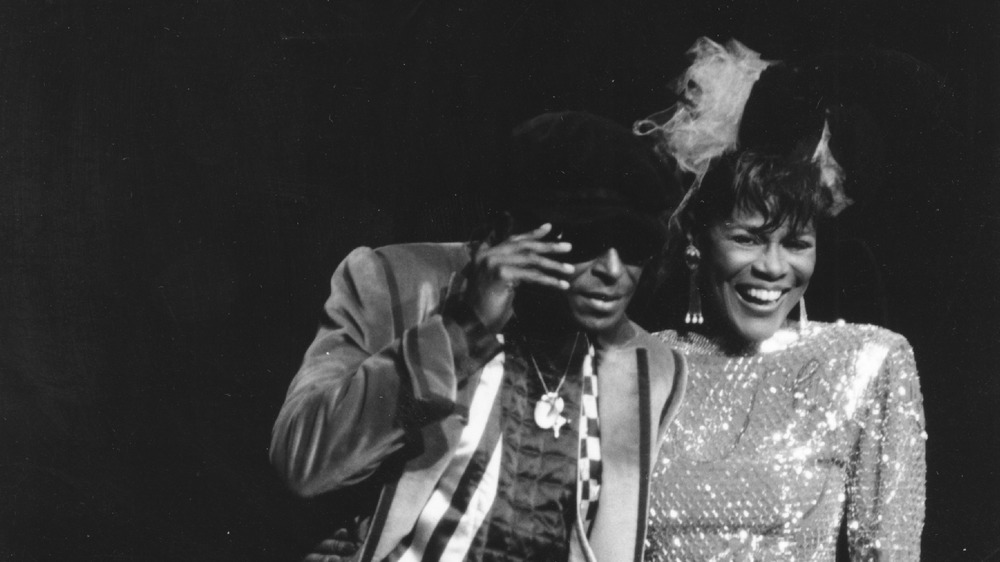 Michael Ochs Archives/Getty Images
Cicely Tyson, whose acting career spanned decades, has died at age 96 (via Variety). Her long and vibrant career started in the late '50s and she was active up to and throughout the last decade, with a resume full of appearances on stage, television, and film. While you may be familiar with her acting creds and numerous awards, including an Oscar nomination in 1973 for her role in the film Sounder, you may be less knowledgeable about her marriage to the legendary jazz musician, Miles Davis — and the album cover she appeared on. 
The pair was wed in 1981 and they ultimately divorced in 1988, but Tyson remained in Davis' life until he died a few years later (via Vulture). Recently speaking to NPR about her recently-published memoir Just As I Am, she said, "I wish people knew the Miles Davis that I knew. ... Not only was he brilliantly talented, he was brilliantly sensitive. And that is the Miles Davis that people ... don't know that he was trying to protect."
Cicely Tyson was Miles Davis' 'muse'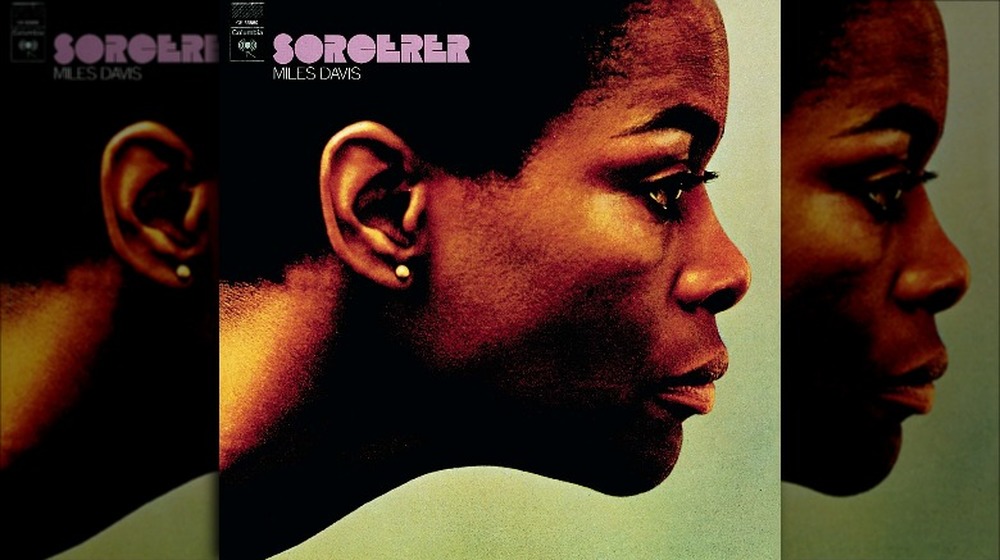 Legacy
While their marriage ended in divorce, Tyson nonetheless made a huge impact on the trumpeter's life well before they were even married — so much so that a striking side profile photo of her appears on his album Sorcerer, which was released in 1967 (via Miles Davis). "On the cover, Cicely Tyson, Miles' new muse," reads the description on the musician's website. "On stage, the quintet's pieces now flowed into one another without interruption, and the compositions recorded in the studio replaced the old standards."
When NPR noted that Tyson seemed to have a forgiving spirit, she agreed. "Well, isn't that what we're supposed to do, forgive each other, huh?" she said. "We don't keep riding a rough truck over a sensitive soul. You can't do that. If people are looking for help, and you look and you see them and you know that they need help and you can help them."