Why You Recognize The Song In Apple's Behind The Mac Commercial
When Apple released its new lineup of MacBooks and the new Mac mini with its brand new M1 chip in November 2020, it also dropped its newest ad, "Greatness," in its "Behind the Mac" campaign. The series, which debuted in 2018, was launched to shine a light on visionaries doing extraordinary and inspirational things behind their Mac, fusing the relationship between creativity and technology, according to Ad Age.
Like other ads before it, the "Greatness" commercial is packed with black-and-white images and video of celebrities, industry leaders, and cultural figures working behind their Macs, often illuminated by the glow of their screens. It includes musicians like Lady Gaga, Billie Eilish, Kendrick Lamar, and Pharell, as well as entertainers Jonathan Van Ness, RuPaul, and Donald Glover. The ad also features Black Lives Matter activists, "Me Too" co-founder Tarana Burke, feminist writer Gloria Steinem, and primatologist Jane Goodall. Director Spike Lee, artist Takashi Murakami, and fashion icon Iris Apfel appear as well (posted on YouTube).
What about the song in Apple's newest 'Behind the Mac' ad?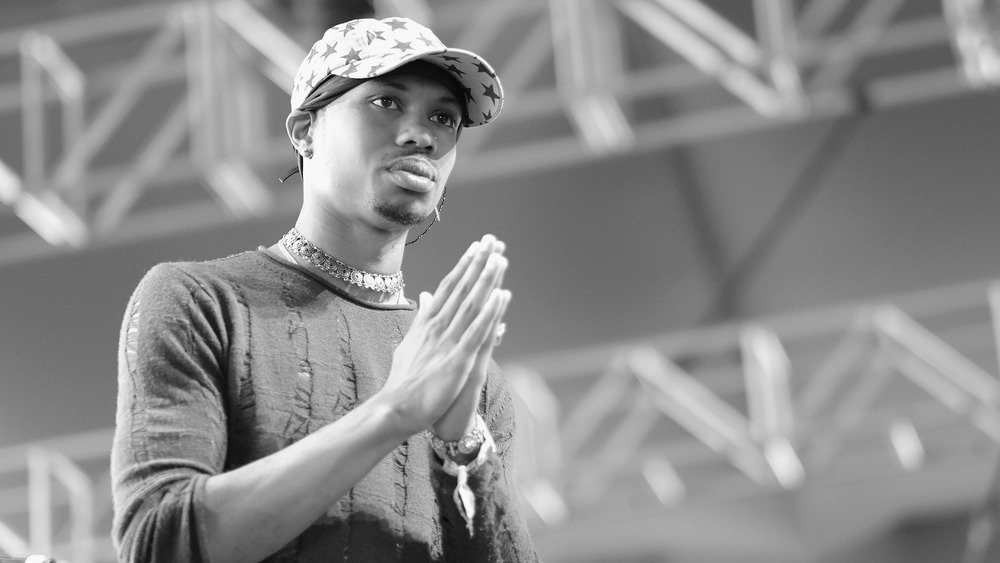 Matt Winkelmeyer/Getty Images
The song in Apple's "Behind the Mac" ad may sound very familiar, but without any vocals, some are having a hard time placing exactly where they've heard it before. It's the instrumental version of "Take Back The Power," by Raury (pictured above), the multi-genre singer-songwriter and rapper from Atlanta, Georgia. He originally dropped the song on May 31, 2020 with an unexpected announcement on social media, including Twitter.
Instead of Raury's lyrics [via Genius] to "Take Back The Power," the ad features a woman voiceover artist, saying, "There's a certain kind of person who doesn't take no for an answer. They don't walk in quietly. They parade in, trailblazing, eyebrow-raising, status quo-breaking, grazing greatness, braving hatred and taking up space. Never got a set at the table so we can't sit and behave. We'd rather defy the rules and amaze. There's a certain kind of person who doesn't wait for greatness. They make it."