Why You Recognize The Song In The Doritos 3D Super Bowl Commercial
In what has got to be one of the weirder commercials for the Super Bowl, the Doritos 3D Crunch ad has Matthew McConaughey walking around flat as a paper.
The commercial itself is absurd, though you might be comforted by the fact that you recognize the song playing in the background. You know the song because it's a pretty popular one, and it's been used in so many TV ads.
In the ad, McConaughey talks about feeling listless and bored — basically, flat — while Queen's "I Want to Break Free" plays, explains Ad Age. He goes about his life in danger of being blown by the wind, sucked into a vacuum, and the butt of Jimmy Kimmel's traveling-by-fax joke. It isn't until he takes a bite out of the new Doritos 3D Crunch chip that he finally puffs back up to an average human. It's delightfully weird, has a lot of A-listers (aside from McConaughey and Kimmel, Mindy Kaling  makes a cameo), and fits in with other memorable Super Bowl commercials.
But really, most people will just have "I Want to Break Free" stuck in their heads after watching it. Queen released "I Want to Break Free" back in 1984. It became one of the band's most famous singles and is even included in Rolling Stone's top 100 songs of that year.
It's a controversial song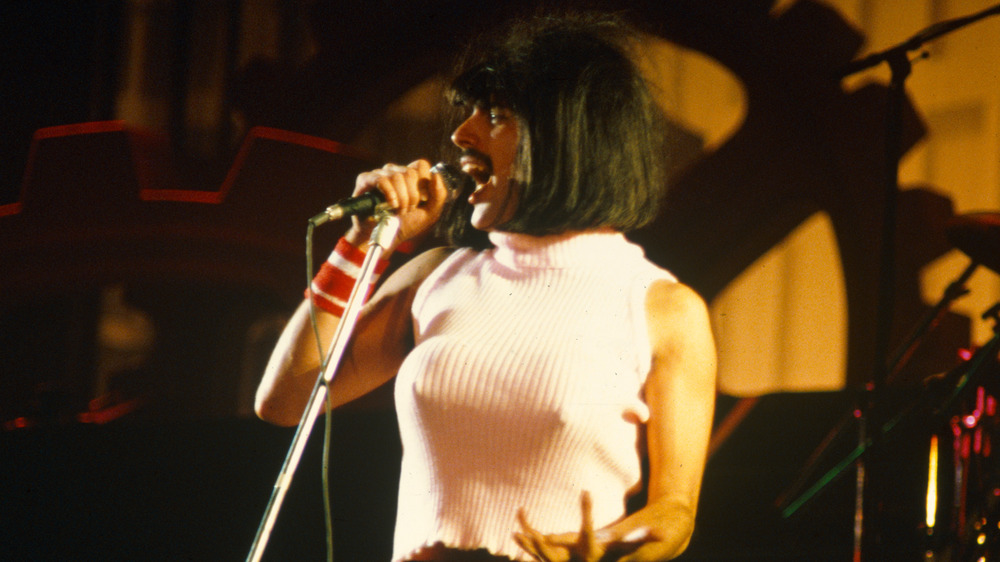 Solomon Njie/Getty Images
It caused controversy in the 1980s because the music video featured Queen dressed in drag (as can be seen on YouTube), pretending to be characters in the British soap opera Coronation Street.
British humor often involves drag, but it was easily misunderstood then in the United States, and many people believed it was Freddie Mercury's coming out video. Despite the controversial video, "I Want to Break Free" became an anthem for people yearning for a change. Rolling Stone said the song was embraced by many in Europe and South America as a song against political oppression.
A song where the singer repeatedly says they want to be break free of their humdrum life or current situation was bound to be embraced by travel companies. And that's why "I Want to Break Free" has been used by several to advertise tourism. Most recently, Travel Weekly reported that Norwegian Cruise Lines used the song to encourage people to start planning for travel post-pandemic, to break free from the collective lockdown and being stuck in their homes. Coca-Cola also licensed the music for a series of commercials in 2018 (on YouTube).
Perhaps one of the more controversial companies to use "I Want to Break Free" is PETA — People for the Ethical Treatment of Animals. The animal welfare group played the song (also on YouTube) in a commercial featuring a child interacting with a gorilla in a zoo.