Whatever Happened To Brian May From Queen?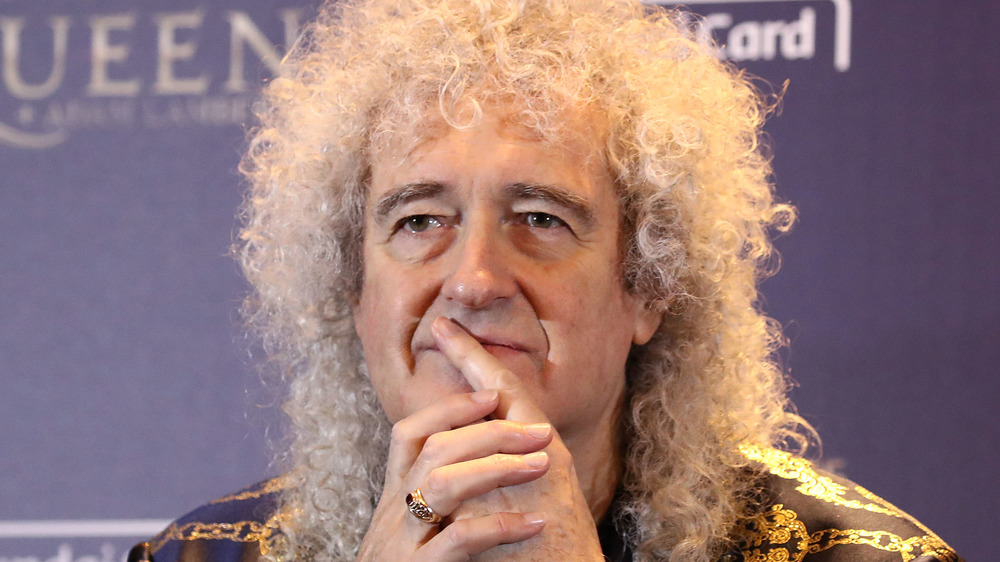 Chung Sung-jun/Getty Images
Brian May's songwriting and performances with Queen during their classic lineup with lead singer Freddie Mercury will forever go down in music history. Even after Mercury's passing in 1991, May took on many more projects and helped bring Queen back to the fans by having other singers perform Mercury's vocals. Eventually, the band would call itself Queen + and would feature Free/Bad Company's Paul Rodgers on vocals before American Idol contestant Adam Lambert would take over as the new frontman, per I love Classic Rock.
While many know of May's work with Queen — he's credited with writing "We Will Rock You," among others — the music virtuoso has also released a couple of solo albums, Back to the Light (1992) and Another World (1998), per RadioX. In 1999, May time composed music for the French film Furia. This wouldn't be May's first time composing, as he and his bandmates from Queen had recorded the soundtrack to the 1980 classic Flash Gordon, per Ultimate Classic Rock.
Brian May's projects in astronomy and protecting wildlife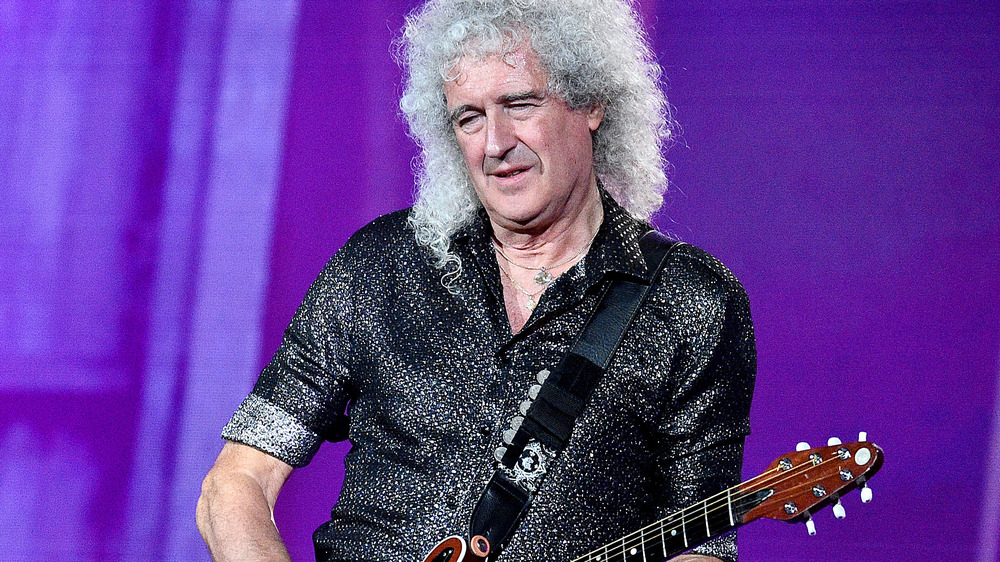 Theo Wargo/Getty Images
Brian May's incredible work extends even outside the world of music — far beyond, into the universe. In 2007, May earned a PhD from Imperial College, London after contributing his doctoral thesis on Motions of Interplanetary Dust, according to his website. May has co-authored publications in the field of astronomy and spent time working with NASA. May also established the Save Me Trust campaign which advocates protection of wildlife habitats, and fights against fox hunting and badger culling.
May has kept busy promoting Queen and helping not only protect the legacy of his band, but also his former bandmate, Freddie Mercury. After the success of the Queen biopic Bohemian Rhapsody, fans wanted even more of their favorite band on screen. In response, May told Rolling Stone: "Don't think we didn't think about it. ... We've talked. Basically we think not, at the moment. Things could change, I suppose, but I think it would be difficult." In 2020, May had a health scare when he suffered from a heart attack brought on by complications from medicine intended to treat his heart, per CNN. Thankfully, May, now age 73, has been getting better, saying: "I'm getting strong. I'm going to be Ironman soon."