The Most Awesome Secret Bars, Restaurants And Attractions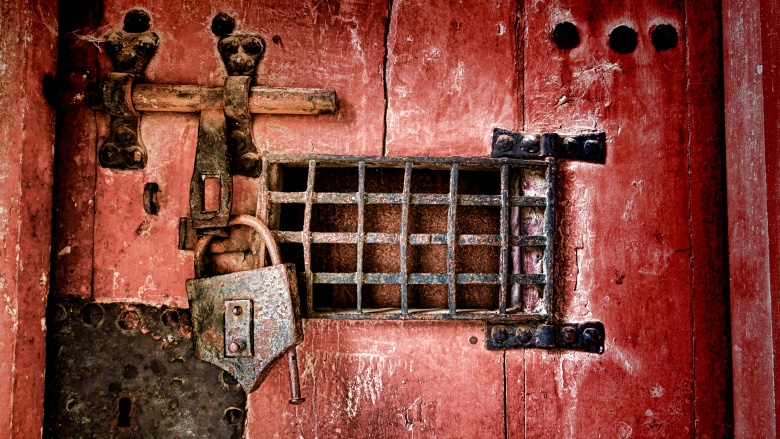 During Prohibition, secret bars and restaurants were on practically every block. Americans still loved their booze, and they turned out in droves to these speakeasies and back-alley bars in order to get it. While Prohibition is no longer a concern, there's still something of an allure to the speakeasy style—with hidden entrances, secret codes, and exclusive waiting lists. Perhaps that's why you can still find many of these hidden businesses and attractions in our cities today—if you know where to look.
Bodega - Boston, MA
For over 10 years, Bodega has been a sneakerhead haven, filled with high-end and hard-to-find brands and styles. It started in 2006, when the founders of Bodega decided that if they built it, patrons would come—no matter how hard they tried to hide it. They were right—today, customers travel from all over the country just to shop in their boutique disguised as a convenience store.
The catch? You have to find it. Bodega doesn't have a marked entrance, a sign, or even a phone. "We wanted to make a physical manifestation of the hunt for great product," the owners told Complex. "A safe room at the end of the tunnel where the best stuff you could find in the world was all in one place." If you want to find that tunnel, look for a tiny convenience store along Clearway Street in Boston—it will be unmarked, the windows filled with rows of cleaning products and other gas-station fare. Make your way past the shelves of shoe polish and Slim Jims to the back of the store, and hit the Snapple machine sitting in a corner. Instead of spitting out juice, the machine will reward you by sliding open to reveal the true "Best Stuff on Earth"—the hidden Bodega store.
Once inside, you'll be treated to gleaming wooden-paneled walls, filled with trendy and exclusive footwear, hats, and men's apparel—sourced from the hottest brands from around the world. If you don't have time to embark on this style scavenger hunt in person, Bodega does have an online store—but honestly, where's the fun in that?
The Burger Joint - New York City, NY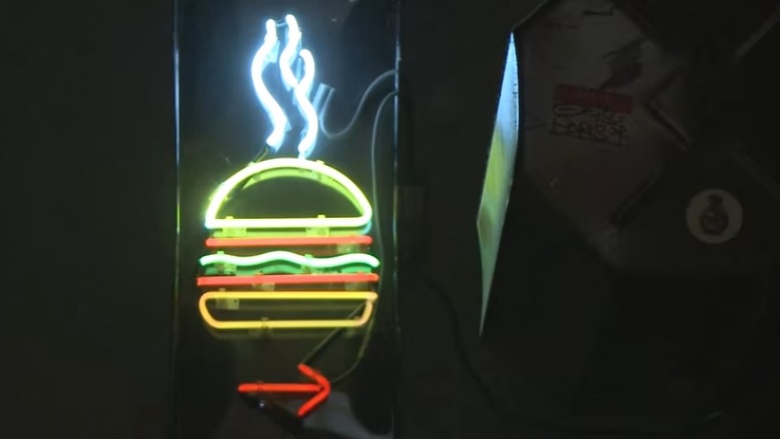 Step inside the upscale Le Parker Meridien Hotel in New York—just up the street from Carnegie Hall and a few short blocks from Central Park—and you'll probably wonder if you're in the right place. "There's a burger joint here?", you wonder, as you stare up at the marble columns and sidestep over the black-and-white tiled floor.
Yes, despite outward appearances, Le Parker Meridien is home to one of the best cash-only, no-frills burger counters in the entire city, appropriately named The Burger Joint. Step behind the floor-to-ceiling velvet curtains in the hotel lobby, and you step into another world—one filled by the aroma of seared beef, the sight of graffiti-covered wood paneling, and the feel of tacky vinyl seating. Plus, with burgers starting at only $8, it's an affordable diversion the next time you're in the neighborhood with the munchies.
Parlor Lounge - Long Beach, CA
What could be better than a bar in a bank? How about a second, secret bar within the bar in a bank?
The Federal is a gastropub located in a restored bank—the 1924 Security Pacific National Bank Building, at 102 Pine Ave. in Long Beach. But take a stroll back to an unmarked staircase just past the bathrooms, and you enter the secret and lavishly decorated world of the Parlor Lounge. Downstairs, The Federal has a stage and seating inside the old bank vault, and a second side door to the Parlor Lounge can be found within the vault itself. Entrance to the Parlor Lounge via either entrance is guarded with a password—which you can get from a friendly server or bartender upstairs at The Federal.
Melinda's Alley - Phoenix, AZ
Melinda's Alley takes a cue from Phoenix's sordid past with their entrance. Located in an area of town that was once the red-light district, the entryway to Melinda's is marked only by a single burning red light hanging above the door. This hole-in-the-wall bar, located in the basement of the Renaissance Phoenix Downtown Hotel, can only hold 45 patrons at once, so be prepared to wait your turn in the alley on Friday and Saturday nights—which are the only times Melinda's is open.
The bar's cash-only cocktail menu changes every week and sometimes lists only one ingredient of the fanciful mixtures, which senior bartender Dustin Bolin says is because, "we want you to engage with the bartender." If you're the kind of person who goes to a deaf-mute hairdresser just so you don't have to talk, then this bar probably isn't for you. But for those of you who aren't complete misanthropes, come on down to Melinda's Alley, and be prepared to spend a few hours drinking amazing cocktails and learning about the history of Angostura Bitters.
Please Don't Tell - New York City, NY
Fans of meat in tube form are likely familiar with Crif Dogs, a famous NYC hot-dog eatery located along St. Mark's Place in the East Village. But the purveyors of NY's #1 wiener also have a secret hidden within their establishment. Take a walk to the back of Crif Dogs and step through the folding wooden-and-glass doors into an old-fashioned telephone booth. Pick up the phone, and a bartender will answer the phone from within Please Don't Tell—another speakeasy secreted within the Big Apple.
Please Don't Tell is so popular (and so tiny) that it frequently requires reservations, so don't be discouraged if you can't get in your first visit. After you get your Wonka Golden Ticket into PDT, you can enter into the hidden sanctum through a secret door in the back of the telephone booth. Believe us, it's definitely worth the wait. Please Don't Tell was even featured by Anthony Bourdain during his NYC episode of The Layover—and for good reason.
Once inside, you'll be treated to a cozy atmosphere and a high-class, unique cocktail menu, which includes awesome twists like a "Bacon-Infused Old Fashioned." If you get hungry, Please Don't Tell can also take care of your munchies—with a pub-grub menu cooked up by the experts next door at Crif Dogs, including some PDT exclusives like special, deep-fried dogs. A secret entrance, deep-fried hot dogs, and BACON-INFUSED BOURBON—could it get any better?
Violet Hour - Chicago, IL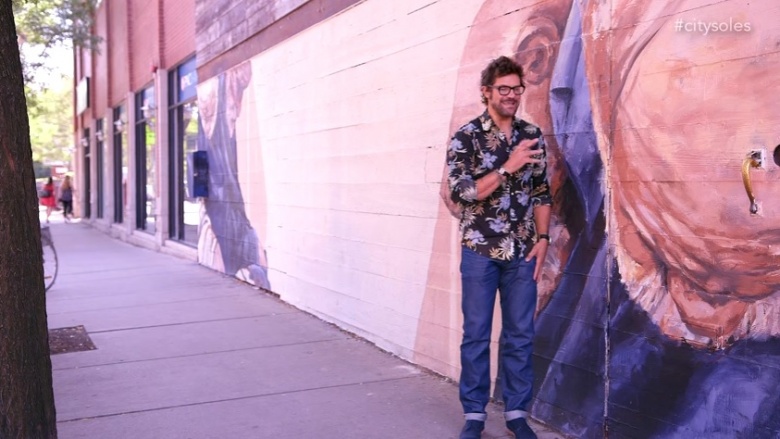 This Wicker Park speakeasy is one of the hippest places in Chicago, and its popularity is no surprise to those who have been there. Like Melinda's Alley in Phoenix, the Violet Hour's entrance, in a painted wooden wall, is only marked by a single lightbulb—this time, a yellow one. The understated exterior is at odds with the elegant experience you'll get once you are inside—their classy decor is a gorgeous (and quirky) blend of modern minimalism and French Regency.
Many bars claim to offer awesome cocktails, but Violet Hour actually walks the walk. Their signature cocktail menu has actually won a James Beard culinary award, and they have a winning atmosphere, too. Their "no cellphones" policy means that you won't have to listen to other patrons yelling into their Androids while you're trying to enjoy your drinks and have a meaningful conversation with friends. Award-winning beverages and a chill environment should put the Violet Hour at the top of your Chicago speakeasy bucket list.
Blind Barber - Culver City, CA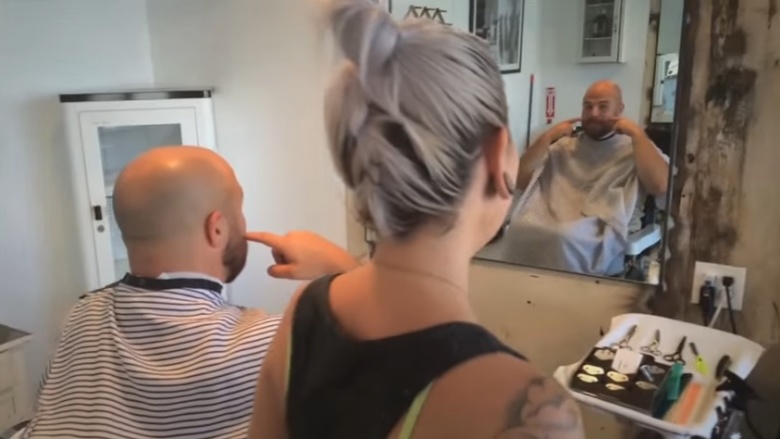 Tucked away in Culver City, California, along Washington Blvd., the Blind Barber does its best to camouflage the awesomeness within. The unremarkable glass storefront reveals a working salon—where you can get a shave and a haircut seven days a week, hopefully performed by somebody who didn't sample the bar before picking up scissors.
Behind a plain white door covered in hanging coats and sweaters, the Blind Barber back room hides down a long corridor. Dim lighting and leather booths recall an earlier era, and the cocktail menu, dance floor, and bite-sized grilled cheese sandwiches are great for a night of speakeasy fun. Oh, and for you East Coasters, never fear—Blind Barber also has locations in both Brooklyn and Manhattan.
Speak Low - Shanghai
China never had Prohibition like the U.S., so speakeasies are a relatively foreign concept for them. But the trend has spread, and several speakeasy-style bars have popped up in the most populous city in the world. Stop in to Speak Low on Fuxing Lu, for examples, and you'll get three speakeasies for the price of one.
The ground floor of Speak Low holds Ocho Bar Tools, a small bartending equipment shop. Along the back wall, a bookshelf slides open to reveal a tunnel, followed by a stairway up to the first in this recursive speakeasy sequence. On the second floor, you'll find an affordably-priced cocktail bar, which is perfect for American ex-pats, or travelers who want a fun night on the town.
Go up another flight of stairs and examine the world map carefully hung on the wall. Touch Shanghai on the map and another secret door will open, letting you into the next bar. This third-floor pub is smaller, quieter, and more exclusive. Only original premium cocktails are served here, poured by the owner himself—Shingo Gokan. If your eye wanders over to the next staircase—blocked by an "employees only" sign—you've spotted the entrance to the final secret bar inside of Speak Low. For a few chosen elite (32 people, to be exact), the fourth floor holds a Japanese-style whiskey bar, complete with individual lockers for each member's chosen whiskey of choice. We don't know exactly what goes on up there (we're not elite enough), but if the other onion layers of Speak Low are any indication, it's probably pretty amazing.
City Hall station - New York City, NY
If you ever take a trip on the Lexington Avenue/Pelham Local subway route—known as the "6" train—don't get off at the last top. Instead, hunker down in your seat, and prepare yourself for a sight few others have seen.
Today, the 6 train terminates at the Brooklyn Bridge station in Lower Manhattan. But decades ago, there another station served as the endpoint. The old City Hall station—retired at the end of 1945—now serves as a looping turnaround point for the 6 train, as it returns on its way back uptown. Even though the station has long been out of service, in the 1990s an effort was made to restore it, and use it as a museum display for the New York Transit Museum. While the beautifully done restoration was completed, the tour program was drastically altered because of security concerns.
Today, only members of the Transit Museum who purchase tickets for one of the occasional tours long in advance can get an up-close look at this forgotten gem. But if you want to get a short glimpse of the station, stay on the 6 after it makes its final stop at the Brooklyn Bridge station. As the train makes its loop through the City Hall station to turn around, you'll be treated to views of gorgeous tile work, stunning chandeliers, and ornate skylights filled with cut amethyst glass.
For the best possible view, make your clandestine trip during the day, as light spills down into the station from the world above.
Safe House - Milwaukee, WI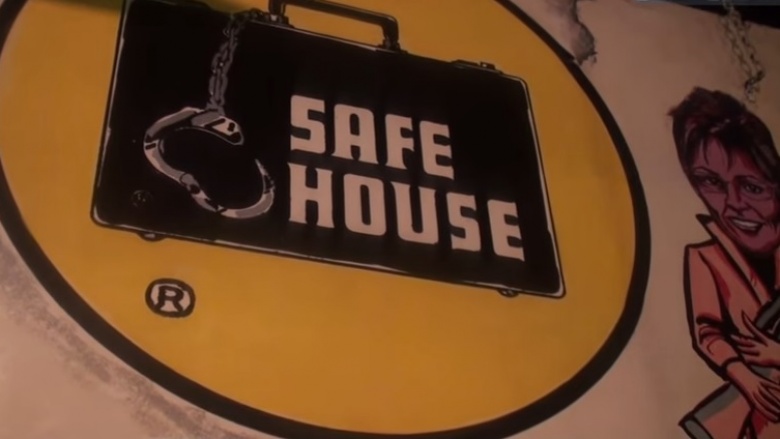 Located (somewhere) in the heart of downtown Milwaukee, the Safe House is a speakeasy bar and restaurant with a spy-themed twist. When you arrive at the bar, an employee will ask you for the password in order to gain entry. If you don't know the password, don't despair—the bouncer will then put you through a "security clearance test," which you must pass to get in. Of course, these often-hilarious tests (which usually involve embarrassing versions of "Simon Says") are broadcast via closed-circuit television to patrons inside the bar, as part of the evening's entertainment.
Once you get in, you'll be in a wannabe spy's paradise—secret codes, secret entrances, secret exits, and more await you as the newest spy in the Safe House family. A pneumatic tube circling the bar is used to "shake" your martini, and if you want plenty of privacy from spying eyes, there's even a secret table that completely rotates out of sight.
If you make it into Safe House, do us a favor—go up to the bartender and ask for an "Octopussy." We don't know exactly what will happen, but it will probably be epic.
Fred's Breakfast - New Hope, PA
If you're ever driving through New Hope, PA, don't get your hopes up for a seat at the "secret" Fred's Breakfast. This exclusive morning eatery is members-only: you have to purchase a membership, which includes a key to unlock the electronic door. Inside, Fred's only seats 31 people, but it's usually full during open hours, which are from 6 AM to 11 AM seven days a week.
Fred's is so worth it if you can make it in though. It's so great, in fact, there's even a song about the restaurant and their great food. Want to become a member? You can certainly try, but be prepared for a long waiting list—plus, you'll either need a current member to vouch for you, or you can write a memorable application letter (the best of which plaster the walls of the restaurant.) If you're lucky, you can get a member to provide you with a "day pass," which will allow you to enjoy the griddle-induced bliss that is Fred's on a single occasion.
El Carajo - Miami, FL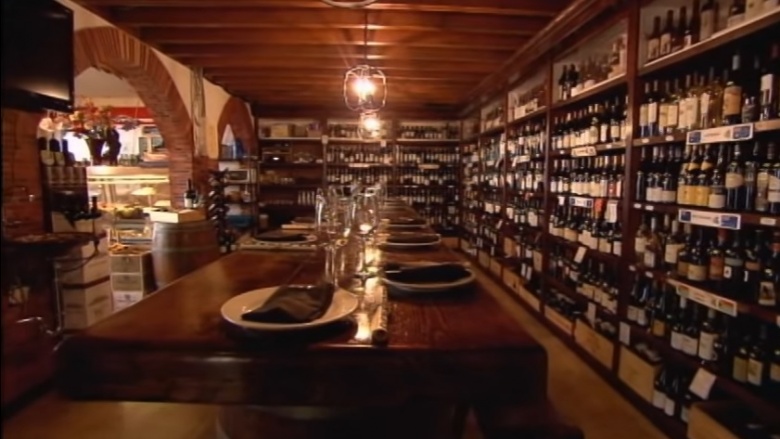 In gas stations and convenience stores across America, you can frequently find employees serving up fried and baked dishes involving meat, cheese, and what we assume is bread. Well, the Mobil on 17th Avenue and US 1 in Miami is not your typical gas station, and their menu is a little more diverse, to say the least.
Step inside the station, and you enter a whole new world—one filled with an amazing wine selection and the enticing aroma of tapas floating in the air. Walk over into El Carajo, and you'll find yourself in one of the best Tapas and Wine bars in the Miami area. El Carajo offers everything from chorizo to cod, in creative (and affordable, at $11-30) dishes. So next time you're traveling along Highway 1 and get the munchies, don't succumb to the siren song of fast food or microwaved burritos. Hop into El Carajo and chow down on some paella, bacon-wrapped stuffed dates, or a bowl of lobster bisque. Your stomach will thank you—even if your wallet won't.
Totoraku - Los Angeles, CA
It may be the hardest reservation to get in all of L.A., but if you can score an invitation to the secretive, and amazing, Totoraku, you're in for a special treat. Disguised as a shuttered Teriyaki joint on Pico Boulevard in west Los Angeles, Totoraku serves up one of the best yakiniku-style dinners anywhere on the west coast—starting at a mere $180 per person.
So how do you get a seat for Chef Kaz Oyama's beef-and-lamb extravaganza? Well, if you try to walk in or call the number out front, you'll be politely told to take a hike. No, like many of the more exclusive things in life, you gotta know the right people. Specifically, you have to know someone who has previously dined at Totoraku and gotten Chef Kaz's private number, which is his signal that person is welcome to return. That person then has to get the Oyama's blessing in order to invite you.
If you manage to get an invite to Totoraku, you're in for one of the most memorable dining experiences of your life. Bring some amazing wine or other tasty bevs with you (Totoraku is BYOB—no corkage fee), try everything, and have fun. If you do this, you may be lucky enough to receive an invite back from Chef Kaz himself.