The Tragic Death Of Jim Henson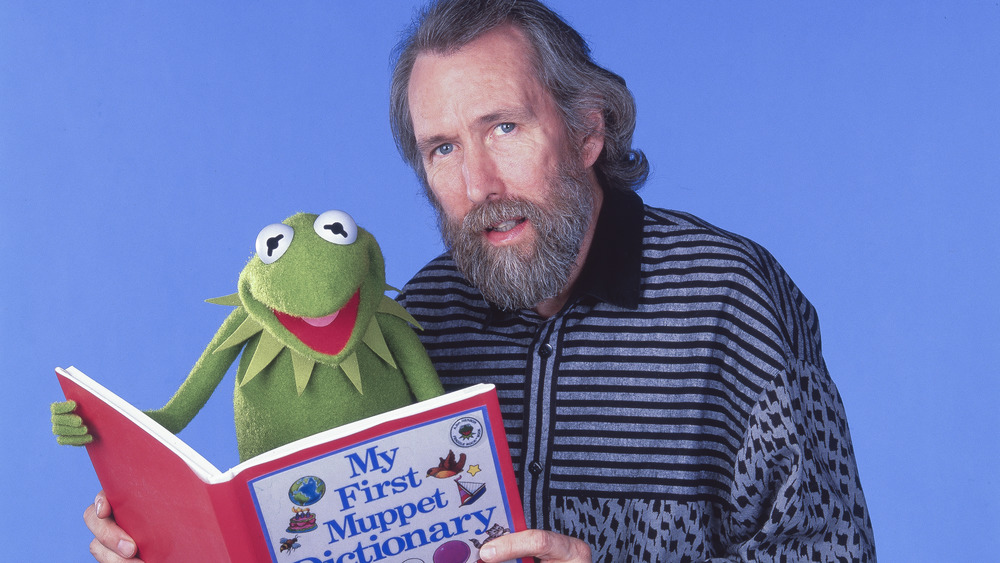 Michel Delsol/Getty Images
No one saw Jim Henson's death coming. He was only 53 years old, and still going strong creatively — in fact, Henson was at the height of his career when he died in 1990. Henson was an absolute master of his art, a brilliant puppeteer with the ability to create worlds beyond audiences' imaginations. This was a man who brought us legendary programs like The Muppet Show, Sesame Street, and Fraggle Rock, and the mystical worlds of Labyrinth and The Dark Crystal. Henson's creativity seemed absolutely boundless — there seemed to be no limit to what he could accomplish.
But to the people who knew him best, Henson was so much more. His old friend and collaborator, Frank Oz, who delivered Henson's eulogy in London (per the Funeral Service Times), said: "Many people see Jim as an extraordinary creator. I realize that I see Jim first as an appreciator. He appreciated so much. ... He appreciated his family and his colleagues and his Muppet family. And he appreciated the performances and design of a puppet. He appreciated the art objects that he might buy. He appreciated the detail in a Persian rug. He appreciated just beauty."
Henson's movies and TV shows entertained children and adults alike, and his legacy continues to this day, more than 30 years after his death. For millions, Henson's death came as a complete and utter shock. No one had any reason to believe that Jim Henson would not go on creating ingenious works for many more years.
Jim Henson died of bacterial pneumonia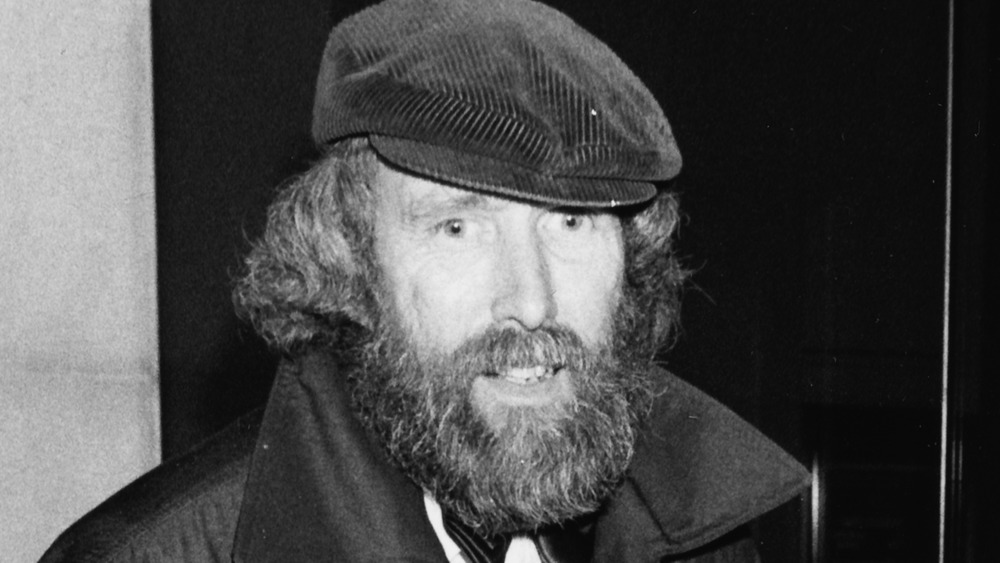 Dave Hogan/Getty Images
What stunned people most was the reason for Jim Henson's death. He hadn't been suffering from a prolonged terminal illness. What killed him was bacterial pneumonia. It's hard for most people to imagine pneumonia being a death sentence for someone still relatively young; pneumonia is generally considered dangerous for children and the elderly. But Henson had contracted a rare, virulent form of bacterial pneumonia — Group A streptococcus, or Streptococcus pyogenes — and he delayed seeking treatment. 
As noted by Entertainment Weekly, it seemed that Henson was simply dealing with a bad cold or strep throat. "I'm just tired," he reportedly told his daughter Cheryl. Soon it was apparent that Henson wasn't getting any better — only worse. By all appearances, the pneumonia in his system looked like the flu. It wasn't until he began coughing up blood that he was rushed to a New York Hospital. It was too late by then — his organs had started to shut down, and his body would not respond to antibiotics.
He was admitted to the hospital on a Tuesday night and died at 1:21 a.m. on Wednesday, May 16, 1990. Bacterial pneumonia had completely destroyed his lungs within a matter of days. According to The Orlando Sentinel, Dr. David M. Gelmont, hospital director of medical intensive care, seemed convinced that Henson, who reportedly suffered two cardiac arrests before his death, could have been saved had he arrived just a day or two earlier: "If he would have come on Sunday, we probably could have saved him. If he had come on Monday, we probably could have saved him. If he had come in around midnight (Monday), I don't know, maybe."
Jim Henson had an extraordinary funeral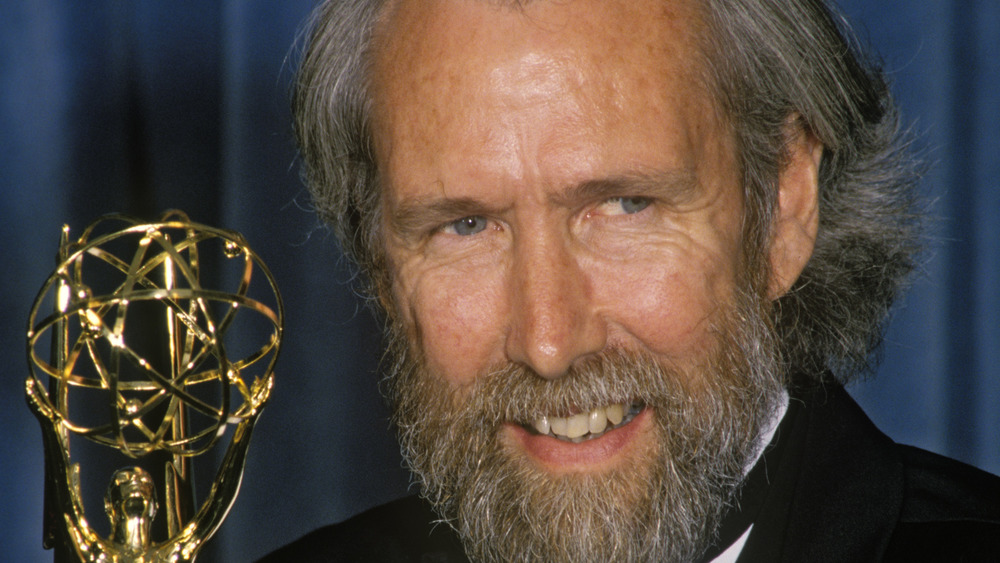 George Rose/Getty Images
Five days after his death, Jim Henson's funeral was held at The Cathedral of St. John The Divine in New York City (there was also a second service at St. Paul's Cathedral in London). Although his passing was so unexpected, Henson had outlined his funeral wishes four years prior, reports Funeral Service Times. In accordance with Henson's request, no one was to wear black. He wanted a jazz band to play — overall, he wanted his memorial to be very upbeat. 
The service began with the theme to Sesame Street. Funeral goers were given Muppet butterflies on sticks to wave during the musical performances. And Henson's greatest creations — The Muppets themselves — had an enormous role in his memorial service. Carroll Spinney, as Sesame Street's Big Bird, paid tribute to his long-time friend and collaborator with a heart-rendering solo performance of "Bein' Green" (on YouTube), a song made famous by Kermit the Frog (who had been performed by Henson himself). "Thank you, Kermit," Big Bird reportedly said afterwards (via South Florida Sun Sentinel).
There was a musical number by the Muppet chickens singing "Baby Face." Fozzie Bear had several musical performances, and even little Elmo of Sesame Street sang "Lydia the Tattooed Lady." Henson's song "Rainbow Connection" was played. The service ended with "When the Saints Go Marching In," played by The Dirty Dozen Brass Band. The funeral was exactly what Henson had wanted — joyful and uplifting. But anyone watching couldn't help but feel a touch of heartbreak.