The Time Tommy Chong And The Wolf Of Wall Street Were Roommates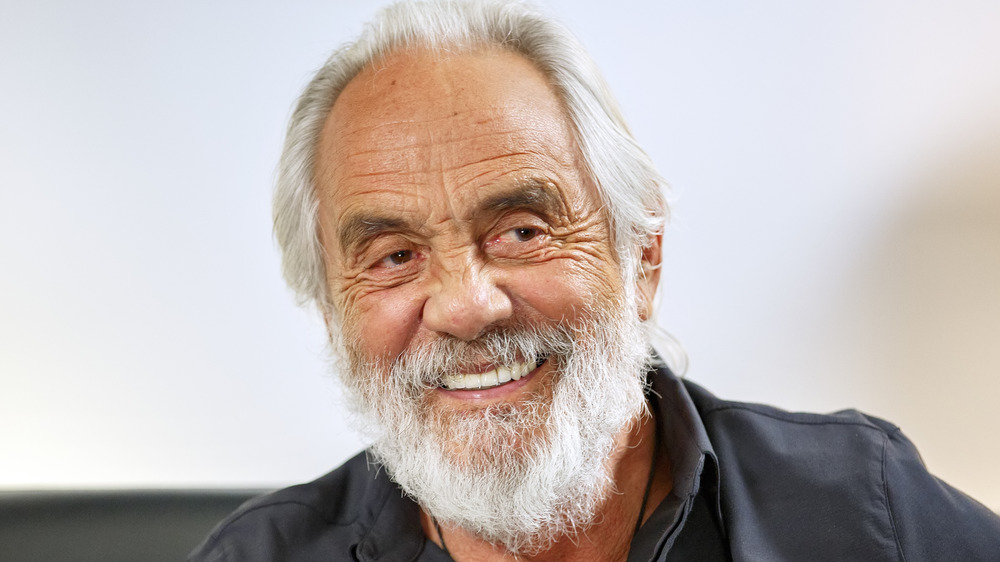 Rich Polk/Getty Images
It's a small world after all, and even smaller one if you're in prison. Prison isn't so bad, however — at least, according to the legendary actor, comedian, and cannabis advocate Tommy Chong, who did nine months behind bars at a minimum security federal prison for selling drug paraphernalia, per Business Insider. According to the Hollywood Reporter, during an interview on the podcast "It Happened in Hollywood," Chong was trying to help actress Felicity Huffman cope with going to prison, saying: "You're going on a mission. I swear to God. There's no punishment in the federal prison. You get a computer. You get a nice comfortable cubicle. You're in there with nice, intelligent people." One of those people Chong was referring to was none other than the smooth-talking, "Straight Line" salesman Jordan Belfort, who was also serving time.
Belfort, who was sentenced to 22 months in prison for fraud and money laundering, soon befriended Chong, and the two shared stories every night which eventually inspired Belfort to write his best-selling book-turned movie, The Wolf of Wall Street. During the podcast, Chong mentioned how the book came to be, saying: "I was writing a book and he'd come in after playing tennis. He'd go, 'What are you doing?' 'I'm writing a book.' So Jordan goes, 'I'm going to write a book, too!'" Belfort would soon begin putting together his book, but he faced some challenges along way.
Tommy Chong saves the Wolf of Wall Street from plagiarism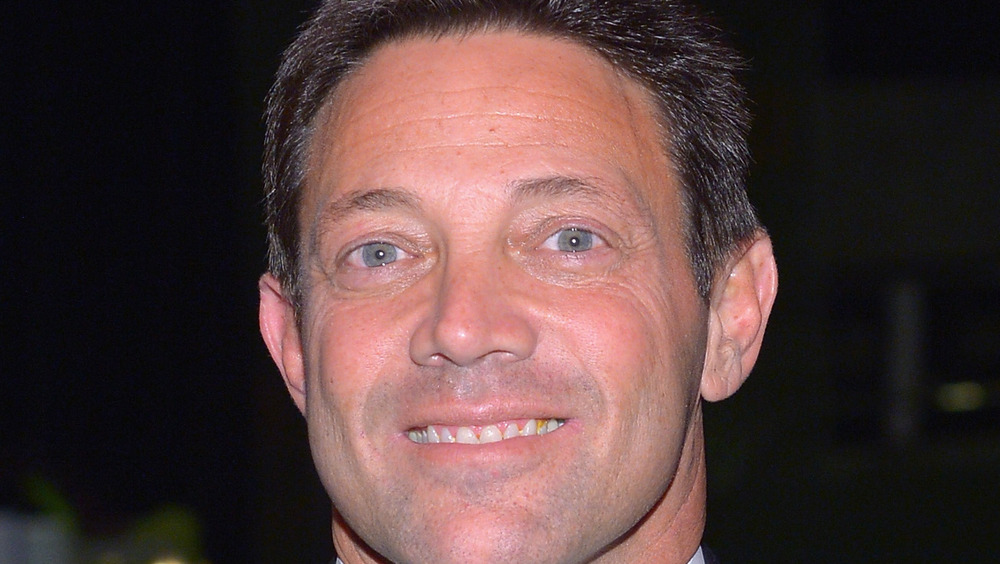 Michael Loccisano/Getty Images
Chong maintains that he not only helped Belfort (pictured above) write the book, but that he helped save Belfort from plagiarizing another author, per Too Fab. "And the thing is, he's a genius, but like a lot of geniuses that go bad, they tend to steal other people's material," Chong told Too Fab. "And so even Jordan's writing — he had to kind of steal Tom Wolfe. And so I had to tell him. He wanted a critique. He said, 'What do you think?' And I told him, 'You just did Tom Wolfe. You really haven't written anything.' And then he said, 'What should I write?' And then I gave him the advice that he listened to, and it turned out to be a best seller."
Chong said during the podcast that his advice was to "Write the stories you've been telling me every night!' Every night he'd tell me a different story and they were crazy! The quaalude story and all the stuff that happened. Write that. That's your book!'"
DiCaprio played Belfort in 'The Wolf of Wall Street'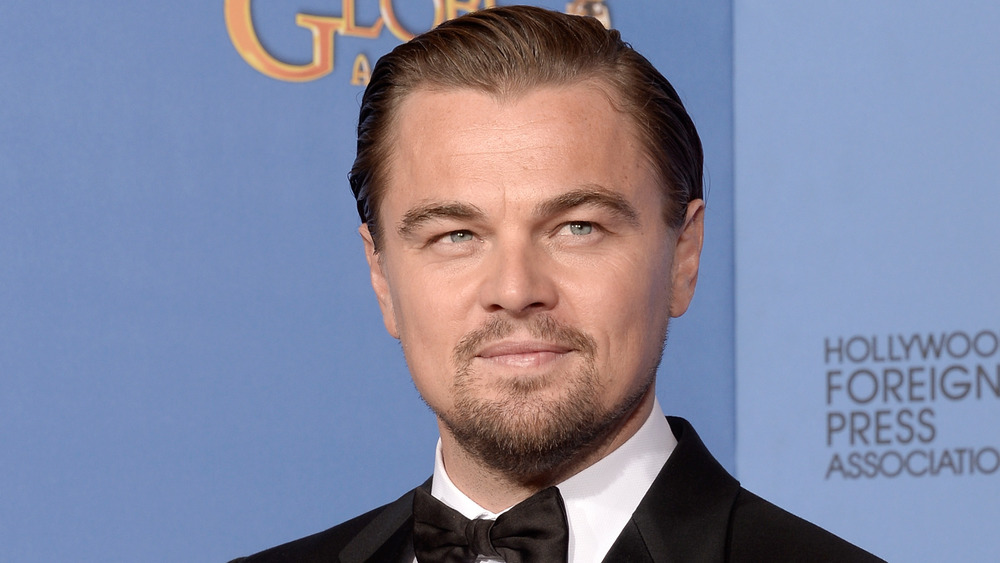 Kevin Winter/Getty Images
While it's not hard to imagine Belfort resorting to plagiarism, he later claimed he was only going to use Wolfe's book to help him develop his own, personal writing style. In 2014, Belfort told the Hollywood Reporter: "I was about to call it quits, and then I went into the prison library and stumbled upon The Bonfire of the Vanities by Tom Wolfe, and I was like, 'That's how I want to write!'"
After leaving prison, Belfort claims to have rewritten the version of the book that became published. Six years after its release, in 2013, The Wolf of Wall Street was turned into a film directed by Martin Scorsese. Belfort was played by Leonardo DiCaprio, and the film went on to get Academy Award nominations and make millions in theaters. Belfort and Chong have since crossed paths and have even appeared together on Belfort's podcast, called "The Wolf's Den" (on YouTube).