The Messed Up Truth Of Fashion Mogul Peter Nygard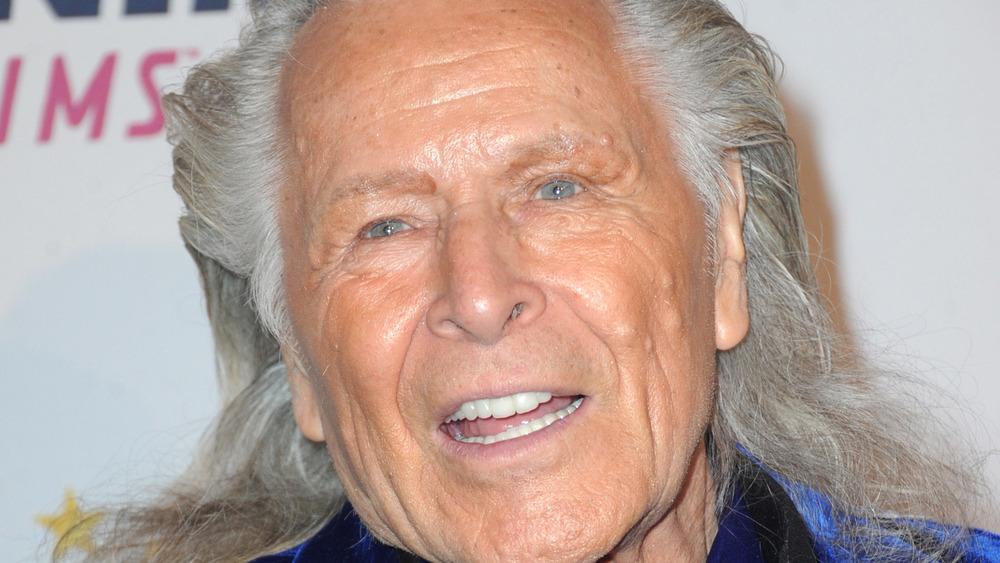 Albert L. Ortega/Getty Images
Canadian fashion mogul Peter Nygård has always kept a low profile. He was a silent powerhouse in the design world. Known as the polyester king, Nygård founded his namesake company in Winnipeg, Canada in 1967. Over the course of several decades, his fashion managing house produced about seven women's clothing lines: ADX, Alia, Allison Daley, Bianca Nygård, Peter Nygård, Nygård Slims, and TanJay. At one point, Nygård International was the largest producer of womenswear in Canada, according to Forbes.
All of that came crashing down in 2020, when Nygård was accused of and arrested for sexual assault, as well as alleged involvement in a sex-trafficking ring. It all started in February 2020, when a class action lawsuit filed in New York had some disturbing claims about Nygård. The lawsuit was filed by 10 women and alleged that the designer used his money and influence to prey on unsuspecting young women and children, according to Chatelaine. That same month U.S. authorities descended on his Times Square office, and he later removed himself as head of his company, as reported by The New York Post. More women would come forward in the aftermath of Nygård stepping down, and the ugly secretive truth of his lifestyle started to become public. In December 2020, he was arrested in Canada for extradition to the U.S. on sex-trafficking charges.
Rise and Fall of a Mogul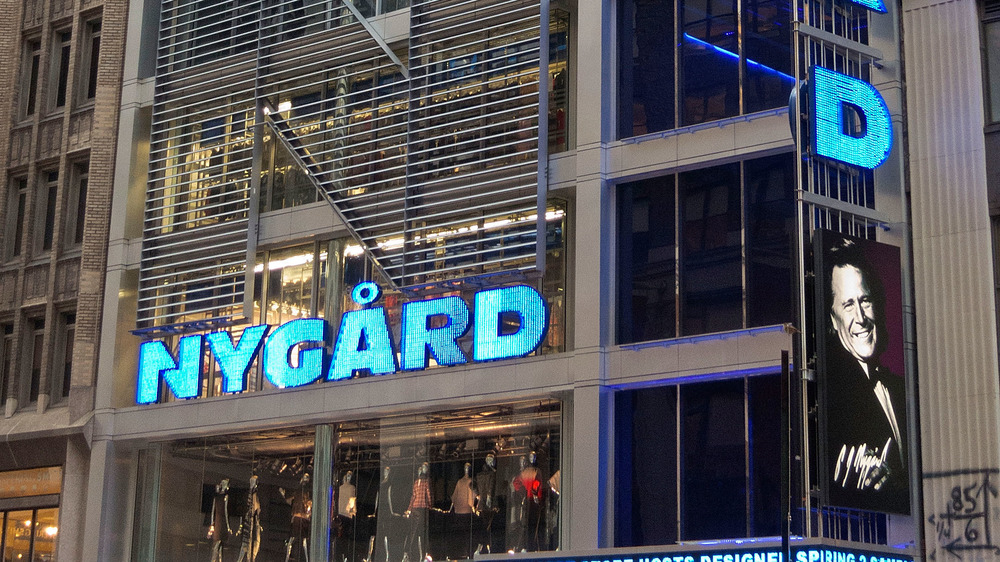 Ben Hider/Getty Images
The Canadian-raised designer was born in Finland in 1941. His parents immigrated to Canada when Nygård was a young boy. He got his start in fashion working as a retail manager and bought into that company before eventually buying and renaming it. He quickly rose in the Canadian fashion world, and through the years continued to expand his business. By 2009 he was ranked one of the richest Canadians, with a net worth estimated at $900 million, via Celebrity Net Worth.
He's now accused of using his wealth and fashion companies to lure women. By hosting extravagant parties at his Bahamian home for prospective models, Nygård allegedly held women captive, drugged them, and sexually assaulted them. Now more than 80 women are part of the class action against him for crimes he's accused of committing in Canada, the U.S., and The Bahamas.
Nygård is also facing disturbing accusations from his own children. In a Canadian lawsuit, two of his sons claim their father arranged his then-girlfriend, a sex worker, to rape them when they were teenagers, per Canadian Broadcasting Corporation. Today, Nygård International is a defunct company. 
The investigation into how he and his empire came crashing will be the subject of a four-part discovery + docuseries that will begin airing on February 12.