The Bizarre Piece Of Hitler's Home That's Up For Auction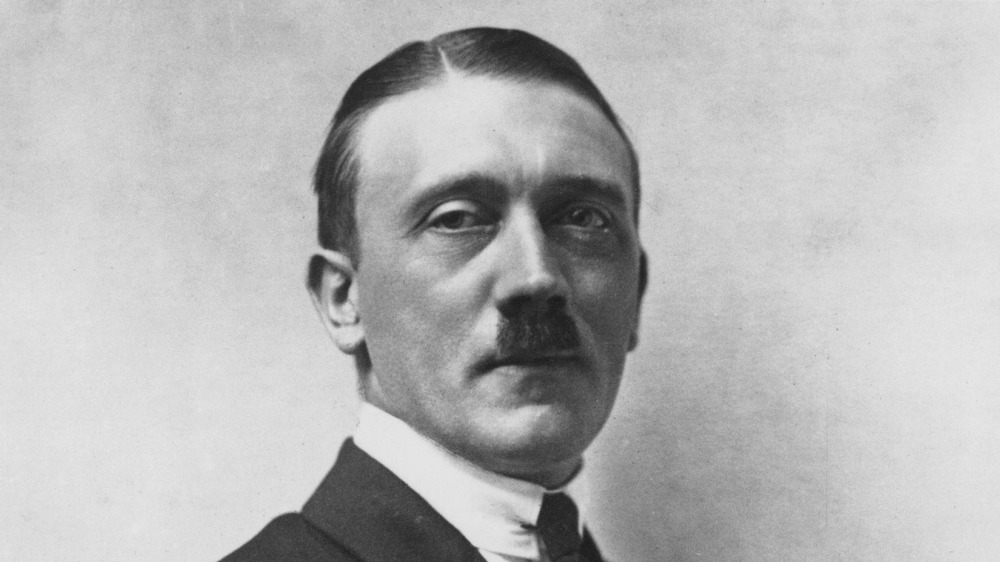 Keystone/Getty Images
If for some reason you ever wondered or perhaps were curious as to where Adolf Hitler sat down to do his business, a Maryland-based auction house is giving the public the opportunity to see and buy where he did it.
Alexander Historical Auctions has possession of the brutal dictator's actual toilet seat (yup), and it's up for bid through February 8. It is the toilet seat Hitler used in his Berghof home — his famed retreat nestled in the mountains of Bavaria, Germany. The house was also one of many locations Hitler then used as headquarters, and the site of where he would greet several world leaders.
The two-piece wooden seat where he (and maybe others) sat his toosh is 19 inches long and 16 inches wide. A photo of the seat seemingly shows it is white and has a possible intricate design (or what could be damage).
The site is describing the bizarre auction piece as, "one of the most eye-catching items one could ever add to a collection of World War II relics," per Alexander Auctions. And while there have certainly been weirder things put up for auction, Hitler's former potty is not even the first (nor the last) crapper to be up for bid.
A dictator's crapper
The story behind how anyone would even come into possession of the toilet seat is even more bizarre. According to the auction house, in the aftermath in the fall of the Third Reich and Hitler's suicide, the Berghof residence was bombed and left in ruin.
Eventually the house where one of the world's worst dictators lived would eventually get searched. So came an American military police officer by the name of Ragnvald C. Borch — one of the first Americans on the scene. Borch was allegedly told to go ahead and loot what he wanted by French troops already at the ruins. During his solo raid, Borch apparently beamed for Hitler's bedroom and left with some paintings, a vest, and of course — the toilet seat.
When other soldiers saw what he took and naturally questioned his odd souvenir choice, Borch supposedly said, "Where do you think Hitler put his a**?" as stated at Alexander Auctions.
There is currently only one bid listed for the seat at $5,000.