Here's How Christopher Plummer Really Felt About The Sound Of Music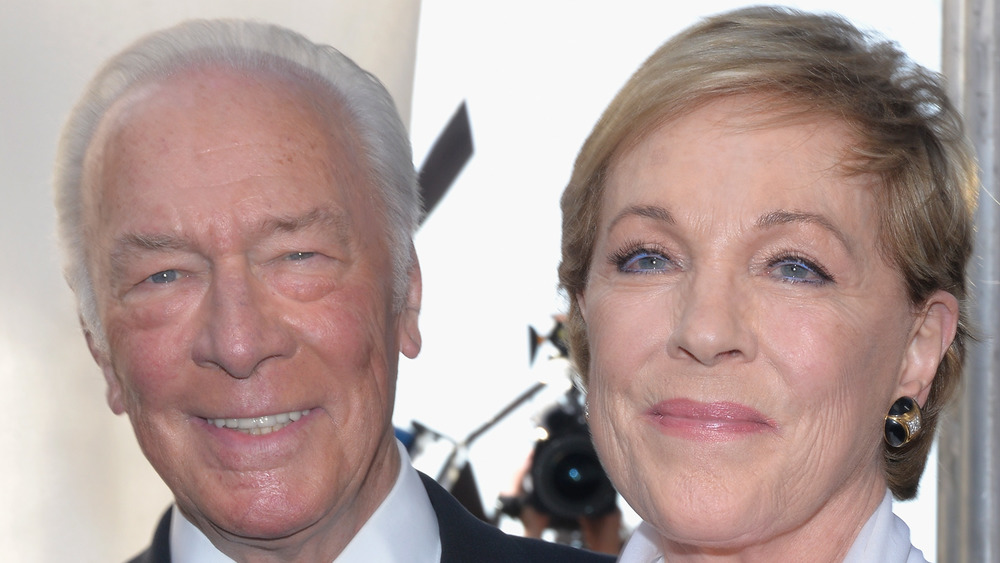 Michael Tullberg/Getty Images
Legendary actor Christopher Plummer, 91, died February 5, 2021 with his wife of 53 years by his side (via Deadline). "Chris was an extraordinary man who deeply loved and respected his profession with great old fashion manners, self deprecating humor and the music of words," said his manager and friend, Lou Pitt in a statement. "He was a National Treasure who deeply relished his Canadian roots. Through his art and humanity, he touched all of our hearts and his legendary life will endure for all generations to come. He will forever be with us."
In an acting career that spanned the better part of seven decades, Plummer has had more than a few standout characters, but he's often associated with his role as Captain Von Trapp from 1965's The Sound of Music (via IMDb). As you might expect, it's a role that he has often been questioned about over the last half-century, but how he really feels about the film might surprise you.
Christopher Plummer holds nothing back when talking about The Sound of Music
The Sound of Music was a wildly successful film despite its initial mixed reviews (via Showbiz CheatSheet). The film received a whopping five Oscars, including Best Picture, out of 10 nominations (via Oscars).
Plummer, however, did not harbor any warm feelings about the movie and felt that his character was boring. "Although we worked hard enough to make him interesting, it was a bit like flogging a dead horse," he told the Boston Globe. "And the subject matter is not mine. I mean it can't appeal to every person in the world. It's not my cup of tea." He also reportedly referred to the film as "The Sound of Mucus" a few times. 
He also grew a bit weary of talking about the movie. "Of course I am sick of The Sound of Music, but it is inevitable people will ask about it," he said (via Twin Cities). "And they have to. The gory truth is it's probably the most famous thing I've done."
No matter how you feel about this film, though, there is no doubt that Christopher Plummer will be greatly missed.