Only One Person Has More Super Bowl Rings Than Tom Brady. Here's Who It Is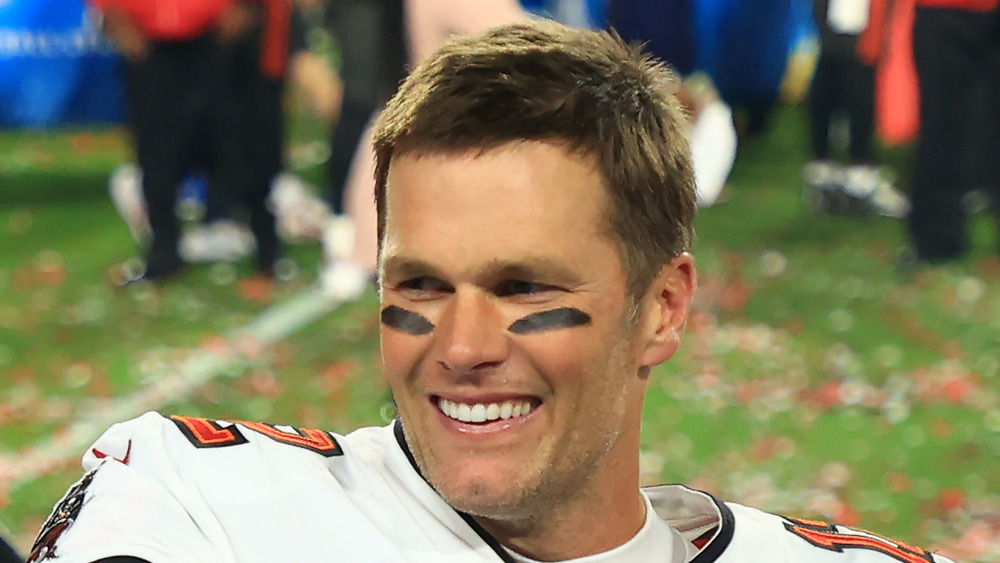 Mike Ehrmann/Getty Images
If you watched the Super Bowl LV, then you saw history made (again) as Tom Brady secured his seventh championship ring. He also broke his own record as the oldest quarterback to win a title in the NFL. The 43-year-old continues to cement himself as one of the greatest professional football players of all time. Despite leaving the team where he earned his previous six rings, Brady showed to his fans and critics that he can, indeed, win with any team.
But he is still one ring shy of tying the most Super Bowl rings on record. There is one person that outshines Brady in that department — his longtime and former head coach Bill Belichick, who has a total of eight rings. As head coach and quarterback of the New England Patriots, respectively, Belichick and Brady won six rings together from 2002 up until 2019.
Like Brady, Belichick earned most of his rings with the Patriots. So how does he have him beat?
Bill Belichick is a decorated ring collector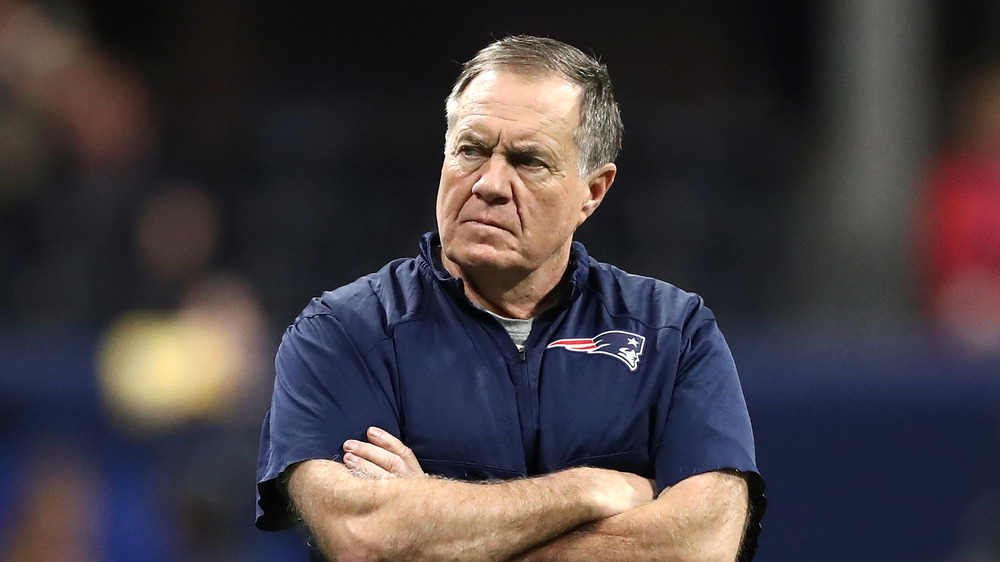 Al Bello/Getty Images
Prior to becoming the New England's team's head coach, Belichick was an assistant coach for the New York Giants in the '80s (via Pro Football Reference). With them, he won his first two rings in Super Bowl XXI and Super Bowl XXV. He later left to become head coach for the Cleveland Browns for five seasons before getting fired, never winning a championship with that team. 
He was then hired to coach the New York Jets but quit to coach in New England instead (via ESPN). This decision is likely to have helped him earn his third ring and first Super Bowl ring as a head coach in 2002. That year the Patriots won their first championship, per Sporting News. Belichick would remain as head coach of the team, and the franchise would go on to win five more titles; two back-to-backs in 2004 and 2005, and three more titles in 2015, 2017, and 2019.
Belichick currently has more rings than any other coach or player in the NFL — only time will tell if Brady will catch up to him, or Belichick will continue to outpace his former quarterback.