What Izzy Stradlin From Guns N' Roses Is Doing Today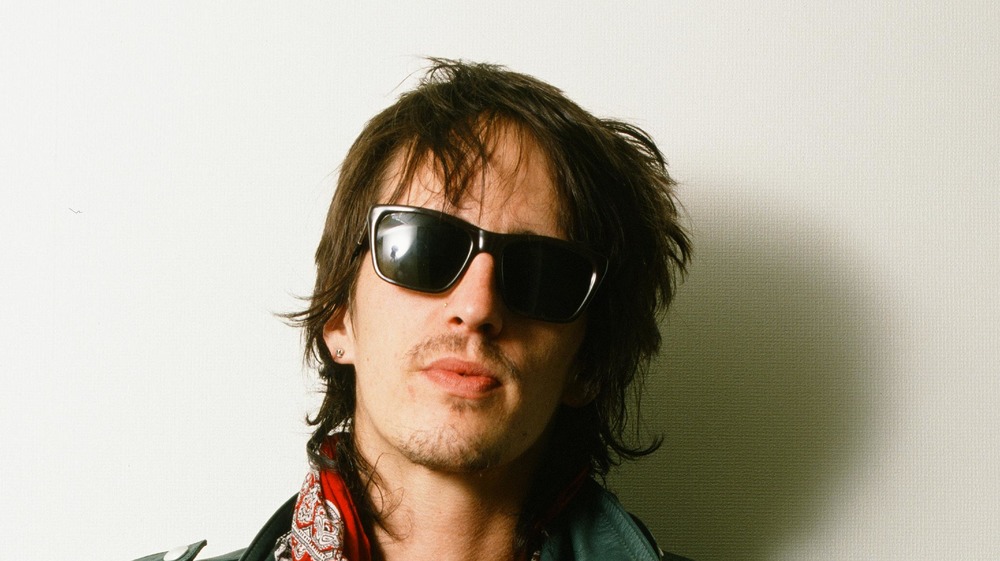 Gutchie Kojima/shinko Music/Getty Images
Izzy Stradlin is a hard man to pin down. Since the news of the rhythm guitarist's departure from Guns N' Roses in 1991 following the release of the Use Your Illusion albums, fans have wondered about what would make a guy in arguably one of the biggest bands of all time walk away from it all. Turns out that, just like when any of us decides it's time to move on from a gig, it's usually not one single thing standing between us and happiness, but more likely a little bit of this and a little bit of that. 
For Stradlin, his "this" was sobriety, and his "that" was the direction Axl Rose was taking the band. Rose and Stradlin had been childhood friends in Indiana, but things began to change after the band's runaway success. For his part, Stradlin, who'd sought out rehab for heroin addiction and was sober by the time of the band's 1991 tour, described the time on the road as a "nightmare" to Louder. "I'm basically watching them kill themselves," he said of his friends and bandmates. Add to that his frustration with Rose's rock-star behavior, and Stradlin's departure was imminent. As he told Rolling Stone, per Ultimate Classic Rock, "Axl made it clear that he was going to do things his way, and there was no space for debate."
Izzy Stradlin's life after GN'R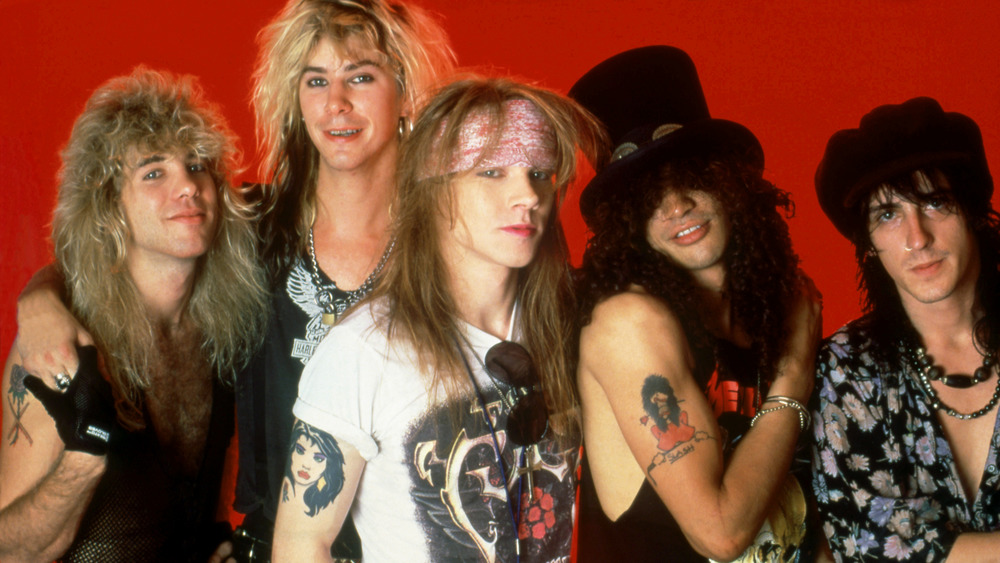 Icon And Image/Getty Images
Stradlin's life is much lower key these days. Gone are the drug-induced hallucinations he'd suffered at the height of his addictions and, in their place ... chamomile tea? That was the case in 2016 at least, according to the interview Stradlin gave to Louder. 
But it's not like the guy is sitting around in the lotus position all the time. He's still making music, first with Izzy Stradlin & The Ju Ju Hounds soon after his departure from GN'R and on to a prolific solo career, including 10 solo albums, per Blabbermouth. Maybe it's the tea? 
While all the band's members have stayed in the limelight to some degree, Stradlin maintains an air of mystery, only occasionally giving interviews and answering questions about the seemingly cyclical reunion rumors. Stradlin skipped the much-hyped 2018 reunion tour, briefly gifting some gossip that the reason for his absence was that "[The band members] didn't want to split the loot equally" before deleting the tweet. And while that accusation has never been proved true, Stradlin seems to take his non-role in stride, striking a nonchalant tone in a 2018 statement to the Wall Street Journal. "That's life," explained the man Rose sometimes referred to as Mr. Invisible. "Sometimes things don't work out."