How John Daly Gambled Away All His Money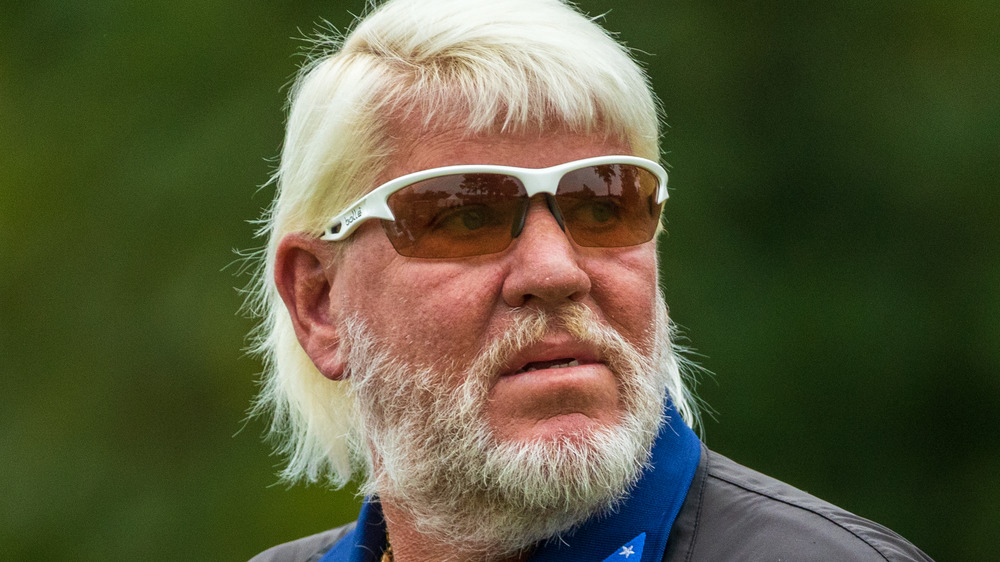 Chris Keane/Getty Images
After capturing the world's attention with his PGA Championship win in 1991, the laid-back, blue-collar professional golfer John Daly has made a name for himself in both the PGA and the world of sports. According to Sports Casting, Daly wasn't even supposed to play in the event. Pro golfer Nick Price ended up withdrawing after his wife went into labor, which left one spot open. Daly drove 500 miles to the course, skipped a practice round, and jumped right into the tournament on a hot streak. After winning the tournament, the rookie golfer would take his limousine to McDonald's before deciding to donate $30,000 of his winning check to the family of a fan who was struck dead by lightning during the championship.
The high of winning drove the pro golfer to come back and win another major at the 1995 Open Championship; however, despite his success, there were certain addictions that were chipping away at Daly. According to For The Win, Daly had become an alcoholic: "I played a lot hungover. I played a few rounds where I was still drunk from the night before. One time [during a PGA Tour event], I played the front nine, drank four Coors Lights at the turn, then shot like four or five under on the back nine and finished seventh on the tournament ... those beers released all the pressure." And along with his addiction to drinking came an addiction to gambling.
John Daly lost over $50 million gambling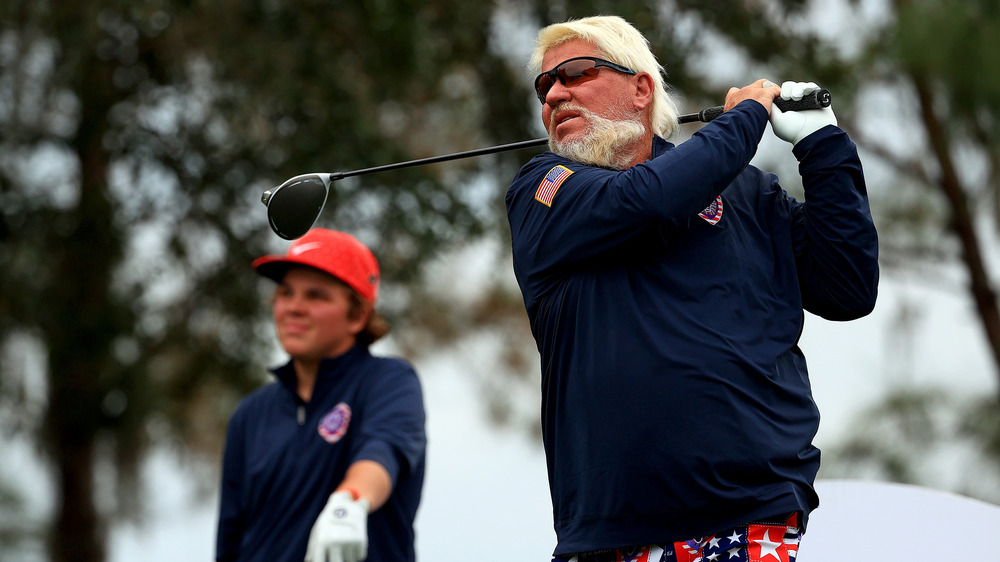 Mike Ehrmann/Getty Images
During an interview on In Depth with Graham Bensinger (on YouTube), he spoke of how he ended up gambling away over $55 million. Daly admitted he had to go through all his tax records in order to find out the amount of money he lost. "I was shocked. I thought it might have been twenty, twenty-five, but I had no idea it was fifty-five to fifty-seven million." Daly also spoke of why he still loves gambling: "I love the action, I love the adrenaline, going in there. I'd go in and play seven hands at five, 10, 15,000 a hand back then. ..."
He also admitted how much he loved playing slots and blackjack at casinos, but that he now has a different mindset about gambling than he used to in his high-stakes days. "I go in to enjoy myself, I don't go in to win. You wanna win, but I don't go in thinking I'm gonna win, 'cause that's the worst thing you can do in a casino. I used to think that way. ..."
While Daly may think he has his gambling under control, there's one person who doesn't think so: his ex-wife Sherrie. According to a 2016 report in Golf Digest, while on ESPN Radio's Dan LeBatard show, Daly said he threw $55,000 cash (which he'd won at a casino) off a bridge after getting into a fight with her about his gambling.