Bubba Wallace's First Ever Sponsor Wasn't Who You'd Think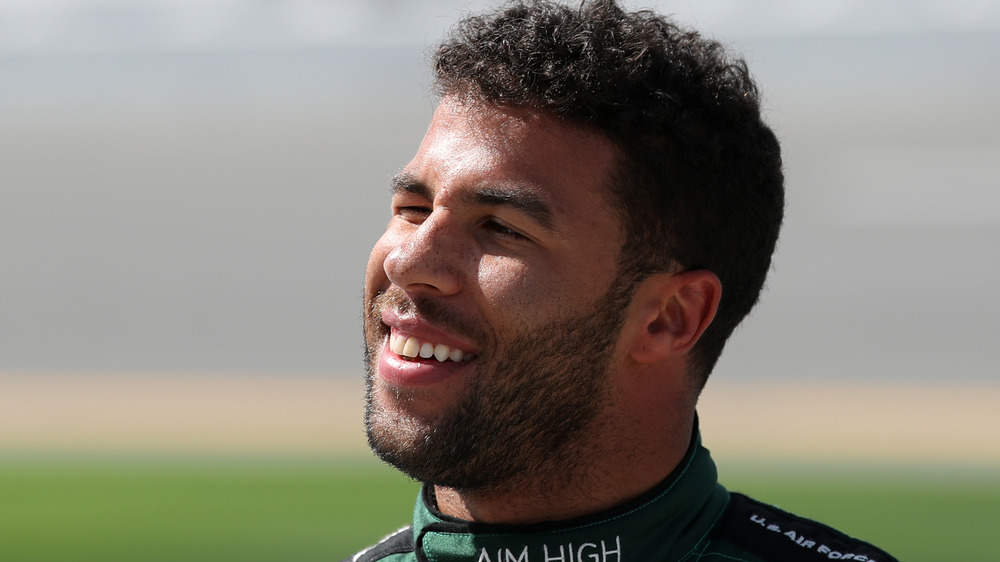 Brian Lawdermilk/Getty Images
Bubba Wallace is known for being fast. As one of the best drivers in NASCAR right now, he's attracted so many sponsors to make his racing career thrive. Plus, according to the NASCAR Hall of Fame, he's only the second Black driver to win national races, after Wendell Scott.
NASCAR's website tells us that Wallace — real name William Darrel Wallace, Jr. — is currently sponsored by the delivery app Doordash, Columbia Sportswear, and Beats. He said being supported by these brands was a dream come true, and he's incredibly thankful that they're part of his journey.
For someone as talented and successful as Wallace, it's hard to think that he had to scramble to find someone who would support his racing career when he started. But his first sponsor is not who you think, and it's actually quite a sweet story. Wallace's first sponsor was his father.
According to Heavy.com, Bubba's first sponsor when he started out was his father, Darrel Sr. The elder Wallace owns an industrial cleaning company, wrote the Lexington Herald-Leader. He would support his son from his first races in Go Karting, Bandolero, and the Legends series.
It helped him focus on his skills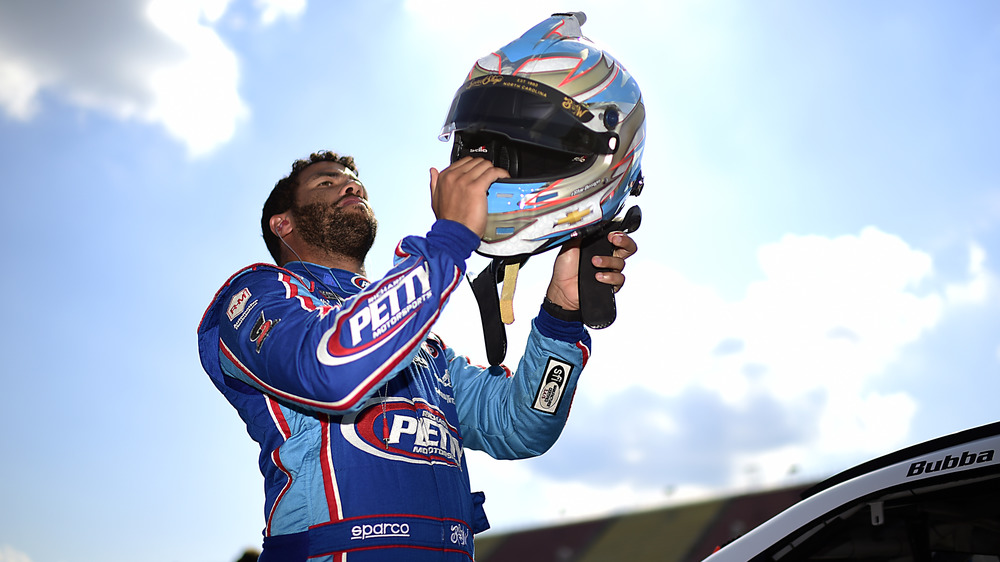 Jared C. Tilton/Getty Images
Wallace has said getting sponsorships was difficult, especially when he began moving up in the racing world. He told The Norm that his parents' support, especially his father's early backing, meant he could focus on becoming a better driver. In his later career, Wallace also said that getting more sponsorships kept him on the phone constantly to convince people to back him.
Even though his parents have divorced, Wallace said he remains close to his family. His mother, Desiree, is a social worker who at first was reluctant to let her son participate in such a dangerous sport. She was aware of the sport, she said, especially because her husband had been a fan, but it took her some time to accept how much her son wanted to excel in it.
Wallace has been called the Tiger Woods of NASCAR, mainly because of his mixed-race heritage. And now that he has big companies clamoring to adorn his uniform, it's only a matter of time before more organizations come knocking. But he'll never forget his first-ever sponsor.