This Was The Victim Of The First Handgun Murder In London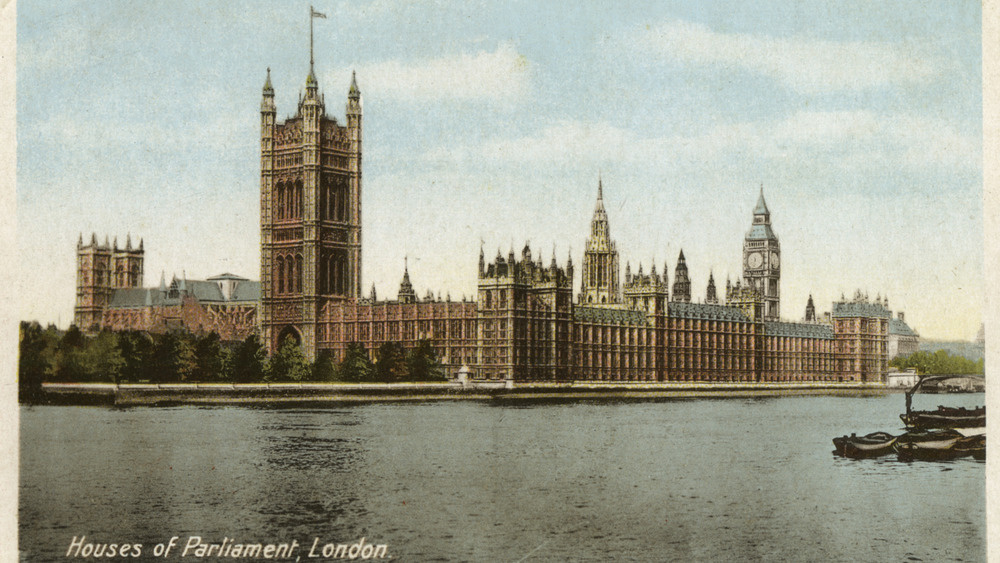 Print Collector/Getty Images
Great Britain's history is filled with unsolved mysteries and curious cases, but one has the added historical note of being the first handgun murder in London. And that case goes back a little further than you might think — all the way back to 1536.
Robert Pakington was a London merchant born in 1489, in what is now known as Stanford-on-Teme, Worcestershire, in the West Midlands region of England. But by the time he was a young man, he completed an apprenticeship with the Mercers' Company, one of the 12 great livery companies of London, and had become a merchant who was exporting cloth and importing a variety of goods from abroad.
In 1523, and again in 1529, the Mercers' Company elected Pakington and other merchants to write articles to be presented to Parliament "for the weal and profit of the said company," according to The History of Parliament. The first time, Pakington carried out his mission. In 1529, however, Pakington took a tone that was sharply critical of the Catholic clergy, and people took notice. In just a few years, Pakington would go from ruffling feathers by speaking to Parliament to working from within.
Pakington becomes the first man in London killed with a handgun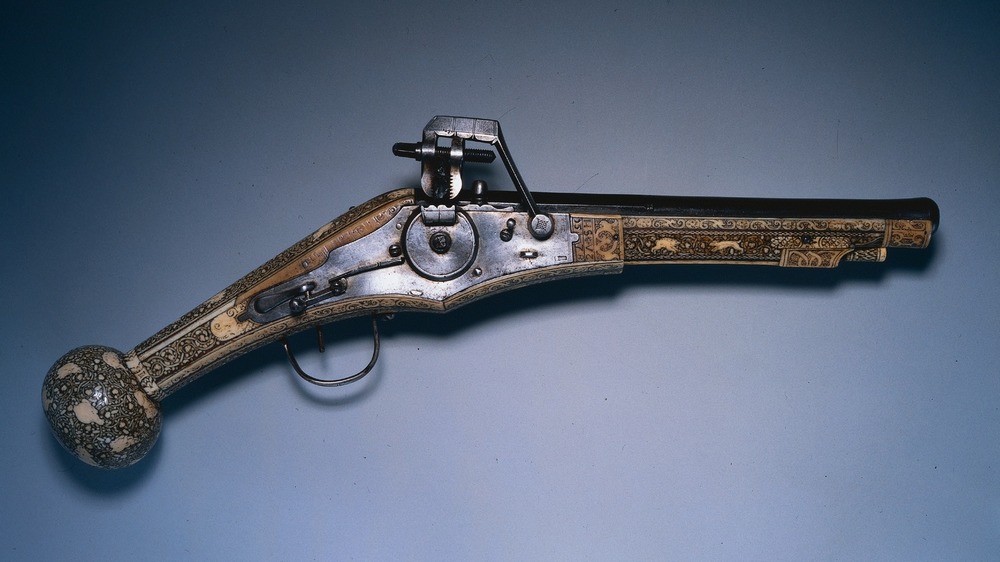 Heritage Images/Getty Images
When a parliamentary vacancy became available in 1533, he took the seat in a by-election, and he was reelected in 1536. Edward Hall — an English lawyer, fellow member of Parliament, and chronicler of Pakington's life — noted that Pakington spent his time "speaking somewhat against the covetousness and cruelty of the clergy," according to The Church Historians of England. All during the period Pakington spent railing against the church, however, he was simultaneously attending the Church of St. Thomas at Acon on a daily basis.
It may have been his regular routine of daily worship that made him an easy target. On November 13, 1536, Pakington woke up at 4 a.m. to go to church. But while crossing the street from his home, he was shot with a wheellock pistol (similar to the one pictured above) and killed. Neighbors reported hearing the gunshot, but nobody saw the murderer in the dense mist and fog that covered the streets that day, according to The History of Parliament.
Pakington's murder was a shock for Londoners, because nobody had been killed by a handgun before. Despite the offer of a large reward, nobody was ever arrested or charged with the murder. But that certainly didn't stop speculation as to who the assassin was. Hall suggested that a priest had carried out the murder. John Foxe, another chronicler at the time, later wrote that alleged assailants confessed on their deathbeds. None of it was confirmed.