The Mysterious Disappearance Of Angela Hammond
According to the FBI, every year police departments across the country record more than half a million people as missing. In some situations a person is found (living or deceased), but often some of these missing cases can go unsolved for years. That fact holds true for the case of Angela Hammond.
About 30 years ago, a four-month-pregnant Hammond went missing, and still to this day there has been no sign of her, no trace, nor evidence leading to where she might be. Her whereabouts are a complete mystery. A year after her disappearance, Hammond's story was featured on the true crime mystery show, Unsolved Mysteries. The segment detailed what happened to her, but since the decades-old airing of the show, no tips have helped lead to solving the cold case. The disappearance and murder of two other Missouri women around the time she vanished were linked, but many theories fizzled out, per The Charley Project. 
The night Angela Hammond went missing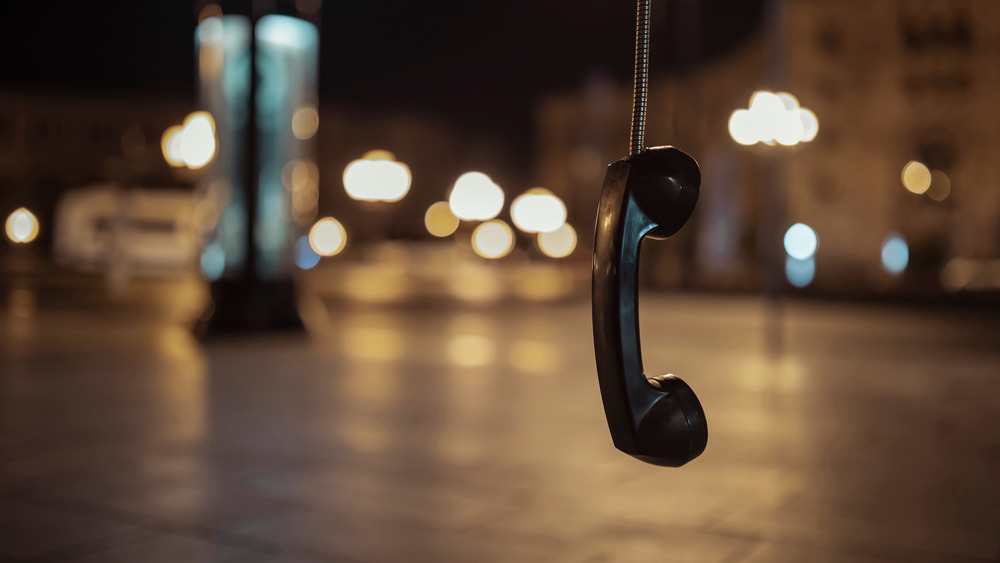 Shutterstock
The story of Angela Hammond's disappearance started on the night of April 4, 1991. That evening the 20-year-old was abducted from a pay phone while talking to her fiancé Rob Shafer. The abduction shocked her small Clinton, Missouri, town. Just before her kidnapping, she parked her car to make the call at the phone booth. While talking with her fiancé, she informed him of a suspicious pickup truck that was continuously driving around the booth. Her suspicions grew more when the driver of the truck parked his vehicle beside hers, and he got out — seemingly searching with a flashlight. Unsuspecting of what was about to happen next, Hammond described the man's physical appearance and his truck details to her fiancé.
In just a few short moments, Hammond was heard screaming on the phone, and her fiancé, who was just several blocks away, sped to the location. Hammond was likely taken by the driver of the truck. En route to the scene, however, Shafer reportedly passed the truck Hammond had previously described to him until he heard her scream and call out his name. In his quick reaction, he swiftly turned his car around and began to chase after the truck purportedly with his fiancée inside. Unfortunately, his sudden switch of gears totaled his vehicle's transmission and the car was unable to complete the pursuit. Hammond was never seen after that.