Larry Flynt's Net Worth At The Time Of His Death May Surprise You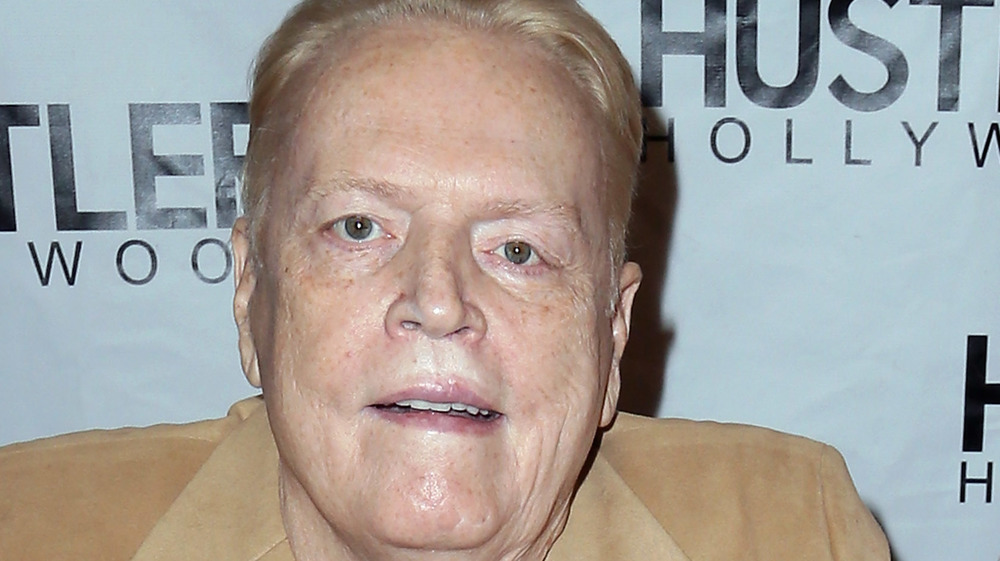 David Livingston/Getty Images
On February 10, 2021, the world said an ethically confused goodbye to Larry Flynt, the "King of Smut" founder of Hustler magazine, which at its peak in the mid-70s garnered no less than 2 million subscribers, as NPR tells us. Flynt, born in an actual log cabin in Kentucky, grew Hustler out of his collection of strip clubs as an alternative to his "highfalutin" pornographic competitors, Playboy and Penthouse, saying, "I felt guys wanted to see... more a girl next door," and "I sensed that raw sex was what men wanted. And I was right." He called the content of Hustler "tasteless and lowbrow and many times offensive, but it was the type of humor you hear and see in the workplace, the factories." Besides Hustler's arguably abusive and violent pornography, some of its regular bits were a comedic pedophile called Chester the Molester and "photographs literally showing women as pieces of meat."
Naturally, as The Washington Post outlines, Flynt drew the ire of people such as feminist and legendary activist Gloria Steinem, while others joined Flynt's self-branding as a hero of free speech. And indeed, Flynt was a complicated character. He supported same-sex marriage, opposed the war in Iraq following 9/11, and funded "research in spinal cord injuries, child abuse and youth violence." He was left paralyzed from a gunshot wound in 1978, but insisted that his attacker not be executed because, as Flynt said, the "sole motivating factor behind the death penalty is vengeance, not justice," per Business Insider.
Centimillionaire porn peddler turned free speech activist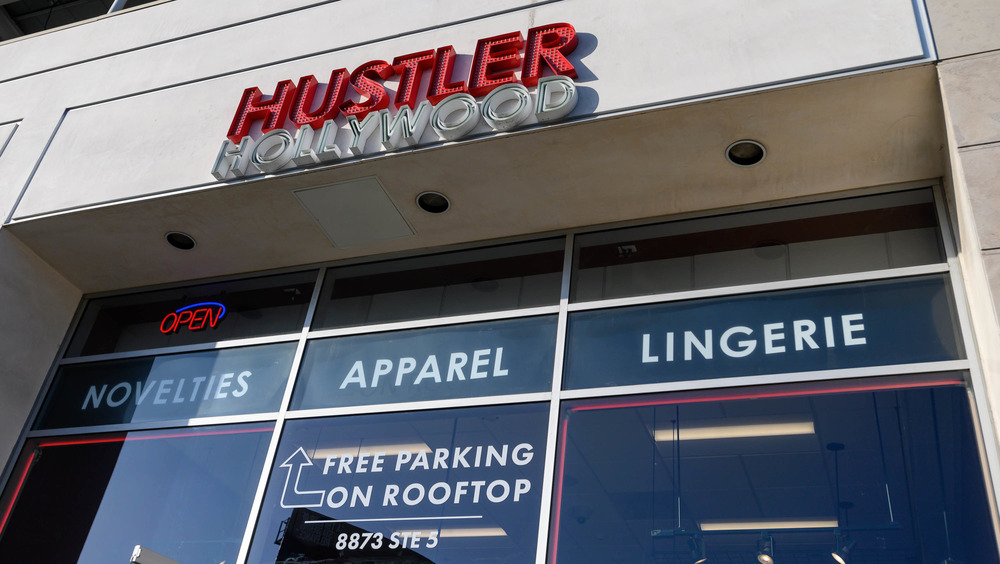 Emma Mcintyre/Getty Images
So at the time of his death, how much could a porn mogul from decades past in a shrinking print empire be worth? As it turns out, far more than you might expect: $500 million, as Celebrity Net Worth states. Quite an impressive feat for someone who, as NBC News tells us, bought a single bar in Dayton, Ohio, in the 1960s and expanded it into a chain of adult clubs and eventually Larry Flynt Publications and Flynt Management Group. 
In fact, Flint's infamous, controversial life formed the perfect backdrop for his cigar-smoking, gravely voice, and gold-plated, velvet-lined wheelchair. Flynt even made it to the Supreme Court when he was sued by the Rev. Jerry Falwell in 1983 after mocking him in a satirical ad depicting Falwell having sex in an outhouse with his mom. SCOTUS sided with Flynt, saying that "parodies of public figures are considered protected forms of speech and that Falwell could not seek damages for emotional distress." The relevance of this decision to satirical shows like The Daily Show, SNL, Last Week Tonight, or countless other talk shows, stand-up bits, internet series, down to the smallest meme mocking former President Trump, cannot in any way be understated.
As Flynt himself said, "You know, a free press is not freedom for the thought you love, but rather for the thought you hate the most. People need to tolerate the Larry Flynts of the world so they can be free."